The Q3 2021 UAE Venture Report is one of MAGNiTT's flagship reports that provides a quarterly update on the venture capital and startup ecosystems in the United Arab Emirates. 
---
Discover our tailored enterprise solutions < Contact Sales >
---
UAE Startup Ecosystem in Q3 2021 - Key Highlights
Ranked 1st across all MENA markets by VC funding, startups in the UAE observed a 107% YoY growth in funding in Q3 2021
In seven out of the first nine months in 2021, UAE ventures received more capital than they did in 2020 
Of MENA's top three entrepreneurship hubs, UAE, KSA, and Egypt, the UAE was the only one to see deals drop YoY (-18%) in Q3 YTD 2021
Fintech accounted for almost one-fourth of deals registered in the UAE in Q3 YTD 2021, while F&B claimed half of every dollar invested in the country during this time
Participation from international investors in UAE-based startups peaked to an all-time high in 2021 by the end of Q3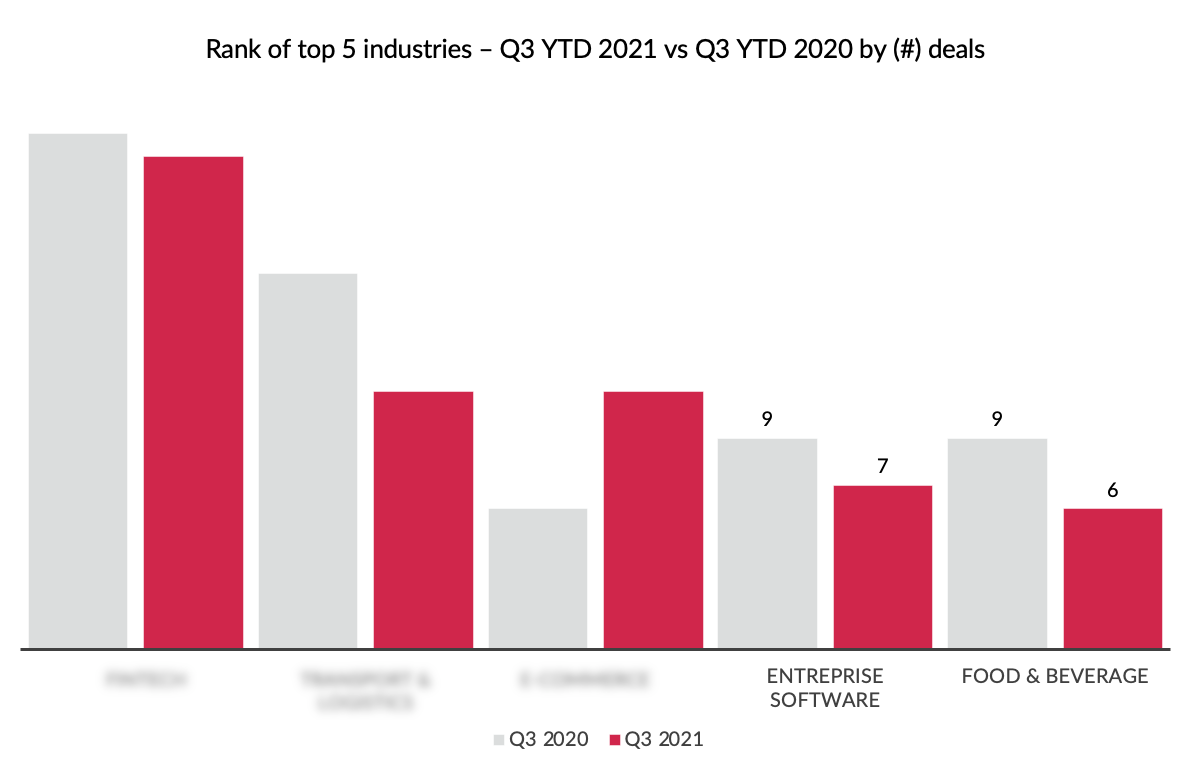 ---
Keep the region's latest venture data at your fingertips. Access our interactive data charts on Emerging Venture Markets
---
What's In The Report?
This quarterly report provides a comprehensive overview and a deep dive into the UAE venture capital and funding investment space and includes the following: 
• A 5-year analysis of UAE venture funding evolution, with a focus on Q3 '21 country and industry performance benchmarks
• Top 20 investor ranking, together with the business type and HQ analysis of all investment firms in the region
• Top 10 startup funding rounds that were closed during the analyzed period, as well as the ticket size split of the entire deal flow
• Top 10 last exits in UAE-based startups
---
Who will benefit from the report?
The UAE Venture Investment Report is ideal for investors tracking startup activity, consultants looking to identify technology innovation trends, as well as government entities searching for investments.
---
This report was created with data from MAGNiTT, a comprehensive directory of technology innovation trends. The platform provides the following analytics tools:
• Investment directories, a comprehensive list of all startup venture funding across the Middle East, North Africa, Pakistan, and Turkey
• Market Sizing Tools to visualize investment growth and trends across industries, geographies, and stage
• Startup Resources including a deal flow tool for applications to leading Venture Capitalists for investment
• Exit comparisons, looking at Mergers & Acquisitions from across the region
Sign-up for a demo to learn more about how our platform can help you make data-driven decisions.
---
*This report aggregates and analyses tech startup investments in 17 countries in the Middle East and North Africa - listed alphabetically: Algeria, Bahrain, Egypt, Iraq, Jordan, Kuwait, Lebanon, Libya, Morocco, Oman, Palestine, Qatar, Saudi Arabia (KSA), Syria, Tunisia, United Arab Emirates (UAE), and Yemen.
UAE Q3 2021 Venture Investment Report