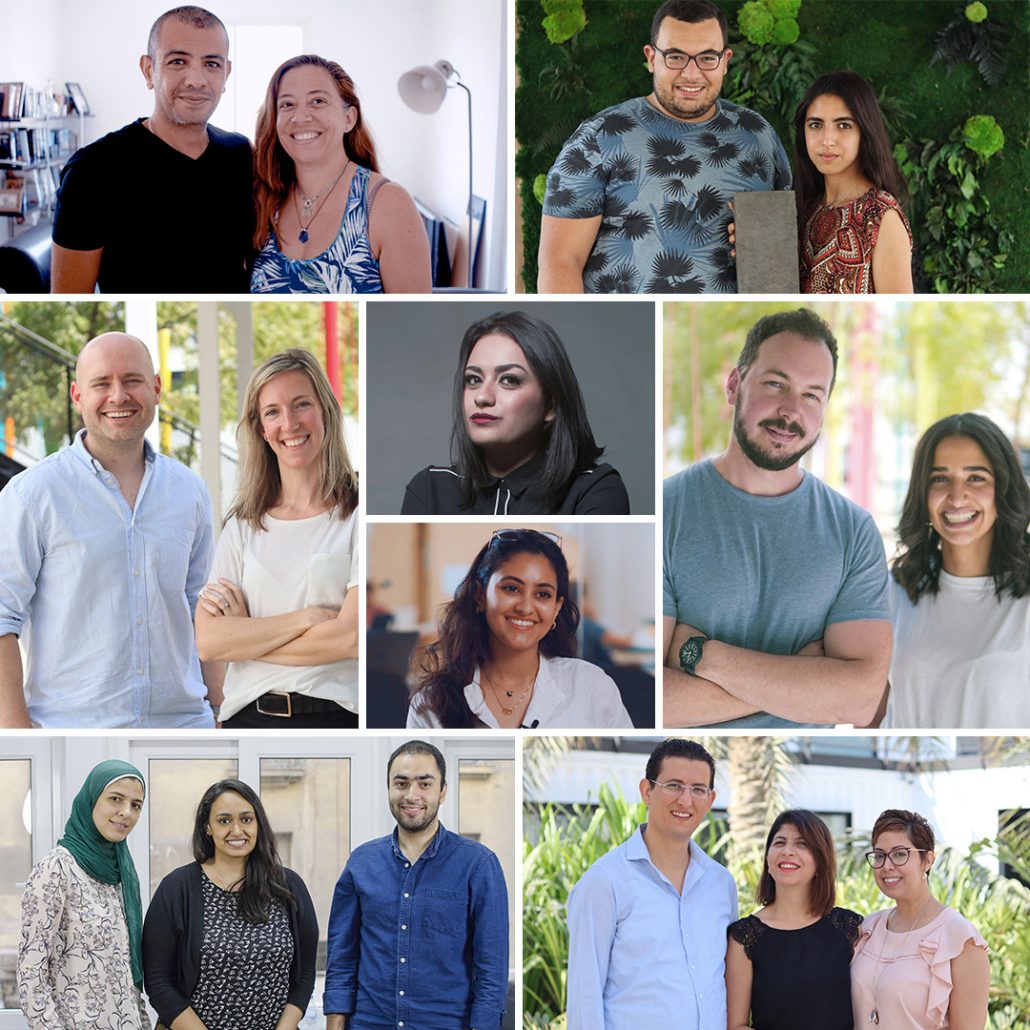 Womena Graduates First Cohort Of Female-led Tech Startups
By MAGNiTT
Posted 5 years ago - Oct 18, 2018, 8:11 AM
By Amany Zaher / Forbes ME 
SOURCE: Forbes ME - Womena Graduates First Cohort Of Female-led Tech Startups
---
Womena is graduating the first cycle of its womentum accelerator, empowering female-led tech startups across the Middle East and North Africa (MENA) region.
After four months of acceleration, the founders of eight early-stage startups are ready to showcase award-winning businesses that are well-positioned in the market, set for growth and ready to scale.
Founded in 2014, Womena is dedicated to encouraging gender diversity and inclusion in the regional entrepreneurship ecosystem, their aim is to increase the pipeline of women entrepreneurs into the MENA ecosystem.
Womena has built an award-winning Angel Investment group that facilitated over AED 3 million ($816,000) in funding into 10 companies and was ranked 20 on the Forbes Middle East list 'The 50 Most Active Investors in The Arab World in 2018".
"We are proud to showcase our first cohort of startups, who have made leaps and bounds since the start of the program," says Elissa Freiha, founder of Womena.
She added "We've seen these companies and their founders grow exponentially. They've taken risks, they've pivoted, they've signed on their first clients – the progress has been stupendous and is a sign that this type of program is much needed. "
Meanwhile, Christina Andreassen, womentum's program manager said that "Building a diverse ecosystem is a challenge for startup communities globally. both clients and investors, "
The program is powered by Impact Hub Berlin and in partnership with in5 Dubai, in addition to their official legal partner Latham & Watkins LLP and travel partner Elves.
The program kicked off in July after an intense and multi-tiered selection process. Startups were chosen from among 174 applications from female founders of 34 nationalities from across the region, covering a range of 15 different industries.
Womentum follows a blended model designed to immerse early-stage startups in Berlin's innovative ecosystem and then connect them to investors, mentors and regional markets in the Dubai hub.
After two weeks of in-person sessions in Berlin, startups went through a remote implementation phase in their home countries, where they received virtual mentorship that allowed them to validate their products in localized contexts.
The two-week Dubai boot camp wrapped up the cycle, with startups focusing on branding, marketing, and public relations strategies as well as legal and corporate structuring to get them investment-ready.
Beyond support, the program leveraged Womena content platform, Womedia, to tell the stories of the founders and their businesses to an expansive audience, giving them global exposure and access to an early customer base in regional markets.
The 8 startups that are passed the program are Jaazi (Saudi Arabia / UAE) which develops gamified tools for the workplace that provide data-driven insights to improve employee engagement, retention, and productivity, XPay (Egypt) empowers communities to swiftly and seamlessly make the transition to cashless, and Seabex (Tunisia) builds intelligent agritech to help farmers manage operations with accurate, data-driven decisions.
We Share Property (UAE) is a white-label platform enabling property developers and investment companies to offer their investors a branded web application to seamlessly manage their portfolios and, in turn, modernizing the property investment experience by increasing data transparency and productivity in the industry.
Mrayti (Jordan) delivers trusted, convenient and affordable beauty services by connecting independent stylists with customers looking for on-demand services and Mathaqi (Saudi Arabia) which delivers authentic home-cooked meals from a variety of international cuisines on-demand, beside Zelij (Morocco) which is a green tech solution that transforms plastic waste into sustainable, eco-friendly paving blocks and traditional floor tiles.
Finally, Furnwish (Egypt) is an immersive augmented reality app that empowers homeowners to visualize furniture in their own space as well as helps retailers and design professional's better showcase their products and services.
Womena Graduates First Cohort Of Female-led Tech Startups