An Exclusive with SANDBOX : The UAE's Newest Startup Launcher from DSOA
By MAGNiTTx Julien Plouzeau Dtec Ventures
Posted 1 year ago - Oct 24, 2021, 12:05 PM
Interested in more data on startup investments? Access our data on 7,490+ startup funding rounds
---
Accelerated and Early-Stage deals remain a vital source of innovation and most importantly future-deal flow. Consistently redesigning accelerator programs and reimagining the future of venture building is crucial, and understanding the impact accelerator deals have on the ecosystem is vital. 
A slump in accelerated deals observed in Emerging Venture Markets across MENA, Turkey & Pakistan has been in congruence with an overall slump in Early-Stage deals and overall total transactions closed.  As more recently recorded in our MENA Q3 2021 Venture Investment Report, a 40% drop in total amount of deals across MENA was recorded between 2019 and 2021, similarly, Early-Stage funding rounds observed a 47% drop in the share of total rounds in the past 3 years YTD.
A true early-stage generation thinking requires agility, comprehensiveness, and of course innovation. We invite Julien Plouzeau, Senior Investment & Portfolio Manager at Dtec Ventures, the investment arm of Dubai Technology Entrepreneur Campus (Dtec) that recently revealed its latest startup program SANDBOX, to share with us insights on the fundamentals of building a healthy venture. With a focus on the human, a foresight towards the future, and the right resources for scale we explore the many possibilities of SANDBOX, the new age incubator:
---
---
What has been the impact of the lack of accelerator activity in 2020-2021 in MENA on Early Stage deal flow, and how does that reflect on the future of the VC ecosystem? 
Startup programs play a vital role in a vibrant tech ecosystem in order to foster innovation, accompany founders in their journey and equip them with the necessary tools to develop their ventures. Being visible to the various actors of the ecosystem (investors, corporates, strategic advisors, etc.) is typically tiring for early-stage founders, and here comes the role of startup programs that help put them in the spotlight. The lack of programs creates a bottleneck that often leads to missed opportunities for a variety of stakeholders within our ecosystem. This has an undeniable impact on the quality of deal flow for early-stage investors, from angels to VCs alike. Geographically speaking, MENA's tech community is still developing hence startup programs play a critical role in accelerating the learning curve of founders which has a direct ripple effect on the trajectory of the ecosystem.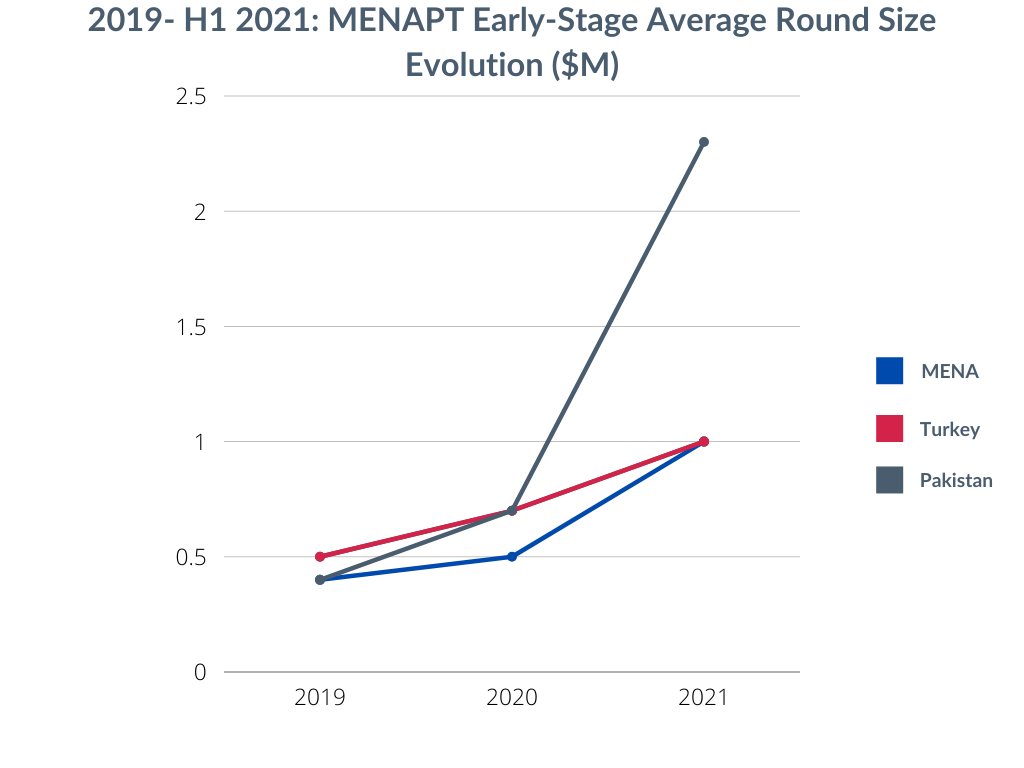 What were the main drivers behind launching SANDBOX as a startup program?
We are confident that long-term, founder-centric programs are essential to developing a sustainable ecosystem. The Dubai Technology Entrepreneur Campus has built a wealth of experience through hosting startup programs such as Silicon Oasis Founders, Intelak, and Dubai Smart City Accelerator. We recognize the importance of bridging the gap particularly when it comes to early-stage startup support. Our team at Dtec Ventures consists of ex-founders, so we are familiar to the ups and downs that startups experience along the way. SANDBOX confronts you to the reality of this journey, equipping you with the necessary tools and discipline to have a winning chance. In addition, this is a great opportunity for Dtec to collaborate closely with incredible entrepreneurs and make potential investments in the startups joining SANDBOX.

What's unique about SANDBOX and how does that elevate participants' experiences?
When it comes to the structure of SANDBOX, we have torn up the playbook. From day-1 of developing the program, we wanted to ensure that SANDBOX is truly founder-centric. We recognize that every founder has their own journey so we designed a flexible structure that accommodates the reality of what it takes to be a startup founder; offering a-la-carte workshops, 1:1 mentoring, renowned keynote speakers, and community events. SANDBOX is incredibly practical, based around 6 key pillars: product development, traction, scaling, financial diagnostics, wellbeing, and legal support.
 
The program targets high-potential tech startups at MVP to Seed-stage. Notably, SANDBOX is a 12-month program with rolling applications allowing founders to apply when they are ready. Sandbox is an initiative of Dtec, an internationally recognized and award-winning technology co-working space. Startups that will make it to the program will benefit from a dedicated program area. All our workshops are delivered in our new auditorium and community events will take place throughout the campus.
 
How will the startups benefit from the program?
First and foremost, the founders will be joining a community of like-minded entrepreneurs. SANDBOX will host over 200 hours of workshops that are based on its 6 key pillars mentioned earlier, and each startup will have access to 100+ hours of 1:1 practical mentorships that can be availed across UX/UI optimization, sales automation, digital marketing, pitch deck review, and so much more. The content is delivered by top industry experts, a vast majority of whom are also startup founders or ex-founders. Participants enrolled in SANDBOX will benefit from a heavily subsidized license setup fee, over $150,000 of perks & in-kind credits from our partners (hosting, payment gateway, CRM, etc.), as well as legal and financial diagnostics. SANDBOX has a strong investment focus so we will actively connect the startups with VCs, Angels, family offices, etc.. – and of course, Dtec Ventures will evaluate the participants for our own investment deal flow.  
 
What is the value behind focusing on your founders' wellbeing?
Being a startup founder is incredibly stressful. This comes with a burden of high expectations, financial uncertainties and it can feel like everything is on the line, all the time. Unsurprisingly, this can lead to deteriorated mental health. We are openly addressing this issue and building a support system for our founders, centered on proactive care and on developing healthy habits. We are bringing in wellness experts to run mental & physical coaching sessions; assist with goal setting; and provide tools to deal with stress, conflicts, and unpredictability. At the end of the day, business operations are only as good as the mental state of the team operating it. SANDBOX helps founders build resilience for themselves and their teams.
 

Who can apply? 
We are looking for problem-solving founders with a customer-centric mindset currently building a highly scalable tech startup. This program is open to local MVP-stage to Seed-stage companies that are considering raising institutional funds within the next 12 months. Our application process is very selective. Founders can apply on https://sandbox.dtec.ae/apply.html by completing an application form and providing their pitch deck. If short-listed they will receive a phone call from the Dtec Ventures team. From there, the top ones will pitch to a selection committee, made up of investors and industry experts, in-person at Dtec. If accepted, participants can then set up and/or transfer their business license to Dtec, where they will be based for the duration of the program.  
 
What is the role Dtec Ventures will play in this program? 
Upon joining SANDBOX, the startups will sign an equity warrant with Dtec Ventures, so they will naturally become part of our future deal flow. Our team will provide guidance to the startups that are going through a funding round and organize investment-focused workshops. In addition, our portfolio companies are involved, offering perks, mentoring, and of course founder-to-founder advice. We will also host regular events where SANDBOX participants will gain exposure to our network of investors in the region.  

What would be your 3 tips for startups applying to SANDBOX?
Be genuine, be transparent. We don't expect you to have everything figured out already. It is important we can accurately understand which stage you are at, and where you intend to go.
Be concise with your pitch deck. At this stage, 10 slides or so should be enough to tell a compelling story. We have plenty of resources here to help you build your pitch deck.
We like to play around with products or see demos! But again, keep it to the point. We want to see how intuitive your product is, and how well it solves the problem.

The SANDBOX program will commence in January 2022 with the first selection committee meeting happening shortly. If you are an early-stage startup, you now have an unprecedented opportunity. 
Click here to know more and apply to SANDBOX now
---
Scan this venture space. Access real-time data on 21,400+ startups in Emerging Venture Markets
An Exclusive with SANDBOX : The UAE's Newest Startup Launcher from DSOA