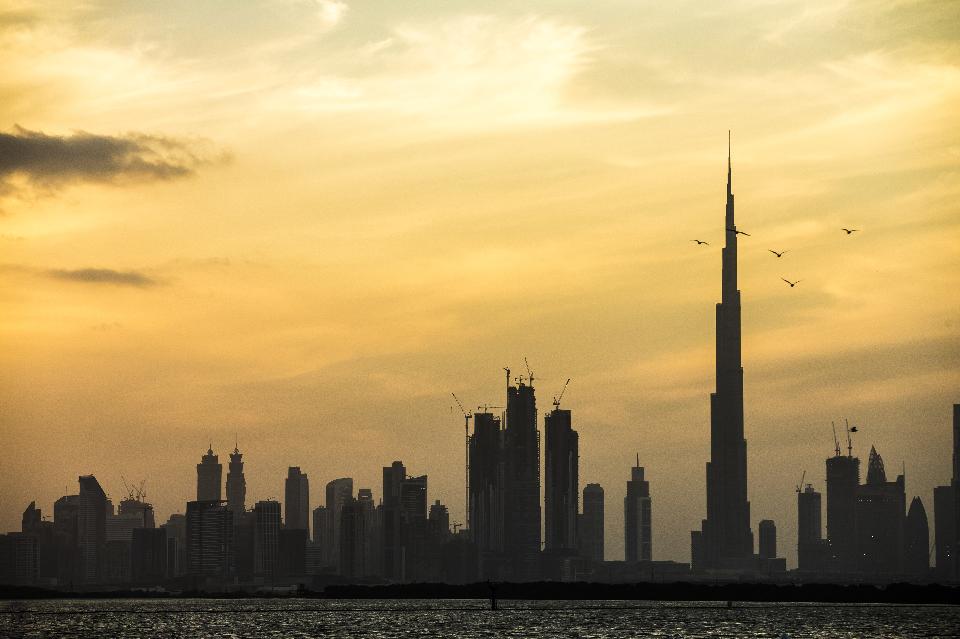 Why India's Fintech Startups Are Flocking To Disrupt The UAE
By MAGNiTT
Posted 6 years ago - Jun 12, 2017, 8:00 PM
SOURCE: Forbes Middle East - Why India's Fintech Startups Are Flocking To Disrupt The UAE
---
India's technology startup ecosystem has grown exponentially in recent years and now appears to have caught the eye of startup enthusiasts in the UAE. The Middle East nation is keen to elevate disruptive Indian fintech startups by providing them an international platform and financial support.
UAE's affinity for disruptive fintech
According to the Associated Chambers of Commerce & Industry in India (ASSOCHAM), India now stands third after the UK and USA in fostering the growth of technology startups. With the UAE aspiring to be a technology hub, there has been considerable interest in identifying appropriate Indian technology startups that could address the nation's immediate needs across sectors, especially finance.
Sandeep Jhingran, co-founder of cross-border payment start-up Remitr, says, "UAE has a high appetite for innovation. Investors here are ready to pay for creativity, and disruptive companies stand a fair chance to thrive." Owing to the company's interest in cross-border payments, the UAE was a natural overseas destination for Jhingran's business and he was keen on finding a cost-effective way to set up operations in Dubai. His company was invited by a Dubai-based incubator called In5, which works extensively with Remitr to provide financial resources as well as networking opportunities with industry leaders and investors.
Abu Dhabi's support to Indian fintechs
Abu Dhabi's financial centre Abu Dhabi Global Market (ADGM) is working to elevate the financial services sector in UAE, with the aim to make Abu Dhabi a global financial hub. In November 2016, ADGM's Financial Services Regulatory Authority (FSRA) launched a regulatory laboratory (RegLab) that nurtures startups to test their product in a controlled environment without the burden of regulations. Within a two-year incubation period in the RegLab, startups are expected to make their product commercially viable.
Recently, two Indian startups Rubique and CapitaWorld were chosen to be part of RegLab from among 11 applications worldwide. Wai Lum Kwok, executive director of capital markets, FSRA ADGM says, "Indian start-ups seldom disappoint. Specifically, the ones we selected stood out for their levels of innovation and market-readiness. We are keen to nurture India's abundant technical talent and are confident that the country will be a powerhouse in driving its trademark entrepreneurial spirit in UAE."
Fintech startups believe ADGM's regulatory approach integrated with technology upgrades is the need of the hour. Aviruk Chakraborty, co-founder of CapitaWorld, says, "It's not practical to dedicate valuable manpower to develop technology only to find out that it is not in line with regulation. We need regulation that is on par with technology." CapitaWorld, which assists with loan procurement using Artificial Intelligence (AI), is working with ADGM to customize its offerings for the burgeoning expat population in UAE.
Tapping into the Indian diaspora in UAE
With more than 2.6 million members and a 30% population share, Indians constitute the largest expatriate community in the UAE. Specifically, there is a growing need for diverse financial services. While India's fintech sector peaked in 2015, with investment reaching USD$2 billion, UAE's fintech sector is showing signs of steady growth. A report titled State of Fintech by Wamda says that the number of fintech startups launched in the MENA region will reach 250 by 2020 from the current 105, and will be predominantly involved in offering payment solutions, P2P lending or raising capital. Notably, most of the startups surveyed in the report originated from the UAE. "With higher adoption towards technology and growing interest from banks in UAE looking to collaborate with fintech, this would be the right time to look for replicable models from India," said Manavjeet Singh, co-founder of Rubique. The company, part of RegLab, is one of India's leading fintech outfits providing capital financing options.
In addition to identifying a growing market necessity, these startup founders have also observed the rising affinity for Indians in the region. "Wealthy Indians residing in the UAE are willing to support Indian startups to bring innovative technology to the country," says Jhingran.
Government support for startup ecosystem in India & UAE
The governments of India and UAE are working towards fostering a healthy relationship between the two startup ecosystems, to increase engagement, access to funds and build innovation. The Embassy of India in the UAE along with Indian think-tank iSPIRT and TiE Dubai organized the Startup India Summit in May 2017 in Dubai, which hosted several startups offering solutions in deep technology, healthcare, fintech and Software as a Service (SaaS). The upcoming UAE India Economic Forum, scheduled to be held in November 2017 in Dubai, will host a special Start-Up Zone intended to engage key stakeholders, start-ups and government leaders keen on capitalizing this new startup wave.
---
SOURCE: Forbes Middle East - Why India's Fintech Startups Are Flocking To Disrupt The UAE
Why India's Fintech Startups Are Flocking To Disrupt The UAE