Welcome Sub-Saharan Africa: Top 3 Funding Rounds'21
By Majd Shidiac, Content Editor
Posted 2 years ago - Oct 4, 2021, 1:44 PM
Interested in more data on startup investments? Access our data on 7,490+ startup funding rounds
---
The African Venture Space is exciting new territory for us at MAGNiTT. You've probably read somewhere by now that we're expanding our data scope to cover Sub-Saharan Africa (SSA), adding 2,500+ startups, 450+ Investors, and more than 1,200 transactions across SSA to our consolidated directory, and soon our reports.  It was the growing private, VC, and public investment appetite for the SSA venture space and the common challenges connecting Africa, the Middle East, Turkey, and Pakistan that steered our attention to the full African ecosystem, now a new possibility for MAGNiTT stakeholders and avid readers. 
This week we're bringing you up to speed on major trends in the SSA and general African ecosystem, starting with VC activity in SSA. Similar to peer Emerging Venture Markets like Turkey and Pakistan, funding rounds raised by SSA startups kept a steady growth between 2018 and 2020, albeit a dip in volume of funding. Accordingly, the SSA venture space observed a 22% increase in number of deals since 2019, and a 57% growth in capital raised by 2021 YTD. 
When looking at the SSA VC Space, however, 3 particular geographies stand out with the most investment activity and highest funding volume. Nigeria, South Africa, and Kenya converge in many data sets including funding focus across industries. Today we explore the highest funding round in each geography over 2021: 
---
---
Nigeria - Opay $400M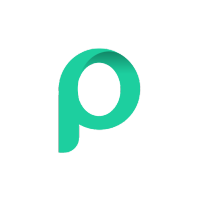 Similar to other Emerging Venture Markets, Nigeria observed a record growth in investment since last year, observing more than 500% YoY growth in capital raised, the second-highest yearly record after 2016. Comprising almost 70% of the total capital raised in 2021 YTD, was Lagos-based FinTech OPay's $400M Series C round. 
Founded in 2017, the Nigeria-based FinTech OPay provides a digital one-stop platform for payment, transportation, food & grocery delivery, and other financial services in everyday life. Millions of users rely on OPay every day to send and receive money, pay bills, and order their food and groceries. Launching with a $50M fundraise by major investors like IDG Capital, Sequoia Capital China, and GSR Ventures back in 2019, OPay raised a stellar $400M Series C round this year. The round added SoftBank Ventures Asia and Softbank Vision, 3W Capital, Dragon Ball Capital, and Redpoint Ventures to its initial investor group. 
 
South Africa - TymeBank $109M 
This year, South Africa was the second-most funded ecosystem with an almost $300M difference from Nigeria. Observing an overall 340% YoY growth in capital raised over 2021YTD, FinTech startups like TymeBank recorded the lion's share of that funding, where TymeBank's $109M fundraise accounted for almost 40% of total investment across Nigeria. 
Founded in 2011, TymeBank is an investment and digital retail bank based in South Africa. Through its comprehensive and highly accessible financial offerings, TymeBank is championing digital inclusion in the region. Their latest $109M funding round was led by Apis Partners and 
JG Summit Holdings. 
 
Nigeria- AZA Finance $20M
Kenya remains the only geography out of the top 3 SSA ecosystems to observe a 45% YoY decrease in the amount of funding over 2021 YTD. However, similar to its peer SSA venture spaces FinTech in Kenya was the highest-funded industry, followed by Agriculture and E-commerce. Kenya-based FinTech and digital trading platform AZA Finance accounted for 80% of total funds backing the FinTech industry in 2021. 
Founded in Nairobi, Kenya, in 2013, AZA Finance has grown from a currency exchange platform to a global financial services firm expert in frontier markets and currencies. AZA Finance empowers companies from 115+ countries to accelerate their operations in frontier markets through better foreign exchange, treasury services, payments, and last-mile settlement.
Get the latest trends, funding activity, and growth projections on the Africa Venture Space. Sign up for our Africa Newsletter. 
---
Expand your horizons. Access real-time data on 5,300+ Startups across Africa 
Welcome Sub-Saharan Africa: Top 3 Funding Rounds'21