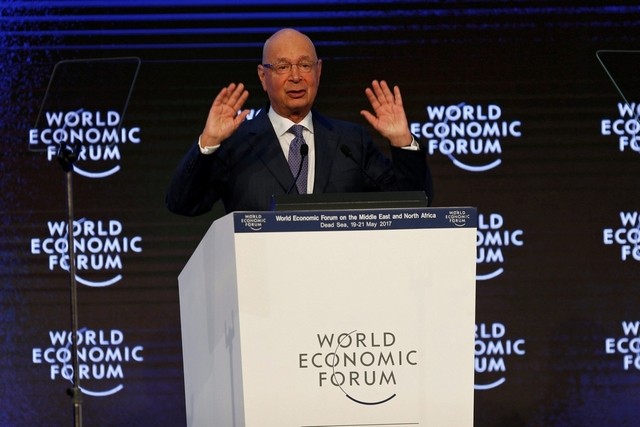 WEF meeting: Middle East needs reform for start-ups to take off, World Economic Forum hears
By MAGNiTT
Posted 6 years ago - May 19, 2017, 8:00 PM
SOURCE: The National - WEF meeting: Middle East needs reform for start-ups to take off, World Economic Forum hears
---
DEAD SEA// Unemployment is a "disease" that affects the Middle East more than other regions, says Maurice Levy, the head of the global advertising agency ­Publicis, and it is one "for which we absolutely need help in finding jobs and finding solutions at a level which has never been seen before".
Speaking at the World Economic Forum on the Middle East and North Africa's event, held at the Dead Sea in Jordan, Mr Levy said the region was not lacking in talent, entrepreneurs or ideas.
"Where we are short in the region is enabling these start-ups to really take-off and develop in an environment which is favourable for growth."
Majid Jafar, the chief executive of the Sharjah-based Crescent Petroleum, said the forum's regional business council, representing 40 leading companies from across the region, has been working on tackling youth unemployment "from the bottom up" through skills programmes.
Over the past two years, these businesses have helped to upskill more than 100,000 young people, he said, and is heading towards 200,000 people while seeking 500,000 next year.
He said that top-down reforms were also required from regional governments. "Not just the long-term things – education reform and legal reform, which take a long time – but easier immediate things. Making it easier to register a company, contract management and dispute resolutions … Things like bankruptcy laws, which Jordan has initiated."
Dominic Barton, the global managing partner of McKinsey & Co, said: "In this region, we produce about 1/30th of the number of innovators that we see in other parts of the world. It's not about the talent. At McKinsey, this region is a major source of talent for us, globally."
He said he was looking to find out what needs to be done to foster entrepreneurship.
Arif Naqvi, the chief executive of the Dubai-based financier Abraaj Group, warned against lumping the Mena region together as one entity, pointing out that Casablanca is closer to New York than Dubai. He said just six cities – Casablanca, Tunis, Cairo, Abu Dhabi, Dubai and Riyadh – generate close to half of the Mena region's GDP.
"It is a region that needs to operate more like an economic bloc, a trading bloc, rather than a political bloc." He also said that greater investment is needed in infrastructure – including soft infrastructure such as education and health care. He also urged for a greater role for the private sector in providing this.
"Governments in the past in this region have been all-­pervasive … that being de-regulated at different paces.
"I think what we are on the edge of us a tangible change … which is, that young populations are giving rise to a wave of entrepreneurship, which in turn is going to lead to an unleashing of innovation. The disruption which is being caused by new businesses and young entrepreneurs is now virtually unstoppable."
---
SOURCE: The National - WEF meeting: Middle East needs reform for start-ups to take off, World Economic Forum hears
WEF meeting: Middle East needs reform for start-ups to take off, World Economic Forum hears