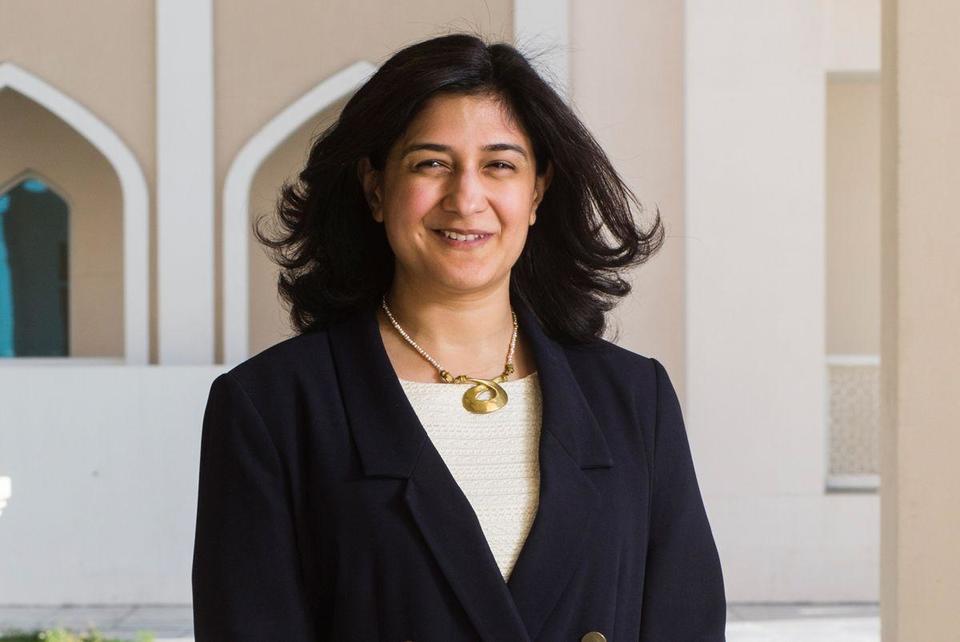 'We need to create the next generation of investors,' says Sheraa CEO
By MAGNiTT
Posted 5 years ago - Nov 12, 2018, 5:57 AM
By Lubna Hamdan / Arabian Business
SOURCE: Arabian Business - 'We need to create the next generation of investors,' says Sheraa CEO
---
Investors in the GCC are eager to back start ups, but need to be educated on how to do so, Najla Al Midfa
Investors in the GCC need to be educated on how to invest in start-ups, according to the CEO of Sharjah Entrepreneurship Centre (Sheraa).
Speaking to Arabian Business, Najla Al Midfa said younger investors are eager to back start-ups, but request high percentages of ownership.
"It's not a lack of capital, because there is obviously a lot of wealth in the region, but I don't know if that wealth understands how to invest in start-ups. They're more used to private equity and real estate and other assets like that. We talk about creating the next generation of entrepreneurs but we also need to create the next generation of investors," she said.
"The third generation family businesses are obviously tech savvy and understand these start-ups and want to invest in them, but they come and say, 'Oh I want 51% of your business.' It doesn't work that way with start-ups. Teaching them those skills is important. These are funding gaps that we see," Al Midfa added.
Investor education
One of the solutions provided by Sheraa is an investor education programme set to be launched next year.
In September, Mohamed Alabbar, the chairman of Emaar Properties and founder of e-retailer Noon.com, called for new legislation that imposes 51% local ownership of e-commerce related businesses ranging from payment service firms to logistics companies.
The Emirati billionaire told Al Khaleej Arabic newspaper that the move will protect the national economy from global giants such as Amazon, referencing China's preservation of ownership.
"China, for example, has taken many measures to ensure that its economy is protected from foreign interference, such as enforcing regulations that ensure that Chinese companies or individuals have at least 51% ownership of e-commerce websites' payment systems," he said.
Alabbar referred to global players such as Amazon as a "threat" to the local market.
"Companies [such as Noon.com] represent national pride, and encourage competition and economic growth on a national level, in a region that is largely dependent on oil. Companies [such as Amazon] are a threat to our markets because they come to control the rules and implement their own guidelines…," he said.
Ownership
The chairman vowed never to sell Noon.com to a foreign company, no matter how high the buying price. Its competitor, Dubai-based Souq.com, was acquired by the US giant in July last year for $580 million.
But Al Midfa, who also sits on the board of United Arab Bank, said she disagrees with Alabbar's strategy.
"Do I agree with his 51% ownership? No, I don't. Already the government is talking about providing 100% ownership and this is a step in the wrong direction, but obviously he has his own reasons for saying that," she said, referring to the UAE's announcement in May that it will allow 100% ownership of companies in the country, which was previously limited to freezones.
She added that the UAE needs international acquisitions for investors to understand that there is an exit opportunity, but called for more local acquisitions to keep start-ups in the region.
"If IPOs aren't happening and acquisitions aren't happening then there won't be any investment. So we definitely need to see these exit opportunities, but ideally we would love to have these acquisitions happen locally or regionally to keep the dirham in the room," she said.
"In the long term, I think IPOs for small and medium businesses are key. At the end of the day, we can't have acquisitions as the only exit for our start-ups. We want to keep our start-ups in the region and these IPOs, having them listed on public markets, is one way to keep the jobs and capital in the region," she added.
---
Too much startup news to keep track of? Subscribe to MAGNiTT Daily and receive a snapshot of the top MENA startup news articles directly in your inbox:
http://eepurl.com/dKYcrI
'We need to create the next generation of investors,' says Sheraa CEO