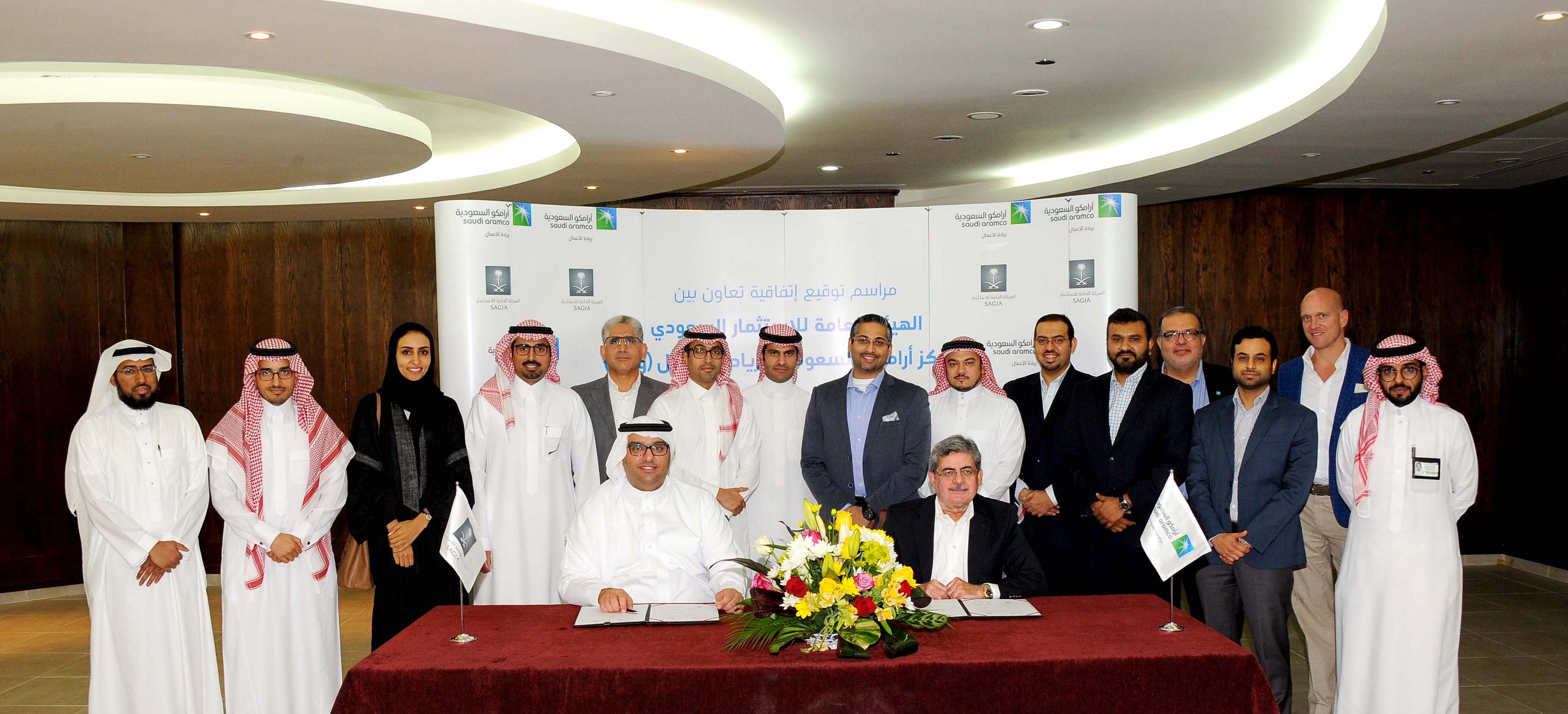 Wa'ed and Sagia Sign MoU to support entrepreneurial projects in the kingdom
By MAGNiTT
Posted 6 years ago - Oct 24, 2017, 3:39 PM
Dhahran - Saudi Aramco Entrepreneurship Center Co.LTD "Wa'ed" has signed a Memorandum of Understanding (MoU) with the Saudi Arabian General Investment Authority (SAGIA) to support entrepreneurial projects and provide governmental services to Saudi and non-Saudi investors, and entrepreneurs in the Kingdom.
Ibrahim Al Suwail, deputy governor of investor services and consultancy at (SAGIA) and Khalil Al Shafei, CEO and Managing Director of "Wa'ed" signed the MoU at Wa'ed Center in Dhahran.
The MoU will enable the two parties to cooperate on providing services and programs to Saudi and non-Saudi investors in the Kingdom through Wa'ed Center for Entrepreneurship and SAGIA Business Centers.
The areas of coordination will also include -under the investment services- issuing licenses, approvals, visas, residence permits required for investment and entrepreneurial activity, as well as participating in entrepreneurship and in investment development and promotion organized by the two parties.
Under this agreement, SAGIA will be committed to provide the licensing services for entrepreneurial projects and offering the governmental services to the entities in the business centers, as well as providing the required consultancies for entrepreneurship projects.
From its side, Wa'ed will provide an annual report on the enterprises supported by the Center and licensed by SAGIA, in addition to inviting the General Authority to attend and participate in the workshops on entrepreneurship organized by the center.
Ultimately, this agreement will increase the volume of local investments in the Kingdom of Saudi Arabia under its efforts to achieve its vision 2030, which aims to support investment and investors and to promote the role of small and medium enterprises in the effective participation in strengthening the national economy and creating opportunities for Saudi youth in the Kingdom.
Saudi Aramco Entrepreneurship Center Co.LTD "Wa'ed", was established in 2011 to spark entrepreneurial spirit in Saudi Arabia and to accelerate promising opportunities by developing start-ups and small and medium-sized enterprises, and the economic development in the Kingdom in addition to promoting the Saudi Arabian entrepreneurial and innovative ecosystem.
Wa'ed support value-driven projects that align with Saudi Arabia vision 2030 aiming at developing local economy, creating quality jobs, and diversifying the Kingdom's reliance on oil and gas. 
Wa'ed also funds projects across a broad spectrum of sectors including Healthcare, Education, Energy, technology, FinTech, Food manufacturing, Advanced Materials, Entertainment, E-commerce, Lifestyle and many other sectors.
Wa'ed and Sagia Sign MoU to support entrepreneurial projects in the kingdom