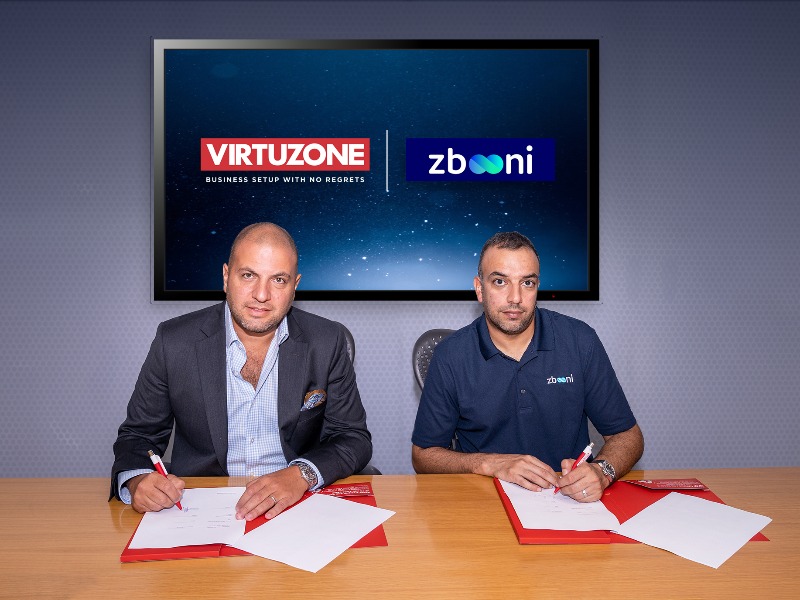 Virtuzone partners with Zbooni to provide transaction solutions powered by WhatsApp
Source: Press Release
Posted 3 years ago - Sep 21, 2020, 10:51 AM
Clients of UAE-based Company Formation Specialists, Virtuzone, will now enjoy quick and easy access to transaction solutions via WhatsApp and other messaging services, after the company announced its latest partnership with tech startup, Zbooni.
---
Discover more than 1700 Technology startups on MAGNiTT
---
The collaboration will provide exclusive benefits to Virtuzone clients who will enjoy having pre-authorised transaction accounts, the ability to accept payments via major card networks such as VISA and MasterCard, as well as special processing rates.
By using Zbooni's all in one marketplace app, which allows ease in accepting payment and managing customers, Virtuzone clients will be able to send payment links via WhatsApp, email, SMS, or other messaging platforms for any business transaction.
Virtuzone's clients will also have unfettered access to use Zbooni's social commerce platform, while enjoying 24-hour support service from Zbooni's support team.
According to Virtuzone CEO, George Hojeige, "We live in a world where almost all financial undertakings are done digitally, and so the cashless business society faces the risk of losing customers and revenue when they encounter difficulties in processing transactions. Our partnership with Zbooni will allow the provision of flexible payment methods to our clients, who are also businesses so that they can access the fastest and easiest way to collect payments."
Co-founder and Chief Operations Officer of Zbooni, Ashraf Atia, also expressed his excitement about the partnership saying, "Virtuzone has become a success story of the UAE, thanks to its forward-thinking, simplification of business setup, and transparent customer-centric service. Never resting on their laurels, Virtuzone continues to study the market to ensure they provide the best solutions to their customers. These values align perfectly with Zbooni's focus to grow our proven method of providing immediate access to sell online into a dynamic set of solutions designed to increase business growth and help growing businesses improve their cash flow."
Virtuzone is a company formation service provider in the UAE, having processed over 40,000 companies. Zbooni which in Arabic means 'my customer' has gained thousands of users since its inception, and has processed millions of dirhams in transactions providing cutting edge mobile invoicing for clients. Zbooni empowers thousands of businesses in MENA to manage their transactions and their clients in one app. 
---
August 2020 saw a 48% drop in the number of deals, while total funding on the other hand increased by 93% when compared to the same month last year. Discover more trends and insights in our August 2020 Dashboard Report.
Virtuzone partners with Zbooni to provide transaction solutions powered by WhatsApp