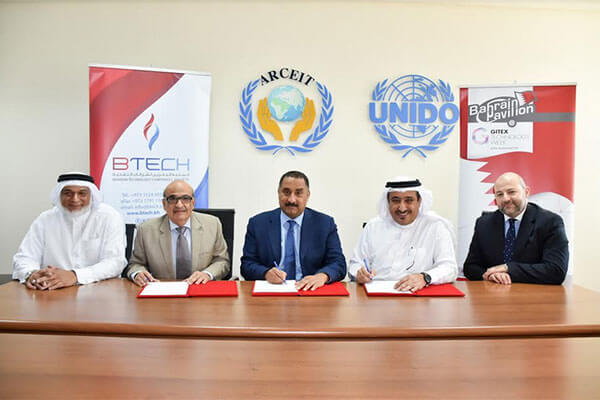 United Nations arm backs Bahrain's GITEX presence
By MAGNiTT
Posted 5 years ago - Aug 16, 2018, 6:49 AM
By Adelle Geronimo / TahawulTech
SOURCE: TahawulTech - United Nations arm backs Bahrain's GITEX presence
---
The United Nations Industrial Development Organisation (UNIDO) has signed a memorandum of understanding (MoU) with Bahrain Technology Companies Society (BTECH), according to the Bahrain News Agency.
UNIDO aims to encourage Bahraini entrepreneurs in ICT sector to participate in the Bahraini National Pavilion at GITEX on 14-18 October at Dubai World Trade Centre.
Dr. Hashim Hussain, Head of the United Nations Industrial Development Organisation – Investment and Technology Promotion Office (UNIDO-ITPO) and Director of the Arab International Centre for Entrepreneurship and Investment Training (AICEI, stated that this partnership with the (BTECH) is one of UNIDO efforts to boost Bahrain entrepreneurship and innovation leadership.
Dr Hussain pointed out that 48 countries have adopted Bahrain Entrepreneurship Model that is based on incubating emerging projects and providing support, consultation and funding through supporting institutions.
United Nations arm backs Bahrain's GITEX presence