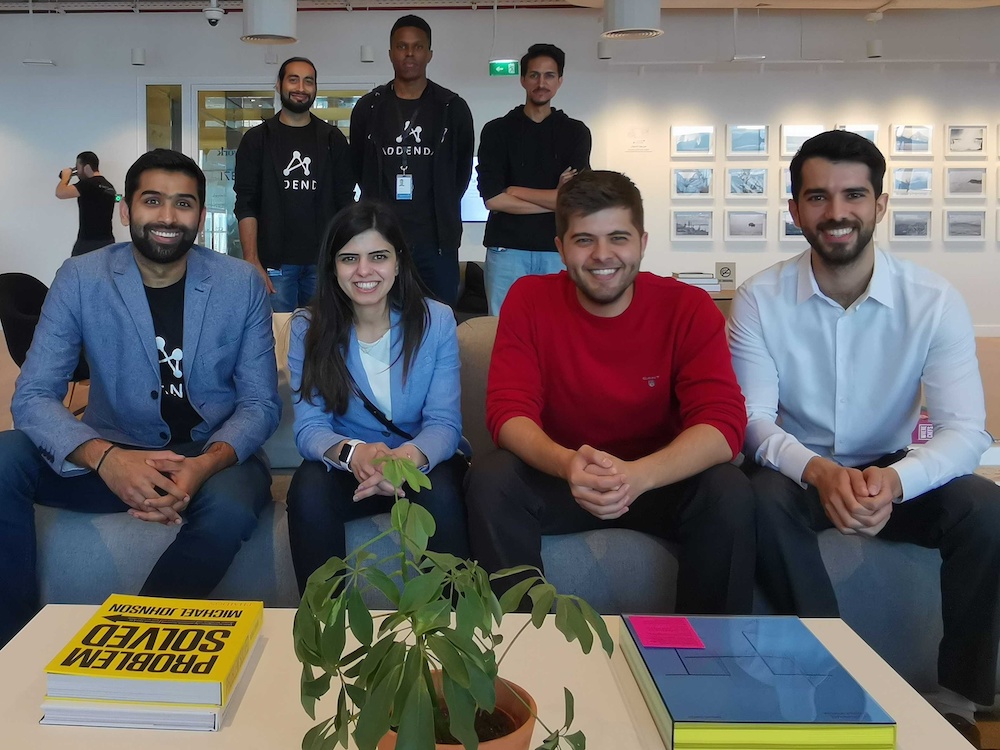 UAE InsurTech Addenda raises six-figure bridge financing round through the AB Accelerator program
By Addenda
Posted 3 years ago - Feb 24, 2020, 4:59 AM
Addenda plans to utilize the funding to expand throughout the GCC.
Addenda, the Middle East's first insurance blockchain platform, has closed a six figure bridge round, by participating in AB Accelerator program powered by Arab Bank and funded through the venture capital fund AB Ventures. This marks the second round of funding for Addenda, after its recent seed round announced in November 2019. AB Ventures and AB Accelerator are among the core pillars of the digital transformation at Arab Bank, investing and collaborating with Fintech startups that are providing innovative ideas for the financial services industry. 
Founded by two brothers, Walid and Karim Dib in 2018, Addenda utilizes the power of the blockchain to reconcile payments between insurance companies. In a few months since its platform launched, Addenda managed to onboard more than 7 of the UAE's top insurance companies onto its platform. Well over 15,000,000 AED in motor accident claims have already been transacted on the platform, and several more insurance companies across the GCC are expected to join the blockchain platform in 2020.
"Even the best blockchain tech is nothing without an actual use case. We're happy to say that Addenda spent the past two years pioneering what is today a revenue generating and live blockchain. With the funding of AB Ventures, we'll be able to expand into other markets" said Walid Daniel Dib, CEO of Addenda.
Faisal Al Bitar, Head of AB iHub and AB Accelerator, said, "Addenda is one of the companies that has emerged from our Arab Bank Accelerator program that we launched in 2019. Addenda is uniquely positioned to automate the claim process for automotive industry and beyond, adding transparency and speed of service to both insurance companies and customers." 
Addenda plans to use the funding to explore reconciliation smart contracts in other insurance lines of business, deploy a suite of fraud identification tools, and capitalize on data analytics.
---
Are you a startup looking for investment? Apply for funding to 60+ investors HERE
UAE InsurTech Addenda raises six-figure bridge financing round through the AB Accelerator program