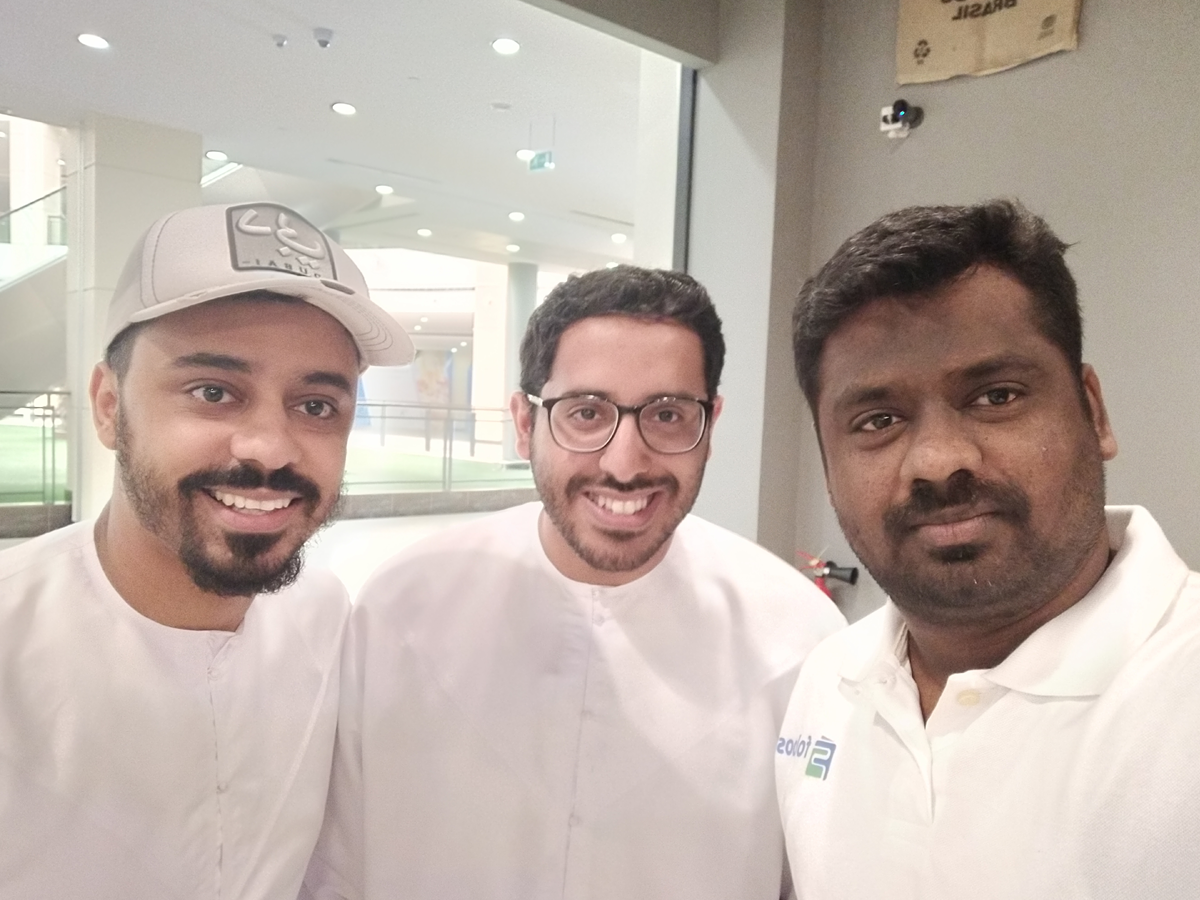 Foloosi is a UAE Fintech startup facilitating consumer-to-business card payments by enabling the business to display QR code, Payment Link and API integrations for the customer to scan & pay conveniently.
Foloosi has raised a seed fund of $500k from existing investor Rasheed Alfalasi along with new investor Mohammed Alsuwaidi. Around four months back Foloosi has raised a pre-seed fund from Angel fund investor Rasheed Alfalasi.
Foloosi was founded in 2018 and launched its product in the year 2019 that enables simple and easy way to accept, process, disburses payment solution for businesses. It helps businesses by providing payment gateway, payment link, subscriptions and POS software. Foloosi's payment solutions can be integrated by both web and mobile applications.
Foloosi connects merchants with customers while giving an easy way to make payments. They see solid interest from businesses in the UAE for this service, with the transaction volumes reliably growing at above 40 per cent month-on-month. Transacting millions of dirhams of sales every month was a key achievement for us as the business keeps on growing.
The startup has achieved over one million AED revenue rate at the end of July 2019 and over 300 businesses signed up to accept card payments and over 2000 users paid through Foloosi to partner businesses.
Foloosi is the only startup in the UAE providing many billing solutions facilities and few of them are du top-up and bills, Etisalat top-up & bill, FEWA, Mawaqif top-up, Mawaqif fine, National bond, NOL card, Ajman direct etc.
Products of Foloosi
QR code
Retailers can accept payment easily from customers just by generating one QR code.
Payment link
Sending a payment request and get paid instantly using Foloosi's payment link.
Payment gateway
Retailers can accept payments in their mobile app/ website with Foloosi payment gateway and customers can pay using this gateway.
Subscription
Enable recurring payment schedule, control the billing cycle and get instant alerts on subscription activity with Foloosi's Subscriptions.
Multiple currency support
Foloosi supports 150+ currencies for international digital payments, including major currencies like USD, Euro, Pound, and INR.
Foloosi's POS software helps to manage your business on your device. Also adjust items, manage employees, and see real time reports from anywhere.
In future, Foloosi has planned to launch a business page consisting of detailed information about the business, geo locations and customers can pay using online store without scanning.
Foloosi's CEO Omar Bin Brek says that the projected revenue was 3M AED by December 2019. The projected revenue for the upcoming year 2020 was 2.5 million AED per month.  As of now their target is GCC countries and they have planned to start in Saudi Arabia soon.
"With the support of our strategic investors, we are accelerating development of our product further in this digital world" says CTO of Foloosi, Mohan K
Foloosi's main target is to provide payment solution for all financial sectors including small, medium and large Enterprises.
---
Are you looking to be featured in our news? Send us your press release HERE ​
Are you a startup looking for talent? Post and promote your jobs for free HERE
UAE fintech startup Foloosi raises $500K in a SEED funding round