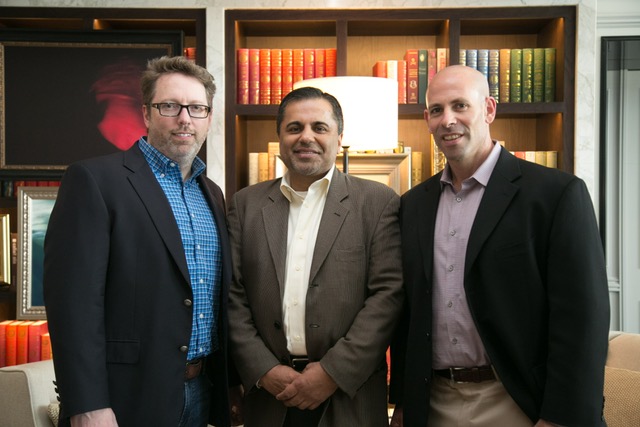 Monami Tech, the award-winning UAE-based Fintech payments company, has successfully closed seed funding of USD$1 million. This is the first tranche of a total Series A round which is expected to raise over USD$3 million and will close over the next 90 days.
The lead investor is PGH Holdings, an investment vehicle led by renowned American payments innovator Henry Helgeson, the Founder and CEO of Cayan.  In addition to Henry, Paul Vienneau the CTO of Cayan and Greg Cohen, the President of Paya and former President of ETA and Chief Revenue Officer of Cayan are also members of PGH Holdings.  
Aiming to reinforce current operations and capabilities in the region, Monami Tech will be using this cross-border investment to ramp up sales and marketing efforts as expansion plans in the Middle East gain momentum.
"We are delighted to have closed our seed round with US-based investors who are the leading payment experts in their respective fields and strategic partners who will play a key role in helping Monami Tech achieve its strategic objectives," said Ammar Afif, Founder and Managing Director, Monami Tech.
"The guidance, experience and expertise that institutional investors like Henry, Paul and Greg bring to the table is truly invaluable. Not to mention the credibility they give us as we embark on our robust expansion plan in the Middle East."
"We are excited to partner with Ammar and the management team of Monami Tech as they try to innovate and disrupt the instant lending landscape" said Paul Vienneau, who will take a Board Seat on behalf of PGH as part of this investment.
"The last year was spent primarily in investing in product development and building our management team, including opening up a development center in Bangalore, India. This latest investment boost in our operations, combined with the revenue growth the company is experiencing, will take Monami Tech one step closer to profitability by fast tracking our expansion plans.", said Afif.
In addition to expanding its sales team, product development and user experience enhancement, launching into new segments for instant lending and exploring new verticals such as health care and automotive, are all high on the agenda.
"As the instant lending market is nascent, we realize that the opportunity is huge.  This is why our combination of innovation within but also partnering and aligning ourselves with leading companies and advisors from the US and abroad to bring the best in class to the MENA region is certain to stand us in good stead," added Afif.
Monami Tech is also planning to announce expansion across the GCC including Bahrain and Saudi Arabia in the near future. The Company recently announced its partnership with Al Hail ORIX Finance PSC for the deployment of its technology for SAMA's business and consumer lending project.
UAE-based Fintech Startup Monami Tech Closes $1 Million Series A Round In Cross Border Investment