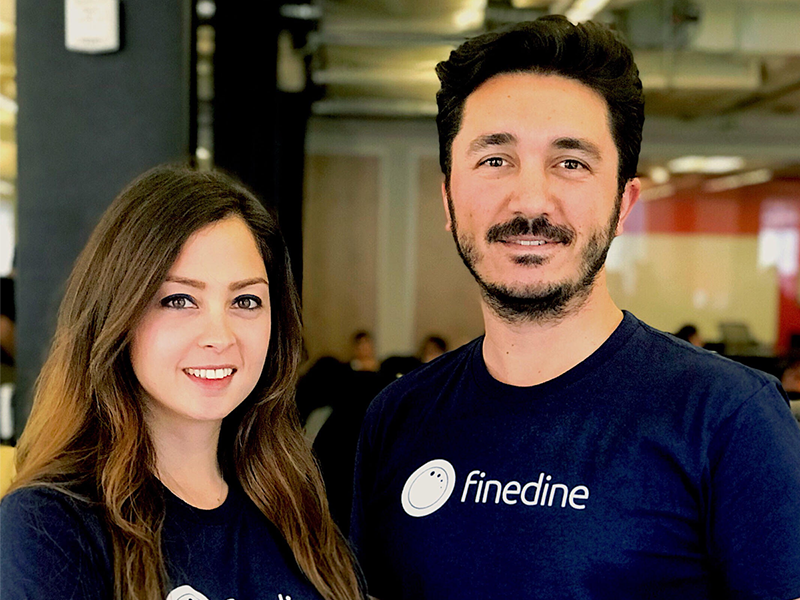 Turkish startup makes strides in MENA: FineDine raises funding from Savour Ventures
By MAGNiTT
Posted 3 years ago - Jul 14, 2019, 7:05 AM
Founded by Duygu Kutluoglu Kilic and Adil Burak Kilic in Istanbul, Turkey, FineDine is a SaaS menu management platform for restaurants, cafes, bars and hotels which helps them increase sales and customer retention by digitizing the dining experience with interactive digital tablet menus. Enabling self-ordering (and soon self-checkout) FineDine aims to decrease the friction between the diner and the kitchen. FineDine also helps restaurant managers to make smart decisions by providing them analytics on their menu and service performance.

Launched in March 2016, FineDine is serving more than 800 customers in 52 countries, mostly in Kuwait, Saudi Arabia, and UAE. Shangri-La, Hilton, Sofitel, Raffles and Hard Rock Hotel in the GCC, South East Asia, and the USA, are some of the well-known customers of FineDine.
The FineDine team announced today that they have successfully secured an investment from Savour Ventures: the Middle East's first food vertical accelerator. The company's valuation and the investment amount have not been disclosed.
Savour is a VC and an accelerator based in Kuwait, aiming to support MENA's Food Startup ecosystem in order to bring their products and services to the market faster. Savour catalyzes innovation and excellence across the food value chain. Duygu, Co-founder and CEO of FineDine, was happy to announce this new partnership and said, "Kuwait is the food capital of the Gulf Region, and we already have many customers there. We believe Savour's powerful network and experienced mentors will be beneficial for us to gain a deeper understanding of the food and beverage scene in the Gulf region and will contribute towards growing our customer base faster."
Alumni of 500 Startups' Accelerator Program in San Francisco (Batch 23), FineDine previously received investments from 500 Startups' Istanbul, and MENA fund including Turkish angels Firat Isbecer and Hande Enes.
"The MENA region is very important for us as most of our customers are in UAE, Kuwait and Saudi Arabia. Kuwait seems to become the food capital of MENA, which makes this investment very special for us." Duygu told MAGNiTT.
"We see MENA as an emerging and growing market. People are very adaptive to changes and new technologies. When we launched our product in Turkey, we received demands from Kuwait and the UAE. This is the main reason we pivoted to a SaaS model. After that, we started growing in the region and we plan to increase our presence in Kuwait, UAE, and KSA." She said.
"We have customers in 52 countries, and MENA is where we have most of our customers. So our target is to dominate this region while we continue growing in South East Asia and the USA. "
Turkish startup makes strides in MENA: FineDine raises funding from Savour Ventures