Top Funded Startups Across 10 MENA Countries
By MAGNiTT
Posted 5 years ago - Apr 11, 2018, 9:33 AM
By Sam Mahdavi / MAGNiTT Staff 
---
The MENA startup scene has undergone a true transformation over the last 4 years – both in the number of deals and the amount invested. According to our 2017 Analytics report, the Compound Annual Growth Rate (CAGR) of investment (excluding investments in both Souq and Careem) was almost 75% between 2014 and 2017, indicating a boom in activity in the region's startup ecosystem. Last year alone saw $579M investment made in 284 startups across MENA. In fact, 2017 turned out to be a record year for the region's startup ecosystem in terms of the total number of transactions and total amount of disclosed funding (excluding investments in Souq & Careem).
With such an increase in activity, it is sometimes hard to keep track of all the information about the MENA startup ecosystem. At MAGNiTT, we understand that, which is why our brand new Analytics package allows you to manipulate our up-to-date funding data based on your needs and interests, including a top 10 Investment breakdown against industry, country and year. This way, it becomes extremely easy to find the exact data that you are looking for within minutes, clearing up your day for other (more important) tasks.
With that in mind, we take a look at the top funded startups by disclosed funding across 10 MENA countries (this analysis is based on aggregated funding for startups based on proprietary data and publicly disclosed funding information. Undisclosed deals have not been included):
1. Careem (UAE) - Profile HERE
Having raised a total of USD $572M of disclosed funding to date, Careem is no stranger to people across MENA, developing a reputation as one of Uber's strongest regional rivals. The Dubai-based ride-hailing service last raised their Series E round, making it currently the highest funded startup in the UAE as well as the MENA region. Many rumors exist on what is next for Careem. Different scenarios include another fundraise, positioning itself for IPO or a potential M&A deal. We are excited about the prospects of this "startup" in the coming years and will report it to you as soon as it happens.
2. PayTabs (Saudi Arabia) - Profile HERE
Based in Khobar, Saudi Arabia, PayTabs is an online payments startup that was founded in 2014. PayTabs raised upwards of $20M in August 2017, thus becoming the highest funded startup in Saudi Arabia. We expect to see this broken in 2018, as KSA-based startups continue to grow and seek further funding. Interestingly, we note today that discussions are already in place that UTURN Entertainment has secured a $100m investment from France's Five Capital Fund Webedia. We will let you know as soon as it happens – stay tuned!
3. Vezeeta (Egypt) - Profile HERE
Vezeeta is known as a "healthcare industry-leading startup" that emerged in Cairo, Egypt. However, since its inception, this Egyptian startup has quickly grown to become a frontrunner in the Egyptian ecosystem, expanding into multiple other countries in the MENA region. The online medical care-scheduling service received a total of $15.4M through 4 funding and now possesses offices in four other MENA countries; Lebanon, Jordan, UAE and Saudi Arabia. We are excited to see what more Vezeeta has to bring to the table and applaud their strategy and work so far!
4. Anghami (Lebanon) - Profile HERE
Lebanon-based Anghami is a music streaming application that launched in 2012 and enables users to play and download songs offline. This concept has not gone unnoticed, and Anghami has raised funds from multiple regional investors including MEVP, Mobily Ventures, Samena Capital, and Endeavor Catalyst. However, its last funding round (Series A) was in 2016, which could indicate that this startup might look for additional funding soon.
5. Kharabeesh (Jordan) - Profile HERE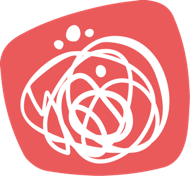 Founded during the financial crisis in 2008, Kharabeesh has not only weathered the tough conditions, but thrived in the process. This Amman-based startup produces Arabic-language animated cartoons, music videos and talk shows that generally cover political issues in the Arab world. The startup aims to support the creations of Arab youth online and have raised a total of $8.25M in funding from 500 Startups, Endeavor, DASH Ventures, Wamda Capital, and Saned Partners.
6. Yamsafer (Palestine) - Profile HERE
Yamsafer is a hotel-booking website that has rapidly grown in the region since its inception in 2011. Despite tough competition in this space, the Palestinian startup has managed to raise $4.5M since its creation from Global Founders Capital and Sadara Ventures.
7. Ghinwa (Kuwait) - Profile HERE
The next startup on our list tackles a problem in a completely different industry – music! Kuwait-based Ghinwa is a karaoke app that was founded in 2015 and has received a $3M SEED funding from 500 Startups, Abdulaziz Alloughani, and Rotana Audio Records. With this funding, the startup aims to grow beyond its country's borders into the other promising economies in the Middle East.
8. WaysToCap (Morocco) - Profile HERE
From Kuwait, we move all the way to the North-West of Africa, Morocco! In 2014, WaysToCap started its B2B marketplace to fill the gap in the discovery of a large variety of products. No doubt a challenging task, but WaysToCap has been able to pull it off so far, and that did not go without notice - the startup has raised $3M from Endure Capital, Y Combinator (the prestigious seed-stage accelerator in Mountain View, California), Amino Capital and 4DX in June 2017.
9. OneGCC (Bahrain) - Profile HERE
Founded in 2016, Bahrain-based OneGCC is the highest funded startup in its country, with a total amount of $2.5M. With its high-tech recruitment platform, the startup impressed C5 Accelerate, which invested in OneGCC in April 2017. This is not surprising, as the startup offers various innovative tools for job seekers and employers, including big data, skill matching, cloud interviews, online courses and gamified solutions.
10. NextProtein (Tunisia) - Profile HERE
Last, but certainly not least, on our list is NextProtein. This Tunisian startup is known for "developing a new large-scale technology that produce a sustainable source of protein". Although an interesting headline, the way in which the startup approaches this problem is even more fascinating as it utilizes the high-protein contents of insects as its source for protein – that way, the startup creates valuable food components for fish, livestock, and pets. Raising a SEED funding of $1.7M from Kima Ventures, NextProtein will be looking to grow their project even further moving forward.
Have you recently received funding? Let us know by emailing us at [email protected] and we can update your profile online.
You can stay up-to-date with the latest information in the MENA region, by signing up to our newsletter HERE!
Register on MAGNiTT for more information on these startups and their funding. You could also benefit from full access to the platform by purchasing a subscription that includes unlimited filters, funding/exit trackers and monthly analytics reports, among others.
For more information about subscription packages click HERE or contact us at [email protected]
Top Funded Startups Across 10 MENA Countries