Top 7 Funded Digital Healthcare Startups in MENA
By MAGNiTT
Posted 5 years ago - Jul 5, 2018, 8:41 AM
By Farida Khalil / MAGNiTT Staff
Edited on 26/07/2018
---
As the financial and economic trends shift across the the Middle East and North Africa (MENA), we have seen key changes such as, increasing income levels, growing access to modern amenities and shifting lifestyle changes, which have fueled a rise in lifestyle related diseases such as, diabetes and high blood pressure. The prevalence of chronic diseases has resulted in a shortage of hospitals, clinics and and other healthcare facilities in the region. This has resulted in a boom of telehealth startups, helping bridge the gap in the shortage of healthcare provision.
Although the affordability and accessibility of healthcare has long been debated in the region, the industry remains to cater to a mass market. MAGNiTT tracked the funding received by healthcare startups, we found that there seems to be an attraction towards funding healthcare related startups, with over $25M invested in healthcare startups in 2017 alone, making it the 6th highest funded industry last year.
We highlight 7 of the highest funded MENA startups in the healthcare industry since 2014.
Ranking first of the top funded healthcare startups is Vezeeta.com, the leading digital healthcare platform in MENA that "connects patients and healthcare providers through state-of-art technology." With over 200,000 verified reviews, patients are able to search, compare, and book the best doctors in private clinics and hospitals. Users can also book lab tests, scans and services & operations. "We strive to dominate every aspect of the healthcare industry through our booking platform, medical records solution and pharma detailing software making healthcare easily accessible in the region."
Based in Egypt with offices in Riyadh, Amman and Dubai, Vezeeta has attracted investors from all over the MENA region and internationally. To date, Vezeeta has raised a total of $10.5M through multiple funding rounds from investors such as Technology Development Fund (TDF), Silicon Badia, BECO Capital, Vostok New Ventures and Endeavor Catalyst.
Altibbi is a digital health platform that in addition to the largest Arabic medical content portal covering everything medical including definitions of medical terminology, conditions, medications etc, also helps patients connect with GPs in 10 Arab countries in under 1 minute via a phone call and/ or chat. In 2015, Altibbi secured a total funding of $2M through a SEED investment from DASH Ventures and Middle East Venture Partners (MEVP). To date, they have raised a total of $8.5M from investors such as  MEVP, RIMCO Investments, TAMM Investments and Endeavor..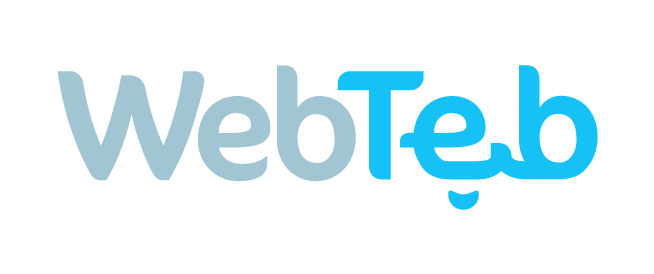 Webteb is an online healthcare platform that provides comprehensive health and medical information in Arabic. Their platform covers sections ranging from; health and beauty, pregnancy and birth to medicine and diseases. According to their website, Webteb publishes evidence based on medical information from accredited health and professional institutions and provides licensed content from global organizations and academic institutions. The Amman-based startup received a $3.2M funding through a Series C investment from Sadara Ventures and Siraj Palestine Fund in their latest fundraise, bringing the total amount raised to over $5M.

Founded in 2016, Health at Hand have secured a total funding of $4M in a SEED round, one year after their inception. According to their founder, Charlie Barlow, Health at Hand are "one of the few providers in the UAE with a Dubai Health Authority license for telemedicine services." The startup's Android and iOS apps offer an on-demand healthcare service connecting patients with high-quality, locally licensed doctors via video consultation in minutes, wherever and whenever care is needed.
Having raised a total of $3.25M from Leap Ventures and B&Y Venture Partners (YVP), Kirontech is a Lebanese startup that works to "absorb, process and protect" data collected by personal health trackers such as; electronic health records, genomic data, research data and health insurance claims. They also aim to digitalize the world of health insurance to boost efficiency by providing AI-based technology to insurers.
Founded in early 2017, Sihatech received a $133K SEED stage investment from Waseel ASP in 2016 and an additional $1.3M Series A funding from Wa'ed Ventures, totalling their investments to $1.4M. The platform allows its users to book appointments and lab tests, search for doctors or clinics and get medication. It gives their users the ability to personalize their choices based on preference and compatibility as the platform allows its users to "choose the doctor that is closest to you. Or a doctor that is a specific gender or speaks a similar language." Sihatech also acquired AbiDoc.com in 2016.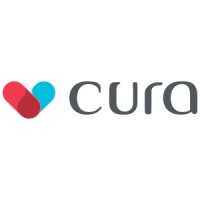 Cura is a telemedicine startup that is obsessed with solving healthcare accessibility problems and in a mission to change the way we see doctors today. Their app enables people to talk to doctors using their mobile phones without the need to book appointments and physically visit a doctor. They let you choose doctors based on their specialty, ratings and what other people are saying about them. Currently, Cura has 120K registered users across MENA getting served by 1500 doctors, generating more than 5,000 consultations monthly. They have raised a total of $1.1M to date from undisclosed investors. 
For a full list of funded healthcare startups in MENA click HERE
Top 7 Funded Digital Healthcare Startups in MENA