Top 5 Funding Rounds in KSA in H1 2021
By Majd Shidiac, Content Writer
Posted 2 years ago - Aug 2, 2021, 12:42 PM
Interested in more data on startup investments? Access our data on 6,000+ startup funding rounds
---
The VC ecosystem in Saudi Arabia observed record-breaking numbers in the first half of this year, marking its post-pandemic recovery spurt. While Riyadh-based startups announced new investments since we released our latest Saudi Arabia H1 2021 Venture Capital Report this morning, the VC ecosystem is showing remarkable signs of growth and maturity. 
Based on our free Saudi Arabia H1 2021 Venture Capital Report brought to you in partnership with Saudi Venture Capital Company (SVC), Saudi Arabia achieved a 65% growth in funding in H1 2021 YoY. This half-yearly investment record accounted for 94% of all funds raised in FY 2020, putting Saudi Arabia on the track to break a yearly record as well. 
Despite Saudi Arabia observing a 7% dip in number of transactions between H1 2020 and H1 2021, the VC ecosystem in KSA showed some remarkable growth and maturity facets. Signs of a healthy deal flow were marked by a stellar 82% of transactions closed by early-stage startups, while later-stage deals increased by 7pp YoY.
Most remarkably, Saudi Arabia has achieved a healthier fund distribution where the top 5 deals accounted for 47% of all funds raised in the first half of the year as opposed to almost double that in H1 2020. Here are the top 5 deals closed in H1 2021 in Saudi Arabia:
---
---
1. Sary - $31M Series B

Sary, a Saudi Arabia-based B2B marketplace that connects small businesses with a network of wholesalers and manufacturing brands via mobile and web applications, has raised a whopping $31M Series B round led by VentureSouq (VSQ), with the participation of new investors Rocketship.vc a Silicon Valley-based fund, STV, and current shareholders Ra'ed Ventures, MSA Capital, and Derayah VC.
Founded in April 2018 the E-commerce startup has disrupted the grocery market's procurement experience in Saudi, leveraging technology to cut the friction in the country's retail supply chain through connecting micro and small-sized retail businesses and FMCG wholesale market players.
2. Foodics- $20M Series B

Foodics, the cloud-based restaurant management system secured an incredible $20M through a Series B funding round led by Sanabil Investments, Endeavor Catalyst Fund, STV, Elm, and Derayah.
Founded in 2014, Foodics is a cloud-based restaurant management system that manages sales, transactions, inventory, employee schedules, and customer relationships. The F&B startup also optimizes restaurant operations using the Foodics iPad point of sale (POS) solution, menu, notifier, kitchen display system, customer display, mobile application, call center, inventory application, and the power of its operating system.
3. Red Sea Farms- $10M Series A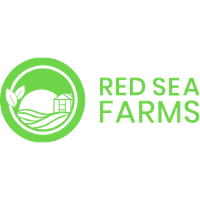 Red Sea Farms, a Saudi Arabian AgTech startup has received a $10M Pre-Series A investment led by Wa'ed, Future Investment Initiative Institute, KAUST, and Global Ventures.
Red Sea Farms was established in 2018 by Ryan Lefers and Mark Tester, with a vision to reduce food insecurity, as well as carbon and freshwater use in the global and Gulf food sectors. The company's unique, end-to-end growing system primarily uses saltwater, cutting fresh-water consumption by 85 to 90 percent. Through a patented system of new, more efficient solar and growth monitoring technologies, saltwater replaces freshwater typically used to cool greenhouses and irrigate crops.
4. Azom- $10M Series A

Azom, a tech startup based in Riyadh that designs, develops, and sells electronics and computer software, has raised a $9.5M Series A funding round, from Assr AlJawal and an undisclosed angel investor.
Founded in 2018, Azom was established to provide and develop technologies and electronics such as phones at affordable prices. The startup started by launching the 'Azom Desert 2' phone, focused on the middle market at competitive prices, and developed the user interface under the name 'Ibrahim UI'. It also connected to artificial intelligence algorithms, whilst developing applications that would improve user experience, such as Azom Care.
5. Lendo- $7M Series A

Lendo, the Saudi Arabia-based shari'ah compliant Fintech startup, has raised a $7.2M Series A funding round (27M Saudi riyal), led by Derayah Ventures, with participation from Seedra, Shorooq Partners, 500 Startups, and Impact46. 
Founded in 2019, Lendo provides a crowdlending marketplace for Shariyah Compliant invoice financing for SMEs in Saudi. The platform provides solutions to two major pain points in the SME finance market. First, the limited options for SME businesses to borrow cash quickly and easily, and second, the limited short-term options that offer higher returns for investors/lenders.
So here it is, the top 5 funding rounds in Saudi Arabia in the first half of 2021. Want to make confident data-driven decisions in the Saudi Arabia VC landscape? Download our free Saudi Arabia H1 2021 Venture Capital report available in English and Arabic.
---
Access real-time data on 1,200+ Startups in Saudi Arabia 
Top 5 Funding Rounds in KSA in H1 2021