Emerging Venture Markets: Top 3 MEGA Deals in H1 2021
By Majd Shidiac, Content Writer-MAGNiTT
Posted 2 years ago - Jul 12, 2021, 2:22 PM
Interested in more data on startup investments? Access our data on 6070+ startup funding rounds
---
There are many signs to consider when assessing the maturity of VC ecosystems. From the amount of capital raised, average ticket sizes, to late-stage investing and startup exits, there are many aspects to consider; the most popular one being mega deals. Funding rounds capped at $100+M, also known as mega deals, are considered game-changers for the fund receivers specifically, and for the general VC landscape as a whole. 
The first half of 2021 not only signaled a post-pandemic recovery of the VC ecosystem but more importantly witnessed record-breaking highs in multiple aspects across industries. Based on the MAGNiTT exclusive MENA H1 2021 Venture Investment Report, VC investment in Emerging Venture Markets showed stellar growth all around. 
While capital raised in MENA in the first half of this year surpassed that of the full year 2020 by 12%, other stellar performances were recorded in regions like Turkey; where VC investment recorded an all-time yearly and half-yearly high, surpassing capital raised in MENA by 19%. Many factors could be attributed to these amounts like an increase in international investment. But how do mega deals come into perspective here, and what is the impact of these mega deals on the overall venture capital scene? We'll find out by observing the Top 3 Mega Deals of this year.
---
---
1. Kitopi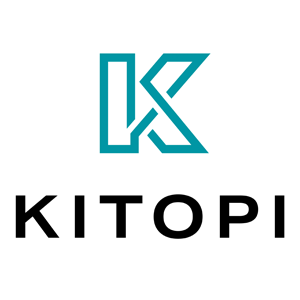 The cloud kitchen startup that took the Food and Beverage industry by storm, UAE-based Kitopi became the region's third-ever unicorn in 2021. In a series C investment, Kitopi closes a mega deal that establishes the UAE's lead of the highest capital raised in MENA. With 61% of capital raised in MENA invested in UAE startups, this mega deal accounted for 55% of capital raised in UAE and an impressive 34% of all capital raised across MENA. Remarkably, Kitopi's $415M round was the only mega deal to come out of the MENA region in 2021 so far.
2. Getir 
A fully integrated marketplace and logistics solutions startup, Turkey-based Getir closed not one but 3 mega deals in the first half of 2021, the last being a Series D round closed at $555M. Out of the 4 mega deals closed in Turkey over H1'21 valued at $1.1B collectively, Getir's 3 rounds accounted for 85% of all capital raised in mega deals. To put this into perspective, the Delivery & Logistics startup accumulated %67.5 of all capital raised in Turkey which was equivalent to more than 78% of all capital raised in MENA. The final valuation of all 3 mega deals raised by Getir, put the ingenious startup in the lead of investment growth, garnering a mere 96% of all capital raised in its respective Delivery & Logistics industry.
---
3. Dream Games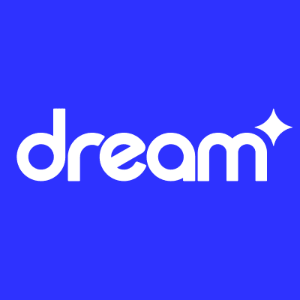 It is remarkable to note that Turkey's first-ever mega deal was closed only in 2020, positioning the 4 mega deals in 2021 not only as drivers in the 9x YoY growth in capital raised but also as another record-breaking milestone. More on that in our flagship Turkey H1 2021 Venture Investment Report. The fourth mega deal for the year was raised in a Series B round valued a $155M by the Turkey-based mobile gaming startup Dream Games. While Dream Games' mega deal accounted for almost 50% of funds invested in the gaming industry, it is safe to say that Turkey's gaming industry is showing very promising signs from investors as number of deals increased by 15x YoY. 
There is surely an interesting spurt happening in VC spaces across Emerging Venture Markets. With all-time highs across geographies, it is also critical to check out our H1 2021 Venture Reports in other regions like Egypt, KSA, and Pakistan. 
---
 Want to learn more about this startup landscape? Browse 5,000+ startups in Turkey and UAE
Emerging Venture Markets: Top 3 MEGA Deals in H1 2021