Emerging Venture Markets: Top 3 Investors in Healthcare
By Majd Shidiac, Content Writer
Posted 1 year ago - Aug 30, 2021, 2:07 PM
Interested in more data on startup investments? Access our data on 6,250+ startup funding rounds
---
In the first half of this year, the healthcare industry across MENA, Turkey, and Pakistan continued its positive growth after raising an all-time high in VC funding ($99M) in 2020. Despite a dip in overall funding YoY, the Healthcare sector across Emerging Venture Markets observed upward spikes and interesting trends that will be integral in understanding the future of HealthTech and Healthcare startups in the region.  
In H1 2021, capital invested in Healthcare startups across EVMs ($53M) observed a 30% YoY decrease yet still recorded the second-highest half-yearly record. This was driven by a 24% YoY increase in deals closed by Healthcare startups, with Turkey closing the highest amount of deals. Despite a 27% decrease in funding YoY in H1 2021, Egypt stood out as the most funded Healthcare ecosystem in EVMs accounting for 66% of all funds raised. 
So who were the active players backing this funding drive in the Healthcare sector and how did their funding reflect on the venture space? Here are the Top 3 Healthcare Investors across EVMS, as recorded in our H1 2021 EVM Healthcare Investment Report: 
---
---
1. Flat6Labs

Even though the Egypt-based, MENA-focused Seed and Early Stage venture capital firm Flat6Labs did not participate in any of the top 10 funding rounds raised by Healthcare startups across EVMs, it was the leading investor by number of deals. The 3 deals closed by Flat6Labs backing Healthcare startups consisted 20% of all deals raised in MENA in H1 2021. Amongst these investments were Egypt's Docspert Health and Tunis-based Ahkili. Docspert Health provides a seamless online platform that connects Arab users with expert doctors overseas, while Ahkili aims to elevate mental health in Tunis by connecting users with mental health specialists. 
2. FJ Labs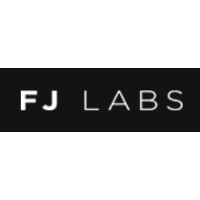 Ranking in second place across MENA, Turkey, and Pakistan, the global venture capital firm FJ Labs seemed to be focused on the bigger deals closed in the region in the first half of the year. FJ Labs participated in 2 deals backing healthcare startups, investing in the top 2 rounds across EVMS in H1 2021. Valued at $5M collectively, Smileneo and Valeo were the top-funded healthcare startups in UAE. The online health and wellness platform Valeo allows users to schedule at-home blood tests and receive results as well as connect with wellbeing coaches for tailored consultations. Valeo on the other hand aims to disrupt the multi-billion dollar dentist industry through digitization and 3D technology, allowing users to book remote teeth check-ups cutting costs remarkably. 
3. 10Pearls 

The Pakistan-based, Tech-focused enabler participated in the 6th highest funding round across EVMs, and the only top 10 round closed by a Pakistan-based startup. In H1 2021, the Pakistan-based telehealth platform Sehat Kahani, building an all-female health provider network to deliver quality healthcare solutions for users remotely, raised the only deal in Pakistan's healthcare sector. The Series A investment was closed at $1M, marking a 65% decrease in funding YoY. 
---
Looking to understand this startup landscape? Browse 1,420+ Healthcare startups in Emerging Venture Markets 
Emerging Venture Markets: Top 3 Investors in Healthcare