Emerging Venture Markets: Top 3 Investors in 2021
By Majd Shidiac, Content Editor
Posted 1 year ago - Jan 4, 2022, 3:05 PM
Request specific data sets, export tailored directories, and explore the full potential of our Platform. Reach out to our Sales Team
---
It's been an exciting year for VC ecosystems across Emerging Venture Markets. Startups across the board have not only been observing a rising surge of international and local VC investment but have also been showing great signs of maturity and business acumen. 2021 has been an unprecedented year, where all EVM geographies across the Middle East, Turkey, Pakistan, and Africa observed growth in VC capital deployment; some even grew almost 5 times in capital size which is the case in Pakistan. The 217% YoY growth in VC funding across Emerging Venture Markets bodes a record-high since 2016, which is all too eventful for a post-pandemic mid-economic strife era. 
This great surge in VC funding could be attributed to significant returns on investment, where many of the burgeoning number of exits in EVMs between 2020 and 2021, and over the years, showed signs of startup success, especially in the introduction of IPO exits in MENA like Egypt-based FinTech Fawry back in 2019, and even more with the emergence of new SPAC exits by startups like Anghami and Transport startup SWVL. It could also be reflective of investors' preference towards safer and more profitable later-stage deals, in which the average Series A round in MENA more than doubled in size since 2020, or in the case of Turkey 1 startup, Getir closing not one but three megadeals in 2021. 
We'll be exploring the nature and the drivers of what could be a defining moment for Emerging Venture Markets as we gradually release our End Of Year Country and Industry Reports in the upcoming months. Yet, one thing remains for sure- markets across MEAPT and Africa have observed a record-high local and international investor participation at the core of this stellar growth, and today we present the top 3 investors in 2021: 
---
---
---
Fund and build your new venture today. Apply to SANDBOX by Dtec
---
Flat6Labs- Egypt
With a special focus on funding Early-Stage startups, it comes as no surprise that the Egypt-based VC firm topped 2021's most active investors with more than 50 deals closed across MENA. The number of active investors in MENA has grown by more than 95% since 2017, in which active local investors increased by almost 13% in 2021 YoY. Almost 9% of all deals closed in MENA over 2021 were led by or recorded participation from the Egypt-based VC firm that seemed to spot great opportunities in up-and-coming ventures. Flat6Lab's 2021 portfolio empowered Tech innovations across industries like HR Tech with UAE-based RemotePass, product design solutions with The Concept, Last Mile delivery solutions with ILLA, and even EdTech investing in Tyro and Edactik and EdTech/FinTech solutions provider Edupay. 
Y Combinator - United States of America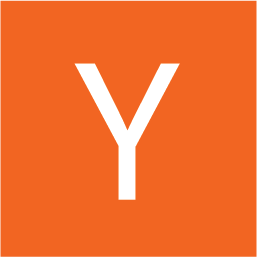 One of MENA's most active Early-Stage investors and prominent backer of the region's entrepreneurial spirit, Y combinator has deployed investments across MENA, Turkey, and Pakistan in 2021 to rank as the second-most active investor for the year. Most remarkably, throughout the year and over a variety of Pre-SEED to Series A investments, the US-based VC has created a balanced portfolio of emerging innovations and highly promising well-established ventures. Of the latter, it was investments in Q-commerce grocery delivery app Breadfast, B2B marketplaces Chari.ma and VendEase, car-part marketplace Odiggo, and new generation FinTech Baraka that remain some of the most exemplary investments in YC's portfolio. 
Global Founders Capital- Germany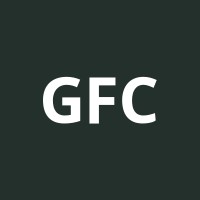 Based out of Germany, Global Founders Capital has built a track record of investing in the most anticipated ventures coming out of the region and remains one of 2 VCs in the top 10 to invest across all geographic in Emerging Venture Markets. The Seed and Growth investment VC firm is positioned as stage & industry agnostic, with a keen eye for opportunity and a special hands-on approach for every startup in their portfolio from launch to scale. Across MENAPT, Global Founders Capital have partaken in some of the most exciting funding rounds this year including Q-commerce startup Rabbit's unprecedented $11M Pre-Seed round (EGY), Pakistan-based  ' two major funding rounds, and delivery startup Truck It In $4.5M Pre-Seed round (Pak). The Germany-based VChas invested more than $100M in MENA-based FinTech startups this year alone. The Germany-based VC seems to have spotted futuristic ventures that could disrupt industries with a remarkable portfolio that included rounds like  $50M in Tabby, the UAE's Post-purchase payment solutions platform, $9M in Pakistan-based receivables factoring solutions provider PostEx , Egypt-based peer-to-peer payment platform Telda, and most recently $30M in BitOasis, introducing the UAE to the world of Cryptocurrency.  
---
Cash in on extensive insight before year-end. Browse 1,700+ FinTech startups in EVMs
Emerging Venture Markets: Top 3 Investors in 2021