Emerging Venture Markets: Top 3 Fintech Exits Since 2020
By Majd Shidiac, Content Writer-MAGNiTT
Posted 1 year ago - Jul 6, 2021, 11:56 AM
Search through 1,000+ Fintech startups in the region
---
Based on MAGNiTT's Q1 2021 Fintech Venture Investment Report, the Fintech sector in Emerging Venture Markets has been on a steady growth curve over the past 2 years. Funds raised in MENA amounted to $135M in 2020 over 62 deals. Perhaps it's due to the pandemic-induced e-commerce streak pushing for financial solutions, or to the MENA region simply catching up to global markets. The Fintech sector is showing great signs of advancement, where countries like Saudi Arabia have witnessed a 31% growth of funding in Q1 2021 YOY. 
It is also important to mark the dynamics of the ecosystem. Post pandemic dip, Fintech startups are back on track raising funds and most importantly making moves; here are the top 3 exits in the Fintech sector over the past year:
---
---
1. Spotii

Founded in 2019,  Spotii is a buy now pay later platform for Fashion, Beauty, and Lifestyle brands; customers are able to pay across installments with no interest and no extra costs. The startup launched its platform in May 2020 and later expanded to Saudi Arabia. Only 5 months after their initial investment in Spotii, Australian-based payment solutions company Zip Co finally acquires Spotii for a staggering $16M. This acquisition acts as a turning point for Spotii as they head to cover the MENA market and expand internationally. 
2. YallaCompare
Founded in 2014, YallaCompare is an all-encompassing bank, loan, and insurance comparison platform helping users make calculated decisions. Covering 9 countries in the MENA region, YallaCompare grew to diversify their product to even offer on-demand insurance purchases and comparisons. Starting off with a SEED round of only $300K in 2014, YallaCompare seemed promising and lucrative throughout the years, reaching a ticket size of $8M in their last Series C round before getting acquired by the Gulf Insurance Group for $ 4.3M. 
---
3. Moka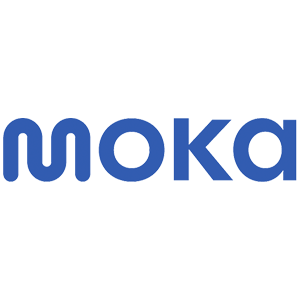 Founded in 2016, Moka has been committed to introducing efficient technologies to offer fast & competitive payment solutions in Turkey. Moka brought forth a visionary attitude to the market, positioned as the payment gateway bridging global payment companies with the end-user through a phone screen. What's highly remarkable, and almost exciting, was their ability to scale up while raising only one Seed round of $1.5M in 2016.
---
Find out who are the Top Investors in Fintech