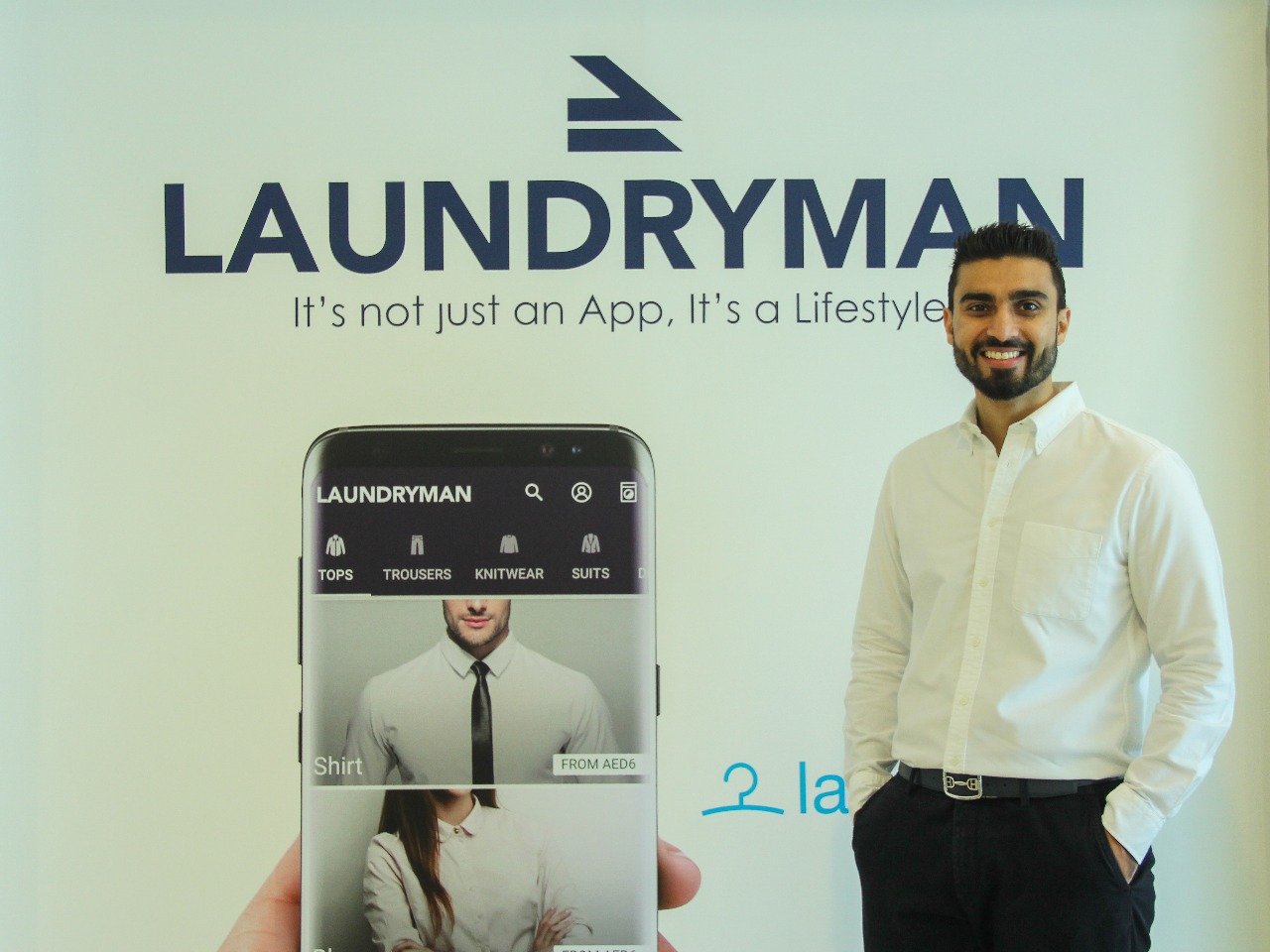 Tired of doing laundry? There's a chance you may no longer have to thanks to LaundryMan, the on-demand Dubai based app!
By MAGNiTT
Posted 4 years ago - Apr 17, 2019, 11:04 AM
Press Release 
---
There are 24 hours in a day.
We spend 6-7 of those hours sleeping. 8-9 hours are spent at work. 1-2 hours are spent communing. 1 hour spent making and eating dinner. That leaves us with 3 precious hours of time to enjoy life.
You know what you don't want to spend your time doing? Laundry. It takes time to sort, wash, fold and iron. It takes time to separate everyone's clothes, the colours, the styles… so why not let someone else take care of laundry for you?
Meet LaundryMan, an on-demand app providing the finest hassle-free and affordable laundry and dry-cleaning service in Dubai. Powered by Laundrapp, they make sure your clothes have a smooth journey right from placing your order to delivery. What's more, is that you can 'track your order, which means you get real-time updates, each step of the way. Have a question regarding your order? Just message the team of experts over the app, no matter the time of day.
How does it work?
Step one:
Download the app on IOS App Store or Google Play Store.
Step two:
Book a collection. They will bring a bag to collect your items. You can track the driver arriving to your location.
Step three:
Be there to hand over your clothes. Collection and delivery is free, just pick your location, whether it's at home or at the office, and someone will come to take your laundry. Just have your clothes ready! Your LaundryMan Agent will bring 3 different LaundryMan bags to place your loose clothes in, so it helps to have them all together.
Blue bag for Full Service (wash, iron, fold)
Grey bag for Ironing only
White Bag for Wash and Fold
Spare bags will also be given for your future orders. So for next time, make sure you separate your items for each service. Anything in the white bag will be washed at 30C, tumble-dried on medium heat, and will be neatly folded.
Step four:
Cleaning gets done, while you live your life. Their experienced laundry experts will take great care of your clothes. Everything is handled by LaundryMan, which means they don't outsource the processing of your laundry to third party vendors. They have their own processing facility where your laundry is handled in individual bags – so no mixing with anyone! They understand that Laundry is a very personal task. Your laundry – in a separate bag – is washed with environmentally friendly detergents from Europe and processed in automated steam machines for the crisp finish.
Step five:
Once your laundry is washed, steamed and hung or folded, you can choose a time that's convenient for you. The whole process takes between 24 to 48 hours and your clothes are back at your doorstep.
What are the prices like?
LaundryMan offer a premium service at an affordable price, where you can choose between 'wash & iron', 'ironing only' and 'wash & fold' services. Prices are per item with a minimum order of Dh40. You can select any clothing type from a shirt, to a blouse, an evening dress, a suit and even smaller accessories. Log on to their website to find out what each item will cost.
https://www.laundry-man.com/pricing/
What areas do they cover?
LaundryMan cover a wide area of Dubai. The quickest way to find out if your area is covered is to download the app. But here is a list:
Al Bada'a, Al Barsha 1, Al Barsha 2, Al Barsha 3, Al Barsha South, Al Furjan, Al Manara, Al Quoz 1, Al Quoz 2, Al Quoz 3, Al Quoz 4, Al Quoz Industrial Area, Al Safa, Al Satwa, Al Sufouh, Al Thanyah Fifth, Al Wasl, Arabian Ranches, Barsha Heights, Business Bay, DIFC, DIP 1, DIP 2, Discovery Gardens, Downtown Dubai, Dubai Design District, Dubai Marina, Dubai Production City, Dubai Sports City, Dubai Studio City, Emirates Hills, Emirates Hills 2, Green Community Village, Jebel Ali Village, JLT, Jumeirah, Jumeirah Golf, Jumeirah Heights, Jumeirah Islands, Jumeirah Park, JVC, JVT, Motor City, Springs, Meadows, The Gardens, The Greens, The Lakes, The Palm Jumeirah, The Views, Umm Al Sheif, Umm Suqeim, WTC.
Can I get my laundry done faster?
If you're in a rush, try the Express Service and get your clothes delivered the next day. To avail this option, clock on the 'Express Service' option while placing your order. Please note an additional 50 per cent charge will be applicable on your bill.
You will receive a second e-mail notification indicating that your order has been amended and will reflect the updated price and date of delivery.
What are the delivery timings?
LaundryMan operate 7 days a week. Pickup and delivery times are from 12pm to 11pm daily.
---
Are you looking to be featured in our news? Send us your press release HERE
Tired of doing laundry? There's a chance you may no longer have to thanks to LaundryMan, the on-demand Dubai based app!