MENA Capitalizes: 3 Breakthrough Deals Under $10M
By Majd Shidiac, Content Writer-MAGNiTT
Posted 2 years ago - Jul 27, 2021, 11:25 AM
Interested in more data on startup investments? Access our data on 6,000+ startup funding rounds
---
The MENA H1 2021 Venture Investment Report set the tone for a year of records and recovery. With a 64% funding increase YoY, funding in H1 2021 surpassed that raised in full-year 2020 by over $100M. The half-year data sum up showed some remarkable trends across geographies in MENA including a grand return of exits & Megadeals alongside a rising appetite for international investment in MENA-based startups. However, it is critical to reflect on these various ecosystem shifts as we start the second half of the year. 
All eyes are on the UAE and Egypt leading as the top 2 ranking VC ecosystems in MENA as of H1 2021. Together, these two geographies have accounted for 50% of all deals made in H1 2021, with the UAE alone accounting for 61% of all funds raised in the first half of the year. While both the UAE and Egypt have experienced substantial growth in funding, there is an apparent difference in focus. Venture Capital in the UAE shifted towards later-stage startups as investments above $3M accounted for 40% of all transactions in H1 2021; yet, on the other hand, Egypt observed a remarkable growth in early-stage investment.
Despite the remarkable growth in funding MENA witnessed in H1 2021 with the top-10 deals all closed at $20M+, we've picked three breakthrough deals under $10M that could signify a healthy deal flow and a keen investor openness as ecosystems take on H2 2021: 
---
---
1. Arrow Labs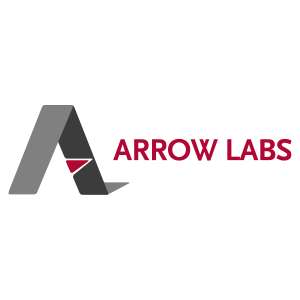 Investors in the UAE honed their focus on later-stage startups in H1 2021, with 55% of all funds raised were led by rounds capped at $100M+. This could be considered as a sign of ecosystem maturity, but also a red flag for future deal flow. Yet, UAE-based startups and investors alike still seem to have an eye for opportunity, where Tech startup and SaaS provider Arrow Labs secured a stellar $5M investment in a Series A round. While the SaaS startup sector did not rank amongst the top 10 sectors in H1 2021, the workflow management platform connecting & tracking deskless workers, managed to close one of the first $5M deals in the UAE in H2 2021. It is remarkable to note that this round was one of the first investments in MENA by USA-based Draper Associates, adding to the 44% overseas investors recorded in H1 2021. More on the UAE VC landscape in our UAE H1 2021 Venture Investment Report.
2. Yodawy
Based on our flagship  Egypt  H1 2021 Venture Investment Report the Healthcare ecosystem in Egypt was the 2nd ranking industry in H1 2021, accounting for 21% of all funds raised in the first half of the year. Egypt-based startups have been developing technologies to disrupt multiple aspects of the Healthcare sector, and Yodawy is the latest of the group. The Egypt-based pharmacy benefits and medication platform has successfully raised an impressive $7.5M in a Series B fundraise. Through their tech-integrated platform, Yodawy allows Mom and Pop pharmacies to put their products on-demand while offering solutions for swift insurance claim settlements.
---
3. elmenus
 
The Egypt-based food discovery and delivery platform, elmenus has opened up the second half of the year with a remarkable $10M Pre-Series C fundraise, putting the Food & Beverage industry back on the map after ranking 8th in H1 2021. This newly acquired investment comes as an outstanding boost for the F&B sector, where this round alone surpasses the total capital raised in H1 2021 by a mere $6M. 
So how does the H1 2021 data reflect on the second half of this year, and how do the ecosystem trends play out or pivot? These insights and more could be found in our MENA H1 2021 Venture Investment Report.
---
Access Quarterly, Half-Yearly, and Yearly Venture Investment Reports in Emerging Venture Markets
MENA Capitalizes: 3 Breakthrough Deals Under $10M