These Entrepreneurs Are Transforming The Middle East's Startup Scene
By MAGNiTT
Posted 6 years ago - Dec 18, 2017, 6:01 AM
By B. E. Boyd/ Fast Company - Image Credit: 
SOURCE: Fast Company - These Entrepreneurs Are Transforming The Middle East's Startup Scene
---
Ask an American VC or angel investor what comes to mind when they think of the Middle East, and many are likely to say "war." "When I see my friends from business school," said Tarek Assaad, a 2000 MBA grad from Stanford University and managing partner at Egypt's largest tech VC firm, "the discussions we have are always around problems—because that's all they see in the media."
But the Middle East's startup ecosystem is booming: 2016 saw nearly $1 billion in venture funding—up from $200 million the previous year, according to MAGNiTT, a Crunchbase-like tracker of regional deals. Companies from Morocco to the Gulf States are developing everything from new payment systems to bug tracking software, as well as local counterparts to TaskRabbit and Rent the Runway. And entrepreneurs here are hoping that the stereotypes will fade, or at least evolve, especially among the U.S. and European investors whose help they need.
The enthusiasm was palpable earlier this month at RiseUp, one of the region's premier entrepreneurship summits, now in its fifth year. In many ways, it looked like any Western tech conference. Hoodies and jeans predominated. Flocks of young people flitted about in matching logo T-shirts. Sleek sofa-decorated stages were backed by thumping house music. But, because this was taking place in Cairo, there were also flurries of headscarves, swaying palm trees, and periodic calls to prayer wafting over the campuses where the event was held.
Over 5,000 people showed up, more than double the 2,300 who attended the first conference in 2013. A handful of Western tech luminaries, like Kiip's Brian Wong, came to give talks. And an evening pitch competition, with hefty prizes (by local standards), drew standing-room-only crowds. "The culture is changing," said Dalia Kamar, the organizer of this year's summit. "There used to be stigma in not working for a big company or a bank. Now, having your own startup is seen as a lot more attractive."
Regional conflict notwithstanding, Western techies and VCs remain skeptical because there have only been a handful of big-ticket exits (notably Amazon's half-billion-dollar purchase of Souq.com earlier this year), and there are only a few potential unicorns looming on the horizon. Many startups appear to be focused on narrowly local—rather than globally scalable—enterprises. And, along with the absence of a mature angel-to-VC pipeline, there remain many regulatory obstacles to founding a new company.
What is promising, though, is the large number of Western-educated techies, like Assaad, who are giving up stable, lucrative careers in the West and returning home to dive into this emerging world. U.S.-based tech firms are meeting them there: Famed Silicon Valley VC firm 500 Startups has created a Middle East specific fund, 500 Falcons, which intends to infuse $30 million into local companies, and the online learning platform Udacity is developing unique, Arab-specific tech education. Stripe's Sarah Heck, an executive with the company's entrepreneur-focused Atlas product, said the energy in the Middle East has led her to make two trips to the region just this year. "You'd be hard-pressed to come to an event like RiseUp and not say there's something interesting going on here," she said.
Fast Company chatted with some of the players helping to build the Middle East ecosystem—from first-time founders to serial entrepreneurs and one would-be unicorn. Here are their stories.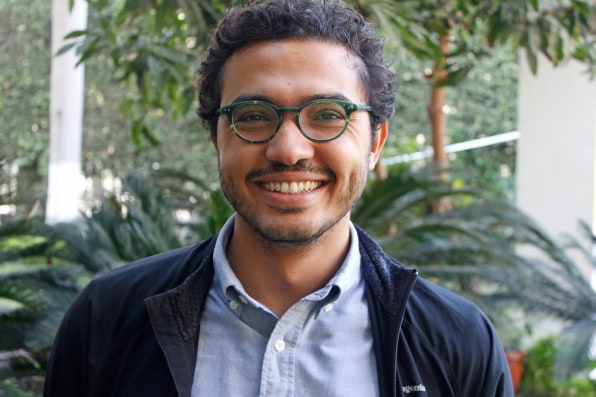 AHMED MOOR, FIRST-TIME FOUNDER, 33, JORDAN
Company: liwwa. Lending platform that connects small- and medium-sized businesses with loans from individual investors and larger banking institutions.
CV: Born in the Gaza Strip. Grew up in Sudan, Haiti, Sierra Leone, Nepal. Graduated from the University of Pennsylvania and Harvard University (MPP). Standard & Poor's.
Founded: 2012. Started operating in 2015. Cofounder: Former senior software developer at Etsy.
Results so far: 225 loans to about 170 small businesses. Total underwriting of almost U.S. $8 million.
Pace of growth: From March 2015 to spring 2016, liwwa underwrote $1 million in loans. This year, they underwrote that much in November alone.
The Opportunity: Access to capital for Middle Eastern small- and medium-sized businesses is a $250 billion challenge.
Inspiration: Organizations like the World Economic Forum have identified three primary large problems globally: climate change, access to healthcare, and access to finance.
When he realized they were on to something: "Shortly after we launched our web application, we had about $1 billion in demand. A lot of that was junk demand. We'd never service that. But it brought home that there's something to this."
TAMER AZER, VENTURE CAPITALIST, 32, EGYPT
Company: A15. A venture capital fund and a venture builder with an ecosystem of 17 portfolio companies generating more than $100 million in revenues.
CV: Raised in Egypt. Graduated from the University of Toronto and the University of Oxford. Fahrenheit 212 (a global innovation strategy and design firm).
The opportunity for Egyptian startups: Egypt has 90 million people alone. Startups that find a solution in an emerging market that big have probably found something that will work in other markets, like India, Pakistan, or China.
How the Middle East can fund its own startups: As wealthy families in the region with family (investing) offices transition power to younger generations, many are showing interest in entrepreneurship, funds, direct investing, and in being limited partners.
Why they still need Silicon Valley and other experienced investors:"What we don't have, and what we want international investors for, is the experience. I'm willing to coinvest to learn from them—about transactions, growth, how they support their organizations, and how they help them expand internationally."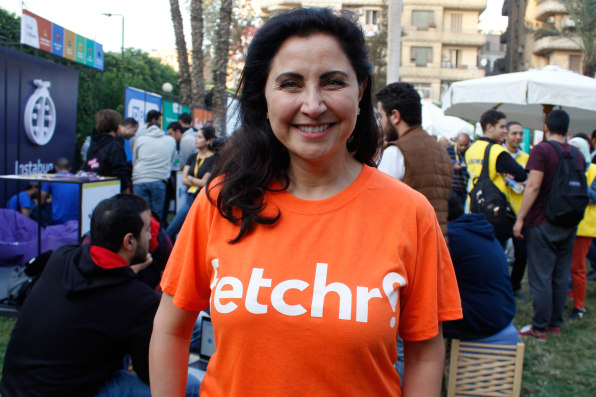 JOY AJLOUNY, PROSPECTIVE UNICORN, UAE
Company: Fetchr. Courier company that uses mobile phone-based GPS technology to enable packages to be delivered in parts of the world that lack functional street address systems.
CV: Graduated from George Washington University. Founded and ran a designer boutique in New York City. Her previous startup, BONFAIRE, a luxury accessories ecommerce site, was acquired by Moda Operandi(owned by LVMH & Conde Nast).
Founded: 2012. Funding: $53 million, including from New Enterprise Associates.
Birth of the partnership: After Aljouny sold BONFAIRE, she was invited to mentor a group of entrepreneurs from the Middle East. One idea—a GPS-fueled shipping solution—resonated with her because many packages BONFAIRE sent to the region were returned because shippers couldn't find the recipient. Aljouny joined forces with Idriss Al Rifai and began to pitch VCs.
The global significance: "In emerging markets, the transaction doesn't take place at a laptop. You're ordering COD. The transaction takes place at the door. The shipping company is the one getting your money and closing the transaction. Our numbers are higher than other shipping companies because we use tech to find the customer."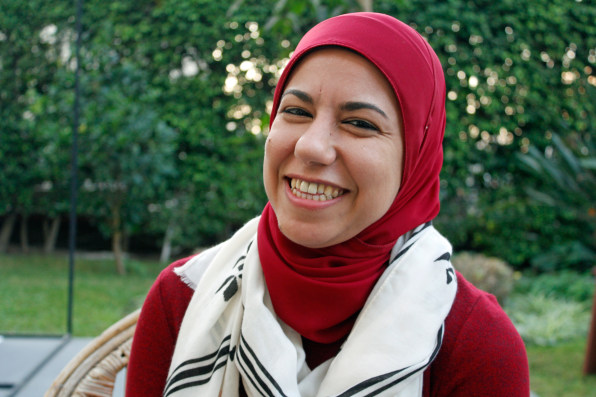 MAI MEDHAT, FIRST-TIME FOUNDER, 30, EGYPT AND UAE
Company: Eventtus. An all-around events management app, whose social component allows attendees to identify and connect with other attendees.
Accolades: Entrepreneur of the Year, Arabian Business.
Funding: $2.65 million from 500 Startups & Algebra Ventures.
The Dream: To be the No. 1 events platform worldwide.
Inspiration: Medhat and her cofounder went to a startup event in Cairo, but it didn't offer an easy way for attendees to identify the people they'd most like to network with. They spent a year traveling the world, attending events, to research what tech organizers were using, and discovered there was a major gap they could fill.
The Opportunity: "Five million events happen every year. $500 billion is spent on events. And there's no one player who's dominating everything. We think we can do that."
Moment of Distinction: At the Global Entrepreneurship Summit at Stanford University last year, Medhat was one of three founders who joined President Barack Obama and Facebook founder Mark Zuckerberg onstage for a discussion about startups.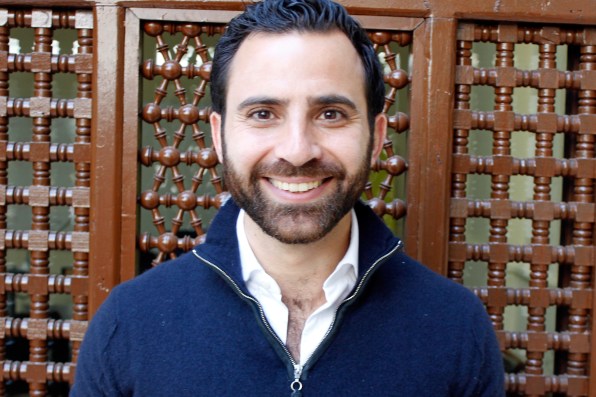 PHILIP BAHOSHY, MENA ECOSYSTEM TRACKER AND CONNECTOR, 33, UAE
Company: MAGNiTT. A "Techcrunch-meets-Crunchbase-meets-Platform" for startups to connect with investors, mentors, and professional services.
CV: Family from Iraq. Grew up in the U.K. Graduated from the London School of Economics and INSEAD (MBA). Barclays Wealth.
Inspiration: The absence of public data in the region on which companies were getting funding, which led Bahoshy to create a platform to collect and disseminate that information.
Why MENA shouldn't be evaluated on exits—yet: If it takes seven years for a company to exit—and three years to get to meaningful seed or Series A funding—it's still too early to see if momentum exists from the most recent startup surge.
Promising signs from regional governments: "Governments at every level are pushing for innovation, trying to diversify away from oil dependency. The UAE government is putting in huge initiatives to push for innovation. The Saudi crown prince has made the initiatives for 2030 [called "Saudi Vision 2030″] to make it easier for entrepreneurs to come here."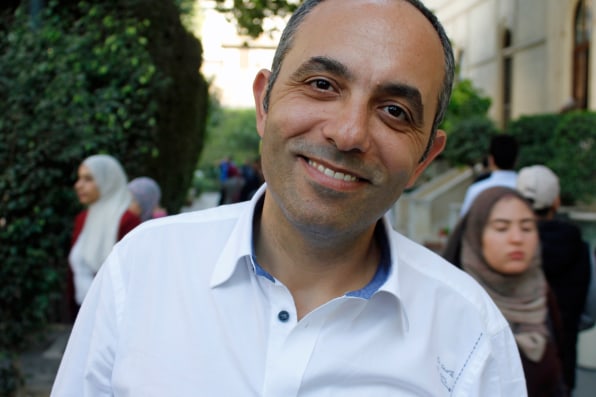 These Entrepreneurs Are Transforming The Middle East's Startup Scene