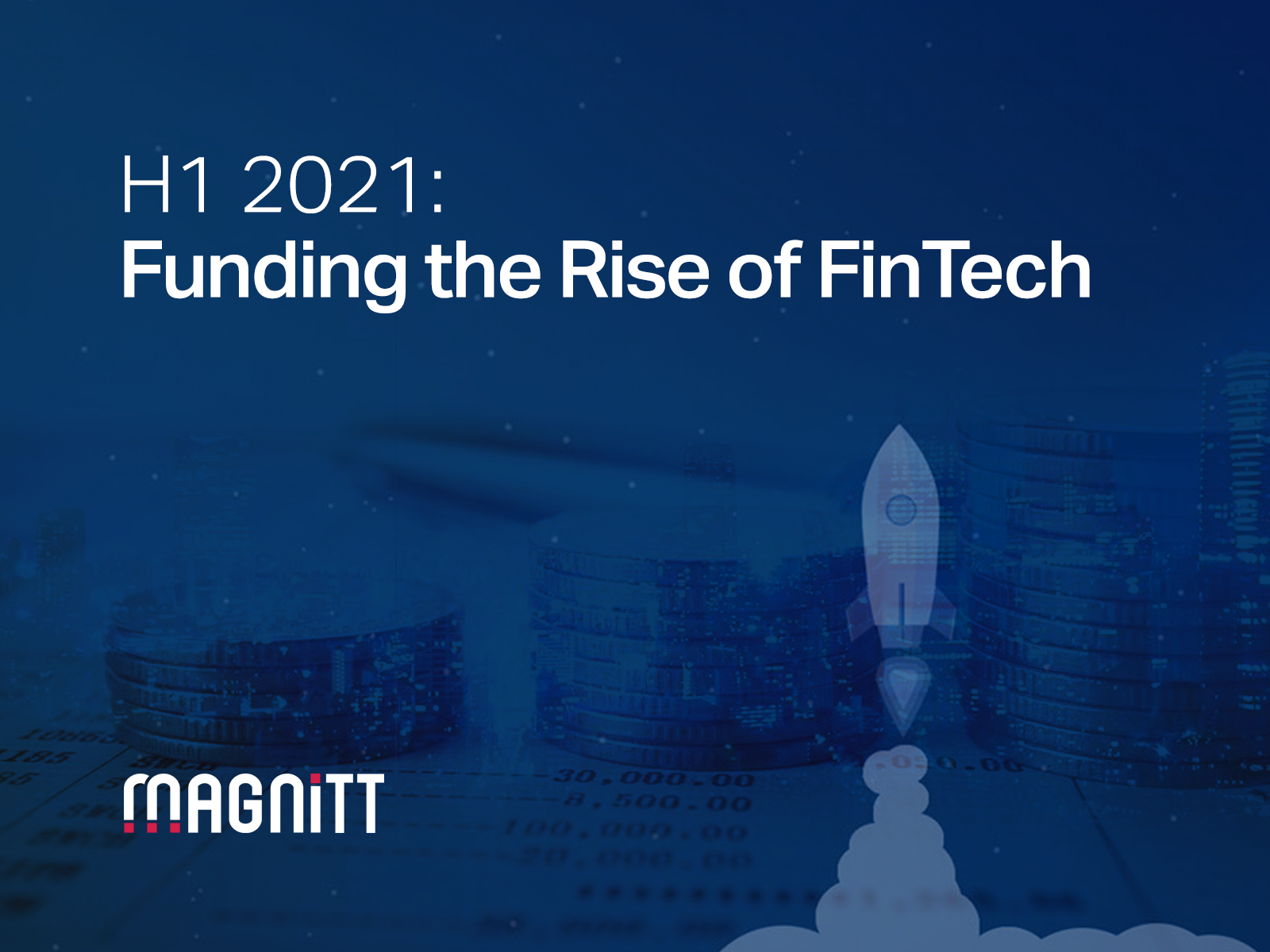 H1 2021: Funding the Rise of FinTech
By MAGNiTT
Posted 2 years ago - Aug 10, 2021, 6:02 AM
Interested in more data on startup investments? Access our data on 6,250+ startup funding rounds
---
Our extensive suite of H1'21 reports is finally complete with our latest H1'21 Industry Reports, exploring FinTech, E-Commerce, Food & Beverage, Delivery & Transport, and Healthcare sectors. Complemented with our H1'21 country reports, released earlier in July, we now have a holistic view of the startup space in Emerging Venture Markets, bridging MENA, Pakistan, and Turkey. This comprehensive index is critical to gaining a global approach to VC funding. 
With more VC funds, consultants, and government entities seeking granular data on individual sectors within these fast-growing markets, we are encouraged to take deeper looks into each ecosystem's venture space, as MAGNiTT Founder & CEO Philip Bashoshy puts it. Based on MAGNiTT H1'21 reports, the data showed record levels of Venture Capital (VC) investment into the Middle East and North Africa (MENA) region, as well as Pakistan and Turkey. With $3.47Bn deployed into these emerging markets in the first half of 2021. 
The venture space in Emerging Venture Markets showed a great deal of progress and noticeable shifts in industry & investment focus. Yet what was most remarkable is the course-changing dynamic of the FinTech sector in MENA, Pakistan, and Turkey. Based on MAGNiTT's H1 2021 EVM FinTech Venture Investment Report, the nature and rate of funding growth of the FinTech industry across all geographies are what makes it the most anticipated industry in 2021. Here are some indicators of the exceptional rise of FinTech in EVM: 
---
---
In H1 2021, startups in the MENA region attracted more than $1.2Bn in funding, a 64% YoY growth, and a 12% increase from $1Bn raised in all of 2020. Meanwhile, Turkey and Pakistan both saw their most active six months in funding to date, with 124 deals closed amounting to $1.4 Bn, and 27 deals valued at a total of $87M, respectively. Zooming in on an industry level, FinTech led the way with $222M invested into the sector in H1 2021 across MENA, Pakistan, and Turkey. Both Turkey and Pakistan saw greater investment in FinTech in the first half of 2021 than in 2020 as a whole.  The growth of FinTech in Pakistan has been particularly notable, with no deals closed in the first half of 2020, to seven deals valued at $32M secured in the first six months of 2021.  
The first half of the year also marked the highest amount of FinTech funding raised within a period of six months in the MENA region. The UAE and Saudi Arabia accounted for 60% of total MENA funding into Fintech during this time driven by major deals like KSA's Lendo raising $7.2M and Hala raising $6.5M both in Series A, and the UAE's top FinTech deal with Postpay raising $10M Series A. 
VC funding is steadily flowing into FinTech startups across Emerging Venture Markets well into Q3, with rounds like Tabby's $50M Series B fundraise a month after raising the same amount in Venture debt, and Sarwa's most recent $15m Series A round. FinTech is proving to be a hero sector demonstrating the most investment activity to date within the first half of the year, and an increase in investor appetite towards bigger opportunities in the Financial Services space. 
As we observe major ruptures in VC ecosystems across Emerging Venture Markets, learn about the top industries in our H1 2021 EVM Industry Venture Investment Reports. 
---
Access real-time data on 18,800+ startups in Emerging Venture Markets
H1 2021: Funding the Rise of FinTech