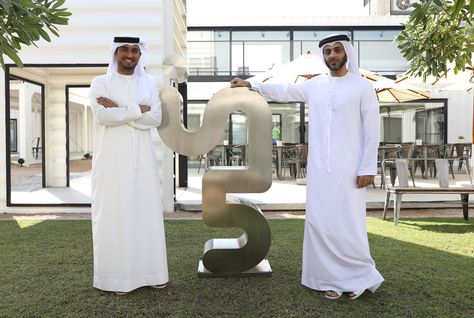 Tecom Group launches new in5 innovation centre at d3
By MAGNiTT
Posted 7 years ago - Nov 26, 2016, 8:00 PM
Tecom Group has launched a new in5 innovation centre for entrepreneurs, students and start-ups in the design and fashion industry at Dubai Design District (d3).
The centre will offer industry focused training and mentorship to its members, in addition to a co-working space, a prototyping lab, and a dedicated library of raw materials and design workstations to help develop their concepts into prototypes with the support of mentors and experts in the field of design.
According to the 2015 Design MENA Outlook report commissioned by Dubai Design and Fashion Council and produced by Deloitte, the design industry in the region is expected to grow exponentially to reach $55 billion by 2019.
The recent MENA Design Educational Outlook report also highlighted the need of at least 30,000 design graduates across key streams.
Speaking about the new centre, Malek Al Malek, CEO at Tecom Business Parks, said: "Having started with technology, in5 has evolved to supporting start-ups in the media sector and now with our entry into design, we will aid in setting a new benchmark in creativity. in5's innovation centres will enable us to remain at the forefront of economic progress and Dubai's future transformation into a  destination for economic growth."
The new centre is part of the AED 4.5 billion Innovation Strategy of TECOM Group to accelerate new start-up development and foster entrepreneurship in the UAE.
With the launch of in5 in 2013, Tecom Group introduced a new model of innovation centred on enabling opportunities for entrepreneurs in the UAE and the region. It has successfully helped incubate 160 start-ups which have secured over AED 58 million in funding till date.
In 2015, in5 established a multi-sector presence announcing the first of its kind media innovation centre in the UAE, which will open in Q1 2017.
The in5 network of innovation centres is set to achieve 10x growth by 2017, with planned expansion into new sectors and will continue to attract, nurture and build skillsets and talent in the UAE.
Tecom Group launches new in5 innovation centre at d3