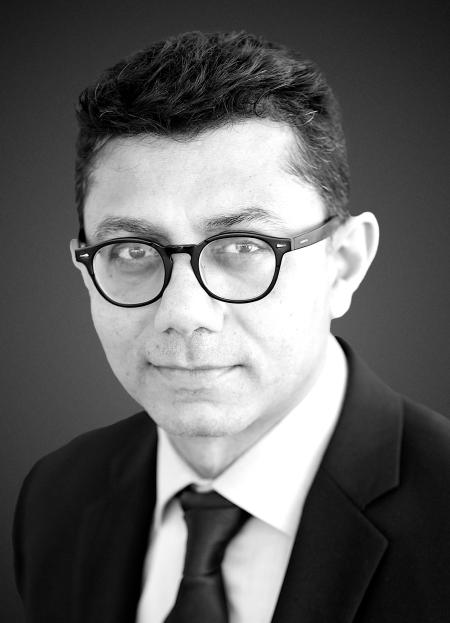 Tech Day Mix launched by Roland Berger to foster Italian and Middle Eastern Innovation in the lead up to Expo 2020
By MAGNiTT
Posted 4 years ago - Nov 6, 2018, 5:47 AM
Too much startup news to keep track of? Subscribe to MAGNiTT Daily and receive a snapshot of the top MENA startup news articles directly in your inbox: http://eepurl.com/dKYc
---
Press Release
Event to be Held on Nov 8 at the Dubai Chamber of Commerce
Dubai, United Arab Emirates: Roland Berger announced today that it has organized the region's first Tech Day Mix focused on the role of tech and mobility innovation in the circular economy.
Taking place on November 8 at the Dubai Chamber of Commerce and Industry's headquarters and ably supported by Bank Intesa SanPaolo, the global consultancy firm conceptualized this event to foster Italian-Middle East partnerships in the run up to Expo 2020. Over 100 business leaders from across the consulting, technology, venture capitalist and mobility sectors are expected to attend this invitation-only event, including representatives from Careem, DarkMatter and Hyperloop to name a few.
Speaking at the Tech Day Mix will be stalwarts of industry including HE Majid Saif Al Ghurair – Chairman, Dubai Chamber, H.E. Liborio Stellino - Ambassador of Italy to the UAE and Rene Seyger - Managing Director for Roland Berger Middle East HQ.
Kushal Shah, Head of Digital for Middle East and Asia at Roland Berger, commented "We have gone through multiple evolutions, and our economy is most recently undergoing a "physical to virtual" transformation. With Dubai at the center of time and technology, it offers a true bridge to the future and an ideal playground to test innovation. Our responsibilities as leaders and innovators are to manage risk, financing, regulation and operations, whilst breaking boundaries and driving towards a sustainable circular economy. We look forward to fostering this dialogue and spur on innovation at the event."
"This event is set to be the most comprehensive gathering of its kind with the top flight of tech innovation ecosystem experts under one roof, a testament to our commitment to accelerate tech and mobility innovation development here in the UAE," commented Rene Seyger, Managing Director for Roland Berger Middle East. 
HE Majid Saif Al Ghurair, Chairman, Dubai Chamber, explained that the Tech Mix Conference is an ideal opportunity to foster collaboration and build bridges between startups in the UAE and Italy.
"We are delighted to host this unique event as it provides the right platform for high-potential startups to showcase their innovative business ideas and solutions. I am confident that startup communities in the UAE and Italy can benefit by working closer together, sharing knowledge, and forging new partnerships," said H.E. Al Ghurair, adding that Dubai Chamber supports startups with a wide range of services, initiatives, programmes, events and tools that are delivered through its Dubai Startup Hub platform.
An entire session will also be dedicated to the showcasing of the most exciting regional and international start-ups giving them a platform to share their experiences and vie for investment at a Startup Pitching Contest. 
"Cross border investment not only produce new ideas but is the ideal platform to foster and support the tech innovation ecosystem for a sustainable future. The digital startup scene in the UAE is booming and we are excited at the prospect of connecting regional and international talent" concluded Seyger.
Roland Berger, with 2,400 employees operating from 34 countries, is the only leading global strategy consultancy of European origin. Roland Berger has been very active in the Middle East, especially in the public sector, aerospace and defense, energy, telecom, transportation and financial.
---
Too much startup news to keep track of? Subscribe to MAGNiTT Daily and receive a snapshot of the top MENA startup news articles directly in your inbox: http://eepurl.com/dKYcrI
Tech Day Mix launched by Roland Berger to foster Italian and Middle Eastern Innovation in the lead up to Expo 2020