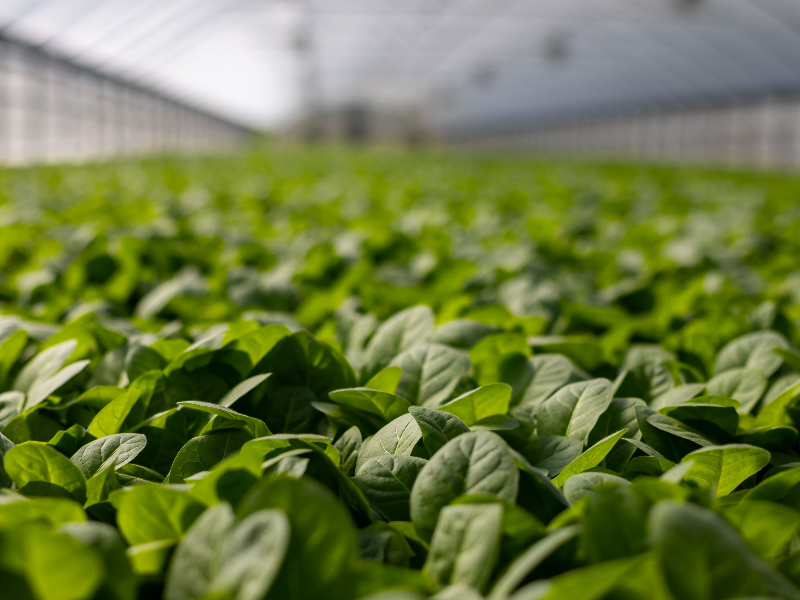 Lahore-based AgriTech Tazah raises $2M in Pre-Seed
Source: Press Release
Posted 2 years ago - Oct 7, 2021, 8:13 AM
Interested in more data on startup investments? Access our data on 7,490+ startup funding rounds
---
The Lahore-based AgriTech startup in digital fresh produce platform Tazah has successfully raised $2M in its latest funding round. The Pre-Seed round was led by Global Founders Capital and Zayn Capital and recorded participation from Ratio Ventures, Walled City Co, i2i Ventures, Suya Ventures, Globivest, Afropreneur Syndicate, +92 Ventures, Sunu Capital, Musha Investments, and angel investors like senior executives from ride-hailing platforms Careem and Swvl.
Through the Tazah platform, 300 small-to-medium-sized sellers have bought inventory and presently offer five main kinds of products i.e. ginger, garlic, tomatoes, potatoes, and onions. The agriculture sector is Pakistan's largest sector in terms of contribution, yet the fragmented and complicated supply chains have led to inflated prices, food waste, and low profits for farmers. Tazah was launched from these pain points, in hopes of integrating tech to streamline supply chains and connect businesses to quality fresh produce. 
In Pakistan and other Emerging Venture Markets across the Middle East, the dip in Early-Stage deals was in congruence with a general slump in total number of deals closed. Yet, despite a three-year slump in Early-Stage funding rounds across MENA, Turkey, and Pakistan, early-stage startups have been raising relatively higher rounds. Average ticket sizes raised by early-stage startups (Pre-Seed & Seed rounds) have been observing a 3 consecutive year growth between 2019 and H1 2021, most interestingly from $400K to $2.3M in Pakistan.
---
---
Fragmented supply chains result in wastage of produce by around 40 percent due to faulty packaging, shipping and unloading damaging, and inconsistent shipping procedures. Tazah set forth to streamline that process by creating shorter, more streamlined routes, building an active network and a solid logistics infrastructure. Their asset-light approach working with 3rd party warehousing centers gives Tazah the right edge for disruption in the sector. The startup founded by Abrar Bajwa and Mohsin Zaka saw the concerning agricultural issues as a means of a new opportunity to change the overall ecosystem in the agriculture sector as co-founder Abrar Bajwa highlighted "We are from central Punjab and every family there has something to do with agriculture. We had seen firsthand how farmers, or people who are involved in smallholder farming, do not encounter social mobility based on how the deck is stacked against them."
Tazah is meticulously hands-on in the approach. The Pakistan-based AgriTech screens the produce for quality including removing the rotten produce and sorting them into different categories for specific types of buyers as Co-Founder Abrar Bajwa elaborated "We have spent months in wholesale markets, we've interviewed hundreds of retailers and we got to know that standardization of product is needed in Pakistan. We get into the bottom of operations because retailers will know what exactly is in the sack." Co-founder Mohsin Zaka added "We're not just a box-moving operation because, in one sack of potatoes, there can be multiple rotten potatoes, so you don't want to just buy from farmers and then give to retailers. That doesn't add a lot of value."
Tazah is currently focused on its supply chain work yet the team plans to utilize its newly acquired funds to diversify its produce product offering by growing its seller network, and more importantly to work towards adding financing options for farmers in order to better understand how much capital farmers need and how they are able to repay it. Zaka concluded "Financing is something we are aggressively looking after because it's a future play for us and we are working with farmers to know what they are doing, and how they are actually getting financing. Agriculture has been a mostly ignored sector in Pakistan from a technology perspective, and I think that as more people come into this, they're going to help each other, as opposed to competing with each other. We feel that as more people come in, it will be better because it will accelerate problem-solving in this very difficult space."
---
Want to grasp this startup landscape? Access real-time data on 490+ Agriculture startups in EVMs
Lahore-based AgriTech Tazah raises $2M in Pre-Seed