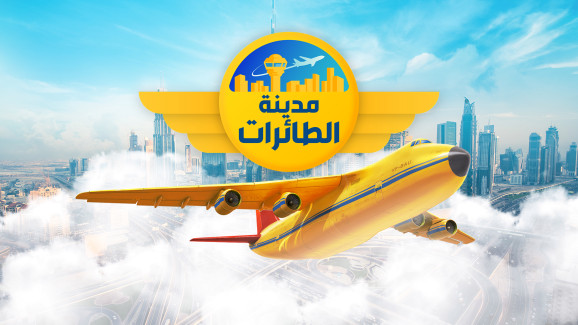 By Stephanie Chan / Venture Beat
SOURCE : Venture Beat - Tamatem has built a thriving mobile business by bringing games to the Arab world
---
Mobile publisher Tamatem has brought 40 games to the Arabic-language market and racked up millions of downloads. Its newest title is Airport City, a simulation game from Lithuanian developer Game Insight. It will debut on iOS and Android in that region on April 26.
"The main idea behind the company, and why I started it, is because Arabic is the fourth most spoken language worldwide, yet less than one percent of all content available online is available in Arabic. There's a huge demand for Arabic apps and content and there's not enough available," said Tamatem CEO Hussan Hammo in a call with GamesBeat.
Tamatem is based in Amman, Jordan, but it publishes games that reach countries like Saudi Arabia, United Arab Emirates, Qatar, Kuwait, and Egypt. When Hammo pitches the publisher's service to developers, he says that he often encounters misconceptions about the size of the market. He has to not only pitch Tamatem, but also the region, which has an engaged audience that's willing to pay for gaming experiences.
"With everything that's happening in the region, from a political point of view, people are just very skeptical. In the early stages they wonder if I'm serious or just bluffing," said Hammo. "Then they start looking at services like App Annie and they see all this money flowing from international developers in the region, and in comparison to other regions, how much money is being made in the region. "
Hammo started the company in 2013 when he received backing from the 500 Startups accelerator and seed fund for his vision of bringing international games to the market as well as fostering local developers. Earlier this year, it raised $2.5 million in a Series A investment round led by Wamda Capital.
Finding games to bring to the Middle East
Tamatem publishes a wide variety of games, like Bulgarian studio Casualino's card game Belote and Chinese developer EZFun's massively multiplayer online role-playing game Dynasty Blades (called Suqoor Al Ard in Arabic). It's also developed its own games in-house like the racer Shake the Metal.
For a while, Hammo looked to China in search of quality games to publish in the Arabic market. It's difficult brokering publishing deals with huge players like the Chinese tech giant Tencent, so Tamatem sought smaller "second-tier developers." But in his recent trips to the country, he's noticed that the giants are swallowing up a lot of the competition. So next year, he's planning on focusing more on the U.S. and Europe, which may be facilitated by the new partnership with Game Insight.
"There may be a major shift happening in China toward consolidation of game developers. It's similar to what happened in every other industry," said Hammo. "You don't find that happening as strongly in Europe or the U.S., although you do still have Supercell and these other huge guys. You still find people popping up to the surface from time to time. In China, no one is popping up. The giants dominate everything."
The partnership with Lithuanian studio Game Insight could serve as an opportunity to reach out to other Eastern European developers. And Tamatem anticipates that Airport City will do well with Arabic players, who gravitate toward the same games as those in the U.S. market and enjoy simulator games, RPGs, and social games. Since 2014, Airport City has been downloaded more than 10 million times and earned over $25 million from in-app purchases, according to estimates by the market analyst Sensor Tower.
"We're trying to build a sustainable, scalable model, so we're not dependent on just one game to generate our revenue, and we're picking games that have already been proven somewhere else in the world," said Hammo. "The games we pick have very solid numbers in terms of traction, retention, pay rate, and all those metrics that we're focusing on."
Tamatem has built a thriving mobile business by bringing games to the Arab world