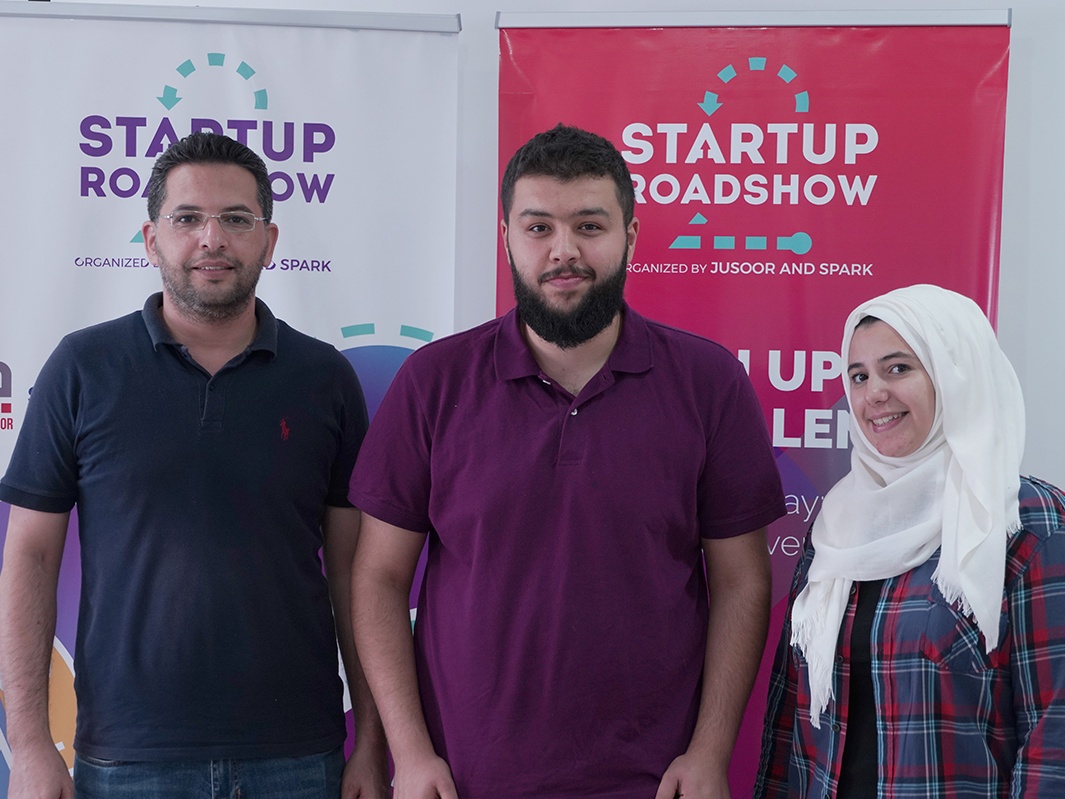 Syrian-led Startups Spermly and Therapist House Win the Startup Roadshow in Gaziantep
Source: Press Release
Posted 4 years ago - Oct 3, 2019, 12:30 PM
 The Startup Roadshow continues to tour the Middle East in search for the top Syrian entrepreneurs across 5 cities in 4 countries. Last week, two Syrian-led startups, Spermly and Therapist House, championed the competition in Gaziantep, Turkey, which was held at Point Online Venue on September 26th. 
Spermly is a Computer-Aided Semen Analysis (CASA) software for sperm quality analysis according to parameters recommended by the World Health Organization (WHO), while Therapist House is a center for the treatment of children affected by war through arts and music. 
The pitching competition was the conclusion of 5 intensive days of bootcamp, where 20 startup teams got training in business modelling, customer validation, digital marketing and pitching. 
The two finalist startups are now running up for the finals, to be held on October 24th in Amman, Jordan. Up for grabs, there are cash prizes of $15.000, $10.000, and $7.000 for the 3rd place winner, as well as the chance to pitch on the global stage in Amsterdam, during SPARK's annual conference, Ignite.  
"Our next step is to develop a prototype for Spermly, a Computer-Aided Semen Analysis for people. Spermly provides reliable, accurate results, with higher predictive values when diagnosing fertility problems, as it generates parameter values that cannot be calculated in manual methods. It compares the parameters recommended by WHO (World Health Organization) with software calculated parameters, and it regularly updates itself with the latest improvements and recent parameters. The platform burns a CD that contains a video, photos and a report of the analysis for both Morphology and Motility, and saves the patient record to the database in order to access patient information easily. It also gives comprehensive training guides and video tutorials. We want to change the lives of people around us and around the world," says Mustafa Gören.
Gören is a 20 years old renewable energy technician and entrepreneur, who has previously developed a Solar-Powered Multifunctional Smart Wheelchair for Disabled People.
Therapist House, on the other hand, is a creative startup that assists children with special needs, or who were affected by conflict, through techniques in the acoustics field. "We work with children with problems like anxiety, depression, PTSD, trauma, and language and speech disorders, by using techniques like relaxation, verbalization, songwriting, and using high vibration and high frequencies inside - which music makes them more creative," says co-founder Bassam Alhourani. The startup is led by a team of therapists, psychologists, music producers, acoustic engineers, and Art educators. 
"We did  a healing test for 40 children with special needs and we noticed an improvement in the children who have PTSD, anxiety, and depression; about 70% of them got better. We've garnered support from Warner Music and Make Music Matter to publish our songs. "We feel very hopeful about this; our expectation is to cross borders and heal more children; we will never give up," says co-founder Bassam Alhourani.
Running its second edition, the Startup Roadshow is the world's first-ever competition for Syrian entrepreneurs in the Middle East, organized by Jusoor and SPARK in partnership with Startups Without Borders. 
The roadshow is currently in Istanbul, where 20 selected startups are working on their business and competing to reach the finals. Next up is Amman, the last top in this startup tour across 4 countries, where 20 other startup teams will pitch, competing for the chance to battle it out at the finals.
Syrian-led Startups Spermly and Therapist House Win the Startup Roadshow in Gaziantep