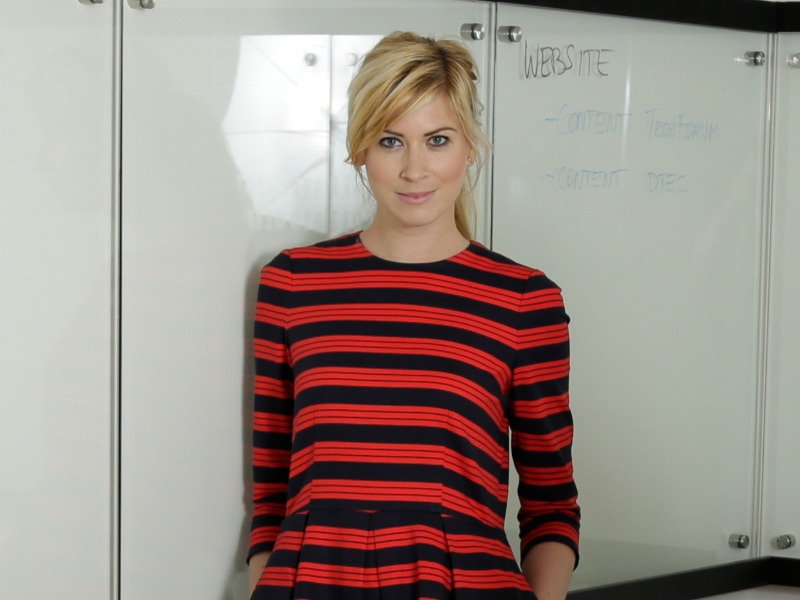 Biggest struggles of the MENA venture capital ecosystem
By Dana Labin, Founding Partner at Palegro Capital
Posted 2 years ago - Apr 12, 2021, 8:05 AM
Dana Labin is the Founding Partner of Palegro Capital, a growth venture capital firm, focused on investing in global scale-ups that want to expand across the Middle East and startups from our region with global ambitions.
Prior to that Dana has extensive experience in venture capital, working for two corporate VC firms but also operationally being hands-on involved at a scale-up. For the past 10 years, she has been passionate about building startups in the MENA region. 
---
A small but ever-growing venture capital ecosystem in the Middle East and North Africa (MENA) region has seen a tremendous leap in the past 10 years. 2020 marked to be the first time in history that the total venture funding surpassed $1b, across almost 500 deals, and this is also during a time that the world came to a standstill due to Covid-19. Although the trajectory is on the right path, there are still a lot of challenges that need solving.
The reason I decided to write this brief article on the struggles that we are facing in MENA is because I was able to have a seat on both sides of the table. First on the venture capital side, investing into early stage and early growth stage startups in the region and internationally for two corporate venture arms of the government (Dubai Silicon Oasis and twofour54 in Abu Dhabi), and then on the startup side, getting involved in operations for a Dubai based e-commerce scale-up. Having seen things from both perspectives, I was able to witness and learn how investors decide and structure deals, deploy capital, manage their portfolios, and then apply that knowledge when working with the founder of the startup to get the right investors on board.
With this experience, I have witnessed a lot of problematic issues within. In order to help solve these problems, supercharge the ecosystem, and help bring international dynamism, I recently founded Palegro Capital a growth investment fund focused on highly scalable businesses in MENA that are looking to go global and international scale-ups looking to enter our region. As a bridge between MENA and the rest of the world, we will be able to start solving some of these issues. But more on that some other day.
Here is a summary of the hurdles I believe our ecosystem is currently facing in the MENA region:
1. Insufficient institutional growth capital: I strongly believe that there is a funding gap on the market in the Series B stage or the stage where companies are raising growth capital in the range of $30m-$80m. Let me explain why. The majority of the funds that operate in MENA are focused on early-stage, Pre-Series A, and Series A stage funding rounds, with the median funding amount of $1.9m in 2019.
There is a natural evolution of our still young VC ecosystem and as more companies mature, we will see more institutional growth capital available for these companies. When I was working at the scale-up in Dubai and we were raising a $30m Series A round, there were a handful of institutional VCs that were able to invest sizable ticket sizes and lead that round. So what happens when these VCs do not invest, for whatever the reason may be (you do not fit their fund thesis, they just do not like the industry or product, etc.)? You are left with two options, you try to raise from other non-institutional players on the market or you try to raise internationally:
• The other players on the market may be family offices, corporates, or governmental institutions that have the ability to write large ticket sizes. There is nothing wrong with raising capital from this type of asset class, but it is just different from a venture capital investor that has just one aim, and that is to make substantial capital returns on their fund and hence trying to push the companies to get to billion-dollar valuations or more. The other type of investors may have additional strategic reasons for committing this capital and not always looking for fast growth.
• The other problem with international institutional investors is again, there are a handful of them that look at deploying actively in MENA, and the opportunity pool increases when the startups are raising a Series C round or later, meaning most probably when the companies are raising over $100m+. Most of the top-tier funds that have deployed here do not have an active strategy to focus on MENA as their market.
2. Insufficient foreign capital: As mentioned above in point one, top tier VC funds are not focused on investing in our region, and although some of these funds have made investments into early-stage and early growth stage companies, we lack the ecosystem maturity like South East Asia (SEA), India or Europe has, where names like Sequoia Capital, B Capital, Lightspeed Venture Partners, Accel Partners, and others have investment teams and offices.
3. Absence of international scale-ups in MENA: when it comes to tech companies scaling different markets, they go after sizable ones that have a large enough population to support their strategy. These are usually the US, Europe, Asia (China in some cases), South America, and SEA markets. MENA is rarely the top choice for these companies when considering to open new markets after their home region and there could be several reasons for this, with some being:
• Not enough knowledge on the market potential and opportunity that MENA presents for companies.
• Absence of GTM (Go To Market) strategy to enter and scale in the given region.
• Inadequate amount of MENA investors co-investing with global VCs to support these companies regionally.
4. Struggles scaling from MENA internationally: Scaling is one of the most important aspects of any startup. Most companies when achieving PMF (Product Market Fit), look at scaling markets before they consider scaling product. Reason being that if you are solving a big enough problem, you should try to get as large of a market share as fast as possible, before trying to solve other problems. There are very few companies in MENA that have ventured out into other regions after capturing this region and were able to sustain their growth. Careem (acquired by Uber for $3.1b in 2019), Fresha, Swvl, and The Luxury Closet are a few to name.
5. Regulatory hurdles: our region is a very fragmented one, and although a common language is shared (English and Arabic), the cultural, regulatory, and monetary policies (each country has its own currency) that are present, make it extremely difficult for companies to scale efficiently. Gaining market share in MENA requires companies to almost operate in each country (applies to mainly consumer-facing and Fintech companies), obtain the right license and regulatory approvals, which in the end eats into the capital requirements and time spent. If you want to compare regions, I would say there are similarities to the South East Asia market and its regulatory fragmentation. I would also like to point out that although this is a hurdle, it can also serve as an advantage to local companies that are able to access those markets and have a first-mover advantage to international players.
6. Limited pool of highly skilled talent: Careem is a great example of the number of startups and founders that one company can generate and boost the ecosystem. They are referred to as the Careem Mafia and Wamda has a great piece on how over 80 startups can be traced back to employees who worked at Careem. From a macro level, our region is one of the youngest (more than 60% is under the age of 30 years old) and most digitally savvy regions globally (Gulf Cooperation Council region has one of the highest smartphone, internet & social media penetration per capita). In addition to that, MENA has great engineering talent pools coming from Egypt and Jordan, but what we do lack (and I would assume most scale-ups would agree), is a large pool of people in the C-level and managerial level positions with experience of scaling companies. It takes a whole set of different skills to take a company from 1–9 employees, 10–100 as it does from 101–1,000, and then beyond. Attracting international tech companies to expand into MENA is one way of addressing the knowledge transfer that can tackle this issue.
---
Discover all investors and enablers on the MAGNiTT platform
---
So what is the solution?
We must all work together. We need to support each other so that we as a region benefit not only financially, but also create a highly skilled workforce and a booming economy that can weather the ups and downs of the future.
If we don't take any substantial steps to close the funding gap we will fall behind and most likely never catch up with other regions that are competing to be the next tech center of the world.
Supporting our regional startups going global and putting MENA at the forefront of opportunities for international companies should be our duty.
A few things that could help to tackle these issues:
1. Governments and Fund of Funds should allocate more capital that would allow for the venture capital growth funds as an asset class to exist. In the past few years, we have seen several initiatives in the UAE, Saudi Arabia, Bahrain, Jordan, and other countries, where the focus started to be on deploying more capital into close-ended funds. Yet there still is a gap and a large opportunity of capital to flow into the hands of VCs. Just the UAE alone has four sovereign wealth funds, that collectively hold in excess of $1.2 trillion USD of assets (as of Dec. 2019).
2. Policymakers have already started working on frameworks that help new and first-time fund managers with the ease of setting up these vehicles. It has also become more capital efficient than in the past to set up a venture capital fund. We also need the right governance and strict policies on how these funds are operated, to make sure there are no compliance or other issues that could arise in the future, hurting Limited Partners of funds, but more notably the ecosystem as a whole.
3. As our ecosystem matures, institutional VC funds and fund managers in the MENA region will need to start raising larger funds that will have the ability to deploy and lead rounds to support the Series B and C type of deals. These funds will not only be of great capital resource to the entrepreneurs but more importantly, a big value add when helping companies scale. It is also very powerful for the ecosystem to have dedicated players of later-stage funds, to validate the prices. If the majority of the VCs become multistage funds, this could mean that they would be leading the rounds of their own portfolio companies, and hence there would be no valuation validation.
4. Attracting top-tier venture funds, to start deploying capital more actively in our region. It would be great if we can do this by not only requesting these funds to open up offices here, but more importantly having regional funds co-invest on specific international and then regional deals together.
5. And lastly supporting and investing more into women-led startups and venture capital funds. Just earlier this year the UAE announced that at least one female director will be required on the boards of all listed companies, as firms around the world face pressure to boost gender diversity. The MENA region has an abundance of women that have exceptional talent, we just need to back these ladies.
---
Are you a startup looking for investment? Apply for funding to 110+ investors now.
---
Source: danahorska.medium.com
Biggest struggles of the MENA venture capital ecosystem