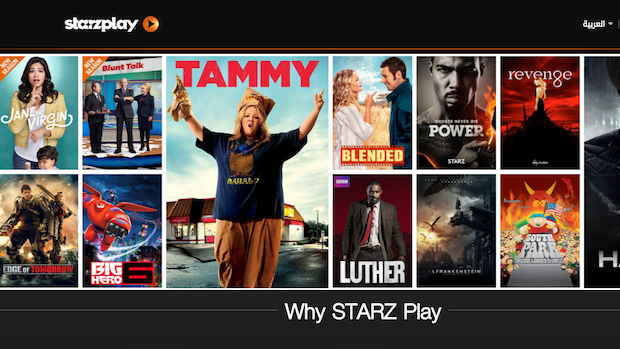 Starz Play Arabia receives multi-million dollar funding
By MAGNiTT
Posted 6 years ago - Nov 29, 2016, 8:43 AM
The investment will be used to finance its expansion and for further content acquisition. 
Video streaming platform Starz Play Arabia has received a new round of multi-million dollar investment, it announced on Tuesday. 
The funding was led by existing investor SEQ Capital Partners and new investor Delta Partners Capital.
Starz Play, which began operations last year, has seen double digit month-on-month revenue and subscriber growth since launch, it said.
The service, which saw 17 million site visitors in October 2016, can now be accessed in 19 countries across the MENA region.
The additional investment will be used to finance Starz Play's expansion of its services and partnerships, it said. 
The funding will also allow for further content acquisition.
Maaz Sheikh, CEO of Starz Play, said: "Strategic partnerships with leading studios, major telecom groups and device manufacturers have proven our long term business model. 
"We now enjoy a six-figure subscriber base of customers in MENA." 
He added: "We've raised the bar for subscription video on demand services in this region and these new funds will enable us to further enhance our content and technology offering."
Starz Play features more than 5,000 hours of Hollywood movies, TV shows, documentaries, children's entertainment and US series, all streamed in HD or 4K. 
Its portfolio of movies and TV series includes Power, Black Sails and Ash vs Evil Dead from original investor, Starz, Showtime's Billions and Ray Donovan, Vikings, Grey's Anatomy, Top Gear, Quantico and The Walking Dead. 
The service also contains 1,200 hours of Arabic content and 2,200 hours of movies and series dubbed into French. 
Kaj-Erik Relander, partner at SEQ, said: "The subscription video on demand (SVOD) industry is evolving rapidly and companies are competing aggressively to meet their customers' requirements and demands." 
Speaking to Gulf Business earlier this year, Starz Play's chief commercial officer Danny Bates said that growth in the industry has come from increased awareness about the category, thanks to the launch of more players. 
"Our category is a new one and so having an international brand like Netflix come to the region has brought credibility to the category," he said.
Source: Gulf Business
Starz Play Arabia receives multi-million dollar funding