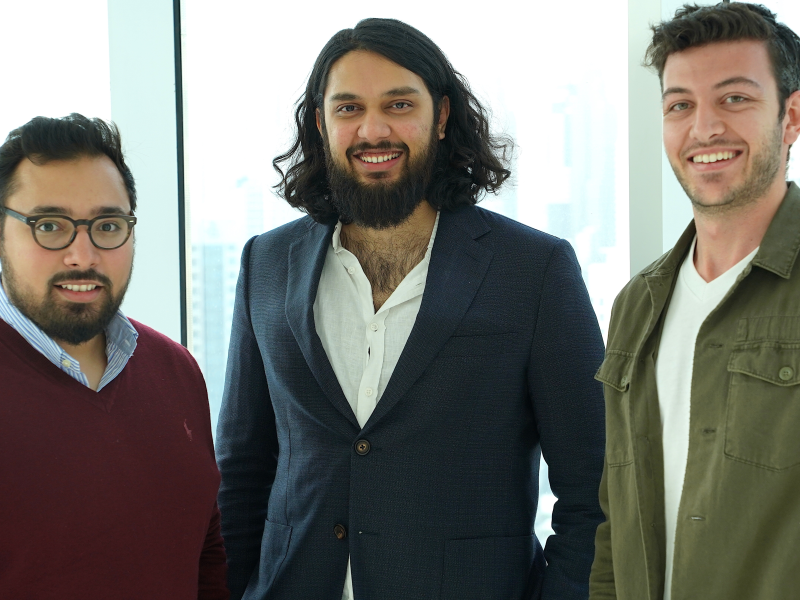 Shariah-compliant investing: MAGNiTT interviews Kareem Tabbaa, CPO of Wahed
By MAGNiTT
Posted 3 years ago - Jun 23, 2020, 6:45 AM
Wahed, a robo-advisory service that provides efficient, reliable, and an accessible Shari'ah-compliant investment platform, recently announced their incredible $25M strategic funding round led by Saudi Aramco Entrepreneurship Ventures (Wa'ed Ventures) and BECO Capital.
Following on from this announcement, MAGNiTT spoke with Wahed's Chief Product Officer, Kareem Tabbaa to delve into the differences between ethical and Shariah-compliant investing, their challenges when using a robo-advisory software, what Wahed's expansion plans are, how they managed to raise a record round in the current climate, and more.
---
Q1. To start, tell us briefly about Wahed. How does it work?
Wahed is an online investment platform, that helps people invest their money in accordance with Islamic principles and ethics - which are similar to the principles of socially responsible investments.
Wahed provides you with a specific portfolio based on your risk profile, and takes care of everything else. Once you deposit your funds into your Wahed account, we'll automatically buy that portfolio for you and do all the screening necessary to ensure that all investments are Shariah-compliant. All you have to do is sit back and monitor your performance.
We have lower fees than most traditional investment advisors and you can get started with as little as $100. You are also free to deposit or withdraw your money at any time.
Q2. What are the main differences between regular investing and Shariah-compliant investing?
To construct a Shariah-compliant portfolio, certain sectors and companies have to be excluded if they fail the screening process. There are two main screening levels for halal investments: business screening, and financial screening. Business screening refers to the review of a company's business practices, the products sold, and revenue sources. A company is prohibited from generating returns from the selling or producing of alcohol, pork products, weaponry, gambling, adult entertainment, or Riba (interest). 
Financial screening, on the other hand, filters out the companies with excessive debt or risk-taking, or those which don't meet certain financial ratios.
A certified halal investment fund is one that has been reviewed, audited, and inspected by an independent panel of experts in Islamic ethics and law who have issued (and thereafter periodically re-issue) a formal certificate of compliance stating that the fund is in fact halal.
If you're looking to invest in a halal way, one friendly tip would be to look for the companies' Shari'ah certification to ensure that they're not misusing the label.
Q3. There seems to be a lot in common between ethical and sharia-compliant portfolios. Are there any major differences between these two and can Muslim investors also invest in ethical portfolios without compromising on their beliefs?
While many may think that halal investing is the same as ethical investing, there are a few differences between the two concepts. Ethical and halal investments both prohibit investments in certain industries such as alcohol, gambling, and weaponry. The main difference, however, is that halal investing also prohibits the use of interest (Riba) and follows the aforementioned criteria and screening of different sectors and company leverage. Ethical investing on the other hand focuses more on business ethics and practices such as community engagement and company diversity.
So an ethical investment may not be Shari'ah compliant as it does not take into consideration interest (Riba) or the presence of specific business activities that are not allowed from a Shari'ah perspective.
Q4. It is quite extraordinary that you managed to raise this record round with the current COVID-19 crisis. Was this in the works from much earlier?
Yes, we started working on this round prior to the COVID-19 crisis, but we only closed it recently after the participation of the Saudi Aramco Entrepreneurship Ventures Unit (Wa'ed Ventures). We were able to continue to raise funds during the crisis because more people are looking for digital ways to manage their wealth. Last month, we had a record week and we're humbled that we're able to help individuals manage their savings in this difficult time.
Q5. It's safe to assume that after this round, you're going to have some exciting growth plans. Can you share some of Wahed's short-term plans for expansion with us? 
We're very fortunate to be in this position and we have aggressive expansion plans.
A lot of hard work goes into launching a licensed financial product. Our short to medium-term plan is to scale our tech and product teams, as well as launch and localize our product in key regions around the world. We recently received initial approval from the CMA in Saudi Arabia and are working with the different stakeholders to receive our full license. We are also working on launching in a few more countries in MENA and South East Asia, which we're hoping to officially announce this year. Stay tuned!
On a slightly longer term, we plan to offer complementary products starting in more developed markets.
Q6. What is your big-picture vision for the future of Wahed?
Global halal money management. We aim to be the one-stop-shop for managing your savings, investments, and personal finances in general, in a halal way, wherever you are in the world.
We've started with the robo-advisor piece, and worked on launching and localizing around the world. We're now focused on adding more depth to this product, before introducing more breadth to our product suite.
Q7. Have you faced any challenges when using robo-advisory software? And how did you overcome them?
Our own technology is all proprietary and has been built from scratch internally. We don't really have a 'robo-advisory' software per se. Our systems are made up of numerous services that together allow us to offer this smooth product. As a framework, it allows us to expand globally and to offer new products in the future.
One main challenge we face is designing and building frameworks that are generic enough to work in all regions (as many have their own nuances and regulations) but is also flexible enough to ensure that the user experience is always super localized. We never compromise on user experience. Before developing any service or feature, we try to think a hundred steps ahead to come up with a super dynamic structure that gives the business the flexibility to innovate in the future. Being on top of what's happening in the industry, ensuring that the company vision is shared among all teams, speaking to the users, and having close communication with different departments is crucial. Of course, you'll need an amazing tech team to be working with the product team to make this possible.
Q8. What were you looking for from your investors, beyond capital?
We're primarily looking for investors that are aligned with our long term vision. With our aggressive global expansion plans, having the right network is key for a successful launch and overall product. More importantly, their diverse professional experience will help us in scaling our business, teams, and product offering.
Q9. What do you foresee as the largest challenges to scaling Wahed in MENA / beyond?
The main challenge for a licensed financial product like ours is regulation.
In more mature economies, we've been able to launch at lightning speed and start onboarding our first users fairly quickly. Markets such as the US and the UK have already experienced the FinTech hype so their regulations have matured to allow for these market players to participate. As we started to expand towards the East, this part of launching our product became a bit more challenging. However, the silver lining is that regulators are really progressive and are determined to provide the necessary and right framework for the FinTech space to flourish.
Q10. Finally, what advice would you give to yourself five years ago?
When you're just starting out, you'll find that there's a lot of ambiguity standing in your way, especially in FinTech. Keep pushing through the uncertainty and make sure you're focused on one main goal. Having a great team from the start is incredibly valuable, build that A team as early as you can. The added mental capacity as a result gives you an incredible advantage.
---
Are you a startup looking for investment? Apply for funding to 75+ investors now.
Saudi Arabia saw a record amount of startup funding and deals in 2019 and continues to grow as one of MENA's thriving startup ecosystems. Find out more details on how it is getting there in our new 2019 Saudi Arabia Venture Investment Report.
Shariah-compliant investing: MAGNiTT interviews Kareem Tabbaa, CPO of Wahed