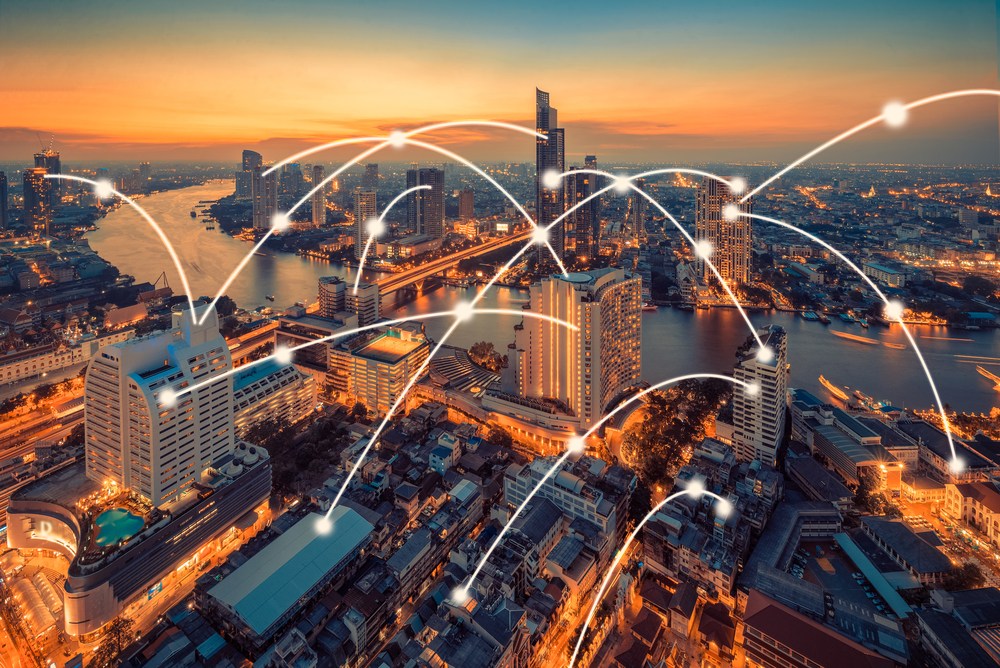 Saudi CEOs voice out their thoughts on the Kingdom's ICT sector
By MAGNiTT
Posted 4 years ago - Jan 21, 2019, 10:57 AM
By Startup MGZN 
SOURCE: Startup MGZN - Saudi CEOs voice out their thoughts on the Kingdom's ICT sector
---
Business leaders in Saudi Arabia view technological disruption as an opportunity rather than a threat with plans to continue investing in emerging technologies, such as blockchain, Internet of Things (IoT) and data analytics over the next three years, according to the Saudi Arabia CEO Outlook – a report published by KPMG Al Fozan & Partners. The report outlines the results of the annual survey that was released recently, where 50 CEOs in Saudi Arabia were asked how technology was affecting their business.
"CEOs views on disruptive technologies continues to gain more prominence, increasing from 95 percent in 2017 to 100 percent in 2018, which reconfirms their belief that technological disruption is an opportunity to grow their business rather than a threat," said Dr. Samer Abdallah, the Head of Digital at KPMG in Saudi Arabia.
In pursuit of their growth objectives, majority of the CEOs in Saudi Arabia (more than 60 percent) believe in four key action items that they intend to undertake — selling online, joining technology related industry consortia, partnering with cloud technology providers and increasing investments in disruption detection and innovation processes.
The survey results showed that 58 percent of the CEOs in Saudi Arabia are taking personal ownership of digital transformation to provide customized customer experiences. Besides, 80 percent of CEOs believe that they are either meeting or exceeding their customer expectations. 
More than half the CEOs (52 percent) said they are actively disrupting the sector in which they operate rather than waiting to be disrupted by competitors. The majority of the CEOs in Saudi Arabia (58 percent) are prepared to lead their organization through a radical transformation of their business and operating model. 
CEOs in Saudi Arabia are optimistic about investing in emerging technologies for their businesses overall growth and transformation.  The vast majority (more than 90 percent) expects a significant return on investment (ROI) from artificial intelligence and robotics process automation, although only in the long run, within the next five years. Ninety-six percent of CEOs are already either piloting of implementing artificial intelligence (AI) in a small number of processes, mostly for the automation purpose.
With several strategic challenges, changing customer demands and technological advancements in the economy, CEOs (72 percent) consider agility as the new currency of business. CEOs believe that agility can be achieved by focusing on third-party partnerships.  
Along with agility, CEOs in Saudi Arabia (8 out of 10) also rely more on their experiences and intuition rather than data analysis or computer-driven models, while making strategic decisions.
"Easy access to business model enablers such as Cloud Computing has led to emerging technologies becoming disruptive on a large scale. Hence, it is imperative that CEOs adopt emerging technologies, such as artificial intelligence (AI), 3D printing, advanced robotics, IoT and augmented reality (AR), quickly as they become foundational tools for businesses," stated Dr. Abdallah.
"Companies have greater access to platforms, processing power, software and data to turn emerging technologies into useful, scalable solutions.  Most industries around the world have seen disruption in some shape or form, primarily due to digital transformation," Dr. Abdallah concluded.
Saudi CEOs voice out their thoughts on the Kingdom's ICT sector