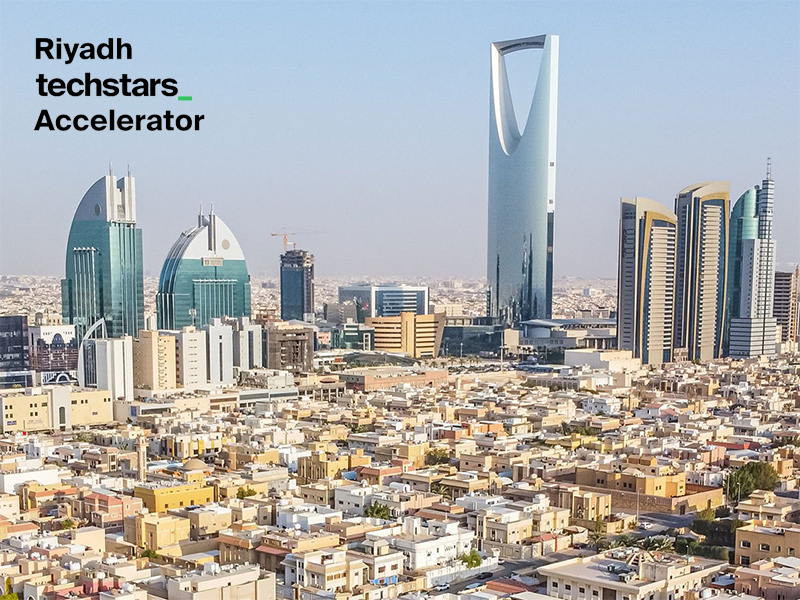 Register now for the Riyadh Techstars Accelerator program
Source: Press Release
Posted 2 years ago - May 25, 2021, 9:01 AM
The Ministry of Communications and Information Technology, in partnership with Raed Ventures Investment Fund, has announced the start of registrations for the Riyadh Techstars Accelerator program. The program will take place in the Kingdom's capital city for four months.
MCIT is keen to back up and stimulate emerging companies in line with the main pillars of the Kingdom's ambitious Vision 2030, based on the objectives of the Communications and Information Technology Strategy 2023. MCIT believes in the importance of digital entrepreneurship, as a source of digital economy, an engine of the fourth industrial revolution and a real investment in the journey towards full digital transformation.
The Riyadh Techstars Accelerator program will adopt 10 startups, allowing them to expand their various businesses and partnerships. Projects involved in the program will also receive funding of $120,000, in partnership with the Raed Ventures investment fund.
---
---
The accelerator offers a global network of mentors in 147 countries, including 8,200 experts and mentors. Mentors will be available for one-on-one meetings, and they can share expertise from their deep experiences in digital entrepreneurship and establish relationships with promising startups. The accelerator also provides knowledge and experience sharing through lectures, delivered by Techstars global team members, partners and prominent guests on marketing, monetization and product design.
Startups nominated to join the accelerator are required to comply with certain criteria. These include to be innovative and scalable, to have a team with integrated skills, to have a full-time work commitment by the Founders of the startup, having a product in the market, and to be a startup that generates revenue and has customers. It is preferable for the nominated startup to be registered in Saudi Arabia, or in the process of obtaining a commercial registration, and the Founders to be proficient in the English language. Registration for the Riyadh Techstars Accelerator program begins on May 18, 2021 and end on July 28. The screening committee begins its work on August 2021, and then starts the program on November 7, 2021.
It is worth mentioning that the TechStars platform has a very wide network that extends to 150 countries, and includes 20,000 experts and mentors, has invested in more than 2,500 startups with a value of $204bn. The partnership will provide an opportunity to branch out the business of emerging companies in Saudi Arabia, especially in light of the estimated government support for the startup ecosystem. The Kingdom has become a market that provides access to capital and talent and offers a wide range of opportunities.
---
Are you a startup looking for investment? Apply for funding to 110+ investors now
Register now for the Riyadh Techstars Accelerator program