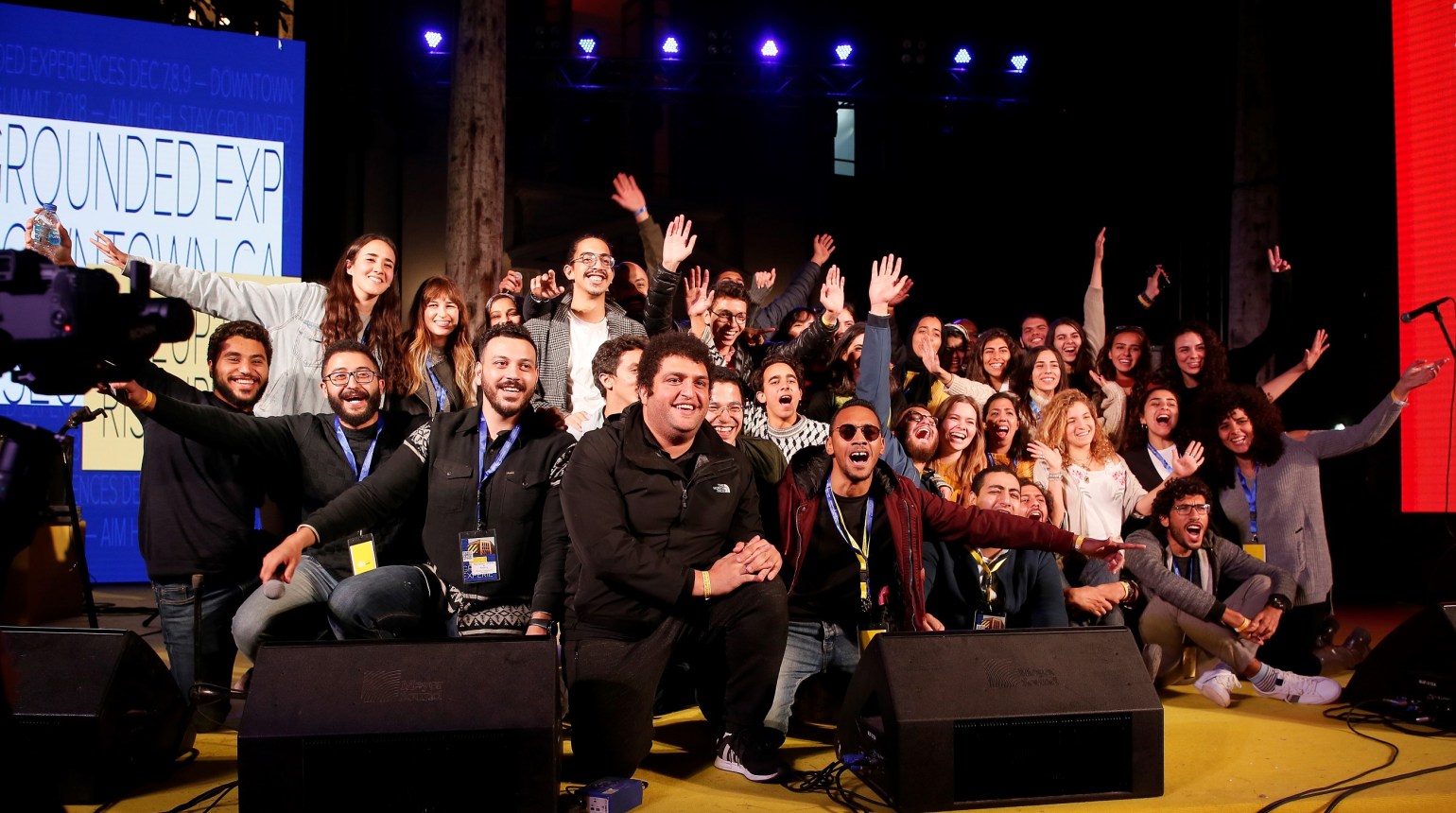 RiseUp Summit concludes with some awesome announcements
By MAGNiTT
Posted 5 years ago - Dec 11, 2018, 7:27 AM
By Startup MGZN
SOURCE: Startup MGZN - RiseUp Summit concludes with some awesome announcements
---
Investment news was the highlight of RiseUp Summit's closing ceremony tonight, where RiseUp announced opening an investment round led by Endure Capital, with Enara Capital, Kamelizer, and 500 StartUps.
The investment is aimed at enhancing the growth and impact of RiseUp as an entrepreneurship ecosystem enabler in the MENA region.  There are several interested parties, and the round is targeting closure by January 2019. 
"RiseUp is simply the infrastructure on which start-ups are able to grow and scale. We are glad we are supporting RiseUp because this means we are supporting the ecosystem as a whole and we are inviting everyone to join us and join the movement," said Endure Capital's managing partner Tarek Fahim. 
Hanan Abdel Meguid, the founder of Kamelizer, said: "RiseUp is the catalyst for entrepreneurship in our region, we cooperated on multiple fronts to build real experiences and take the market from hype to reality. I am happy and proud that we are joining hands in a true partnership for their exciting new journey."
RiseUp Summit 2018 in Numbers
RiseUp Summit 2018 announced that the three days of the event welcome 6,036 participants from 48 countries, including 289 investors, 298 speakers, and 240 participating start-ups and 65 partner organizations. 
Little Thinking Minds raises US$1.265 million from Algebra Ventures
Little Thinking Minds, the Jordan-based regional ed-tech company, announced $1.265m in Series A funding in a round led by Algebra Ventures with participation from Mindshift Capital and Al Turki Group.  With 80,000+ users, Little Thinking Minds products are already used in over 200 public and private schools as well as remedial programs for refugee children within the MENA region and globally. 
Prominent Talks
Among the most prominent talks was a fireside chat with Jason Pau, chief of staff of Alibaba's executive chairman Jack Ma. He said: "We want to build a trade that's inclusive, that allows entrepreneurs to engage."
"We are looking for heroes in Africa, like you, to show their businesses, to show what's being built here. It's about using entrepreneurship to change our communities. When I look at this crowd, it's amazing. This is how it starts, having these conversations. This is how you stimulate an ecosystem. I've seen so many interesting investors and entrepreneurs at RiseUp," said Sam Gichuru. 
Sam Gichuru is the founder and CEO of Nailab in Kenya, who was most recently selected by Jack Ma to lead, through Nailab, the Africa Netpreneur Prize Initiative, a $10M Initiative lead by Jack Ma foundation that seeks to discover, spotlight and support 10 African entrepreneurs every year for the next 10 years. 
Addressing the participants at the RiseUp Summit for the first time, Lamees Al Hadidi, Egyptian Television presenter, said: "Although I never started my own business, I see myself as an entrepreneur,  because entrepreneurship is a lifestyle and you can be an  entrepreneur in your workplace by making sure you make a real difference".
In her stage interview with young actress Sarrah Abdel Rahman, Al Hadidi said that "The idea of her prime-time television competition program "Hona El Shabab", was in itself a first and a risk she decided to take because people needed to see real hope from this ecosystem. Also because these innovators deserve the chance for exposure." This is what encouraged her to keep going and present the second season of the program with greater production and longer duration.  "I'm very proud of the success stories of entrepreneurs who were featured which was discussed for the first time in her program entitled "Hona El Shabab" such as the transport company "Swvl". 
Answering the question of how she wants to support entrepreneurs in the coming period, Hadidi said that "I think that a seasonal program such as "Hona El  Shabab" is not enough to support these innovative entrepreneurs, so I want to continue my support through a digital platform that covers their news and follows their success stories throughout the year".
Scientist and former NASA engineer Dr. Farouk El Baz said: "Youth who have the energy is able to create and reform the best Egypt we want, and they must insist on achieving this. In the future, I want to share my experience with all the youth, especially  Egyptians. I ask all of you here today to be a part of the future prosperity of the country."
On a panel that asked the controversial question, "Are humans ethical enough for Artificial Intelligence", Ryno Rjnsburger, CTO of Microsoft 4Afrika said: "Microsoft brought the power of personal computing to the world, and today is aiming to do the same with artificial intelligence – educate, democratize, and enable everyone on the planet to achieve more, while ensuring we are guided by strong principles that keep these developments on track. At Microsoft, we've developed an internal advisory committee to help ensure our AI products adhere to these principles. We are also a co-founder of the Partnership on AI, an organization devoted to studying and formulating best practices on AI technologies, and we've forged industry partnerships with both Amazon and Facebook to make AI more accessible to everyone," said Ryno Rjnsbrger, CTO, Microsoft 4Afrika.
RiseUp Summit concludes with some awesome announcements