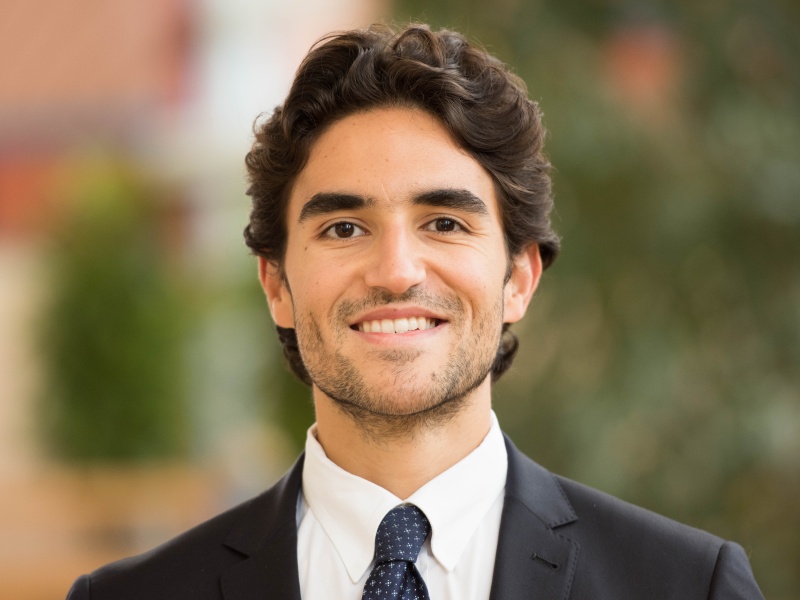 Rethinking the last mile: Early stage e-commerce in MENA
By Firas Marafie, Middle East Market Lead at what3words
Posted 3 years ago - Apr 28, 2020, 7:50 AM
"It's the second right after the mosque, drive straight for 20 seconds and you'll see me standing outside. It's the pink house."
The dreaded last-mile. Delays, phone calls, wrong addresses, unhappy customers, rescheduling — the many things that happen during this final stretch of road. 
Perhaps the name "last-mile" does not do it justice, global studies show that anywhere between 20 - 40% of delivery problems exist in the last mile. And in the Gulf, up to 35% of deliveries may fail in the last mile because drivers cannot find customers.
Yet our region continues to see population growth, high digital penetration, and ever more consumption. This presents opportunities for existing businesses and startups not only in market share, but also through technology and by rethinking how they serve customers.
How do we find these new opportunities?
Start with the right mindset
Regardless of the size of your business, you need to identify the current pain points while also trying to think from a clean slate. It's difficult but it's worthwhile. To come up with creative and original ideas we need to separate the thought of "how things are done now" from the thought of "what might be the best way to do this".
Understand the pain points
Let's examine a common last-mile customer experience: 
A customer places an order from an e-commerce website, at some later point they receive a message or call from the driver asking to schedule the delivery and for their location information.
Multiple phone calls, pin drops, address explanations, and delivery attempts later, the customer finally gets their package. They feel relief rather than joy, and they know it shouldn't be this way but they settle because it's how it's always been.
It's in these continuing pain points where the opportunities lie. 
Identify the opportunities
How do we go about this? Often, a business might perceive the solution to be an optimization exercise. Yet this does not solve all of the customer's problems.  Such solutions may also be limited by the infrastructure, partners, or behavior of the ecosystem we operate in.
Obvious questions a last-mile business might ask: what are the problems we are facing?
- We need to reduce delays
- We need to improve operational efficiency
- We need to improve the customer experience
But what if there are also other opportunities — what if we looked at it from the point of view of the customer experience?
You could also ask: what is the real problem my customer is having, why are they disappointed?
There are emotional problems the customer is having that we can solve along the customer journey.
The dreaded phone call
"I don't have control over when I might receive the phone call and I don't want to have to be paying attention to my phone all day"
Scheduling
"I might not be available at the proposed time, meaning I will have to ask to reschedule delivery. I don't even know what I'll be doing at future times. Will I have my package by the time I expect and need it?"
Delivery
"I'm providing the driver the address information they are asking for, but they are still getting lost. More of my time is spent waiting in uncertainty"
Overall experience
"These are pathetic problems to have; they happen over and over again and still, I can't do anything about it!"
Crafting a solution
So here we have both the business problems and customer problems. And we have a set of operational and emotional opportunities we can help customers with.  
To start, we can split the benefits the customer is receiving into two categories.
Utility: the customer needs their product to get from A to B.
Emotional: the customer wants to have a good experience. 
For utility-based benefits, we might have:
- Speed
- Cost
- Accuracy
For emotional benefits, we might have:
- Control
- Flexibility 
- Met expectations 
Yet not all customers will have the same experience, and different customers will value some benefits over others.
That is why breaking down the components is helpful. It allows you to segment customers, create product offerings for different types of customers, and be able to map out new opportunities.
Let's say you have a large customer segment you call "Planners". You decide to build a scheduling plug-in that allows Planners to choose at checkout the time-window to receive their delivery. In addition, you promise that drivers will call or text the customer 30 minutes before they expect to arrive. Here you've provided utility through scheduling but you've solved a largely emotional pain point by giving the customer more control over their schedule, and a better alternative to the dreaded wait.
Alternatively, you might have another segment called "Priority".  These are customers who need their packages at the highest speed.  You might choose to adopt addressing technology like what3words and ensure that your delivery network understands how to use technology.  Here you've provided your customer reliability by allowing them to provide an accurate and easily identifiable location, and you are confident that your delivery team is able to use the technology to find these locations. 
Making it a reality
If you're in business, you might find creative last-mile solutions by simply reorganising a process or changing the way you communicate. In other cases you might need new technologies to solve a more fundamental problem, such as addressing, that is out of your control. 
Regardless, the size of the e-commerce and last-mile market provides new opportunities for entrepreneurs and incumbents. And whether you're a startup or a manager, innovation is not a matter of if, but when?

A thought I leave you with is: 
If you could rebuild the last-mile experience, how would you do it differently — and will you be a part of it?
---
Careem's acquisition was a defining moment for MENA's Delivery & Transport industry, but what lies ahead? Find out more trends on one of the region's top startup industries in our new 2019 MENA Delivery & Transport Venture Investment Report. 
Rethinking the last mile: Early stage e-commerce in MENA