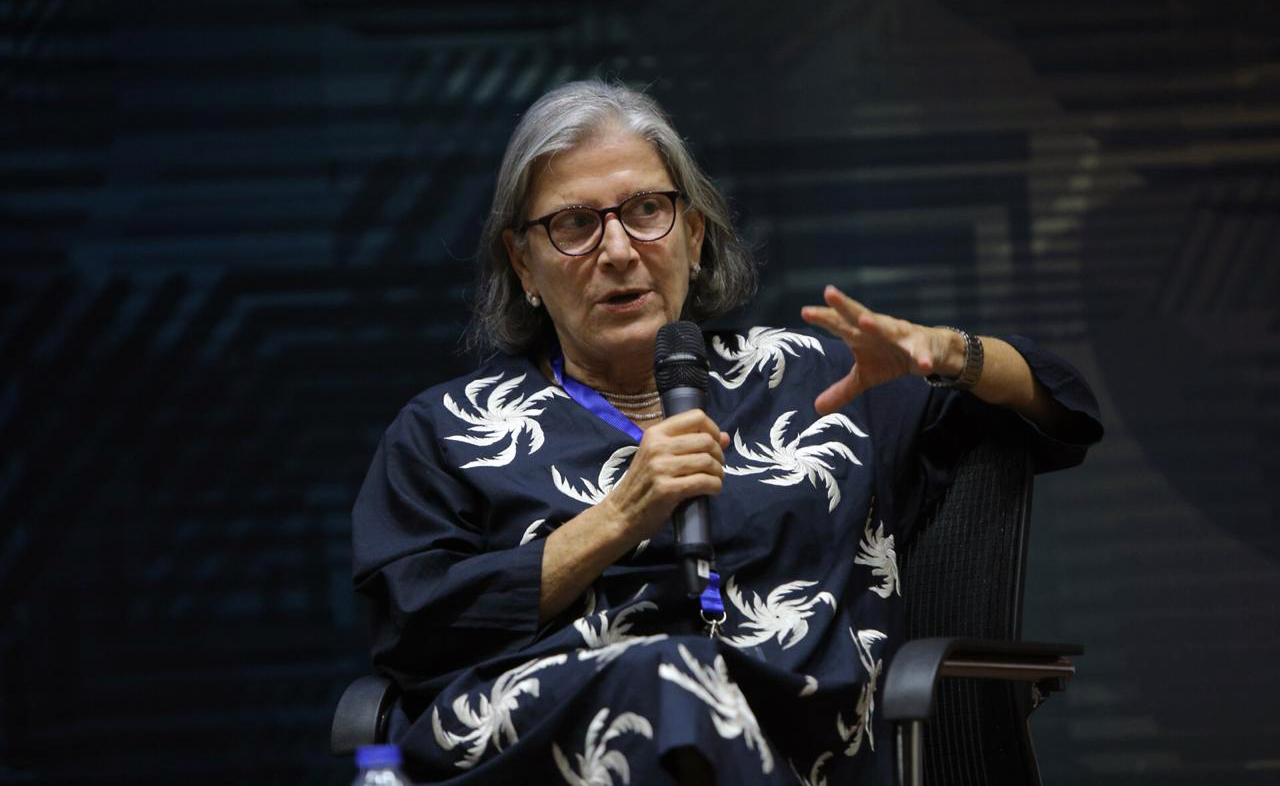 A peek inside the Lebanese Ecosystem through the eyes of the Lebanese league for Women in business
By MAGNiTT
Posted 4 years ago - Jan 6, 2019, 6:10 AM
By Leena Eldeeb / Startup Scene
SOURCE: Startup Scene - A peek inside the Lebanese Ecosystem through the eyes of the Lebanese league for Women in business
---
The Levant has always been the Middle Eastern beating heart for trade. The first time world history recognises Lebanon as a literal world trade centre was during the Bronze Age. When the Greeks first started venturing Lebanon, they found a group of coastal cities, each trading in a particular select of products. The country was very consumed on the trade industry that the Greeks called its people "Phoenicians" referring to the purple dye they sold.
Enjoying a heavily forested hinterland, Tyre, Sidon, Jubayl, and Beirut positioned themselves as the region's hypermarket, exploiting both its fertile land and the sea for exporting cedar, olive oil, and wine. "Lebanon used to be a service country," Asmahan Zein says reminiscently to Startup Scene, during a conversation on the sidelines of an Angel Investors summit, a thousand kilometres away from home.
At MAIN's first conference at TUB El-Gouna Campus earlier in November, Zein was invited to join a panel on women angel investors space in the region. At first sight, she gave the vibe of a traditional woman who would probably have conservative views that would conflict with the younger generations of feminists. On stage, she was a stranger to all my presumptions; she was a fierce, progressive, and eloquent businesswoman; the mentor any businessperson needed at this space.
Zein is the president of Lebanese League for Women in Business (LLWB), and at the same time a partner in Lebanese Women Angel Fund (LWAN); a group of 23 ladies working on a fund dedicated for women-led startups and enterprises.
"[The women investments space is] still at the beginning; we need to work a lot more to improve the situation of women investors and women startups in the country," she says. "We have been in this for only one year and we were teething and now we are learning how to spread our network all over Lebanon, how to try and outreach all businesswomen in the country - especially startups."
Agriculture: From 12% to 3.5% of the GDP
There is an unspoken code at any summit that oozes privileged aura: refrain from talking about traditional industries, as long as you bring up futuristic topics like AI, IoT, Blockchain, you're in fashion. At the panel, Zein made a brave move and broke that code; stressing on the importance of focusing on existing industries such as agriculture.
With 25 percent of its of land cultivable, Lebanon has the highest fertile land proportion in the Arab world. Gripped in a Bermuda triangle of conflicts, Lebanon's agriculture struggled between 1975 and the early 2000s. Right before the civil war, agriculture has occupied 10 percent of the country's GDP, jumped to 12 percent in 1995, then dwindled until it reached 3.5 percent in 2017.
Lebanese farmers and traders united to launch a recovery, challenging the tide, during the relative calm 1979 and 1981, but it did not last long as the 1982 Israeli invasion disrupted production in the southern half of the country. According to the United Nations High Commissioner for Refugees, 300 hectares of agricultural land were abandoned because of land mines, and 51,000 olive trees and 70,000 fruit trees were destroyed along with about 1,100 hectares of tobacco.
"We need to support small industries that cater to the future of our new generation," she says. "Lebanon is at a stage where there are a lot of opportunities that have to be tapped and explored. So that's why having a group of professional women and gentlemen working together is vital because we are both working on the same pool, hence, a lot to develop, mentor and train all those startups and reach out to them."
Between The Refugee Crisis And Brain Drain
On such a turbulent, fragile landscape, Lebanon hosts the largest number of refugees per capita with around 2 million refugees; most of whom are Syrian. Zooming in on the job market, the country has a labour population of 2.16 million; 1 million of which are foreign.
As conflicts increase in Lebanon's neighbourhood, the influx of refugees increases, amplifying the polarisation between the right and left wing even more; fighting over job opportunities and national resources. However, it has been widely acknowledged that the refugee crisis doesn't add to financial crisis after all; it's rather quite the contrary. According to the American University in Beirut, Syrian refugees have been pumping $1 million in the Lebanese ailing economy and in turn created around 5,000 jobs.
In spite of these figures, this eternal schism can't be put to sleep yet. Can the LLWB change this polarisation plaguing the progress of the nation? "We cannot, unfortunately; we don't work on political issues," says Zein. "We try to help and accommodate the refugees that are living in Lebanon through different activities, through different kind of support, we work with different international loaners in order to ease the pain on them."
On the other hand, Zein reminds us that it's not any easier on the Lebanese folk. "That's another part; we need to support our Lebanese communities because they need as much help as the refugees," she says. "We are not a rich country; we have to think very wisely about how to tackle all those important issues."
The Lebanese brain drain has been one of the top issues feeding the country's economic crisis. According to the World Bank, 40 percent of Lebanese men and 30 percent of Lebanese women resort to immigration right after college. "Lebanon has been through a lot; from the civil wars, then Israeli invasion followed by exporting all of our talents - they're all shining abroad," she elaborates. "There's a lot of work to be done, we are barely scratching the surface. Our role is to try and keep our new generation in Lebanon, try to find the real needs of the country, try to meet their aspirations and ambitions, try to cater for those aspirations and ambitions. There is no other way to grow, develop or make a change unless we keep our youth in the country."
This is the core purpose behind the LLBW; the group of women who joined this fund believe in the urgency of supporting the country's young generation of women. "We need to open doors for them because traditionally women are shy in getting investors and shy in tapping banks, to get the needed money or to ask for finances," Zein says. "We need to change this culture, to encourage them to join the group and pitch for their ideas."
A peek inside the Lebanese Ecosystem through the eyes of the Lebanese league for Women in business