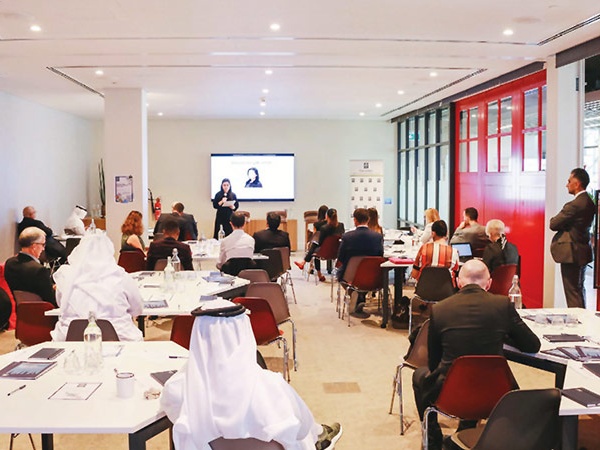 Pearl Initiative launches unique digital platform for MSMEs in the Gulf region
By MAGNiTT
Posted 4 years ago - Sep 16, 2019, 11:23 AM
The Pearl Initiative, a business-led nonprofit organisation that works on promoting corporate governance in the Gulf region's private sector, recently released an online digital platform to help Micro, Small and the Middle Enterprises (MSMEs) build and improve their corporate governance practices.
The platform, called Corporate Governance Fundamentals, was introduced at a recent roundtable event, which hosted a panel discussion by the leaders of corporate governance and policy-making. Among other participants many MSME founders and financiers were also present. All key stakeholders sat down to discuss the existing methods of corporate governance and contributed to the future methodology of ensuring that MSMEs follow strict guidelines of corporate accountability.
Experts from Pearl Initiative introduced a digital package, featuring 16 toolkits and templates, graphics guides, and educational videos providing information to aid enterprises in managing their corporate lineup in more efficient and transparent ways. The Corporate Governance Fundamentals is a research hardened final product of Pearl Initiative that has been investing in building such a unique tool for essentially thousands of MSMEs in the region.
Yasmine Omari, Executive Director of the Pearl Initiative, positively noted that the tool signifies a significant step forward in concentrated efforts to create awareness on the need for corporate governance in MSMEs. The deal also acts as an interactive digital tool that simplifies the understanding of corporate accountability and conveniently accessible. The bespoke tool is free of charge and aims at guiding the enterprises in successfully adopting the right practices in accountability.
The event was joined by a wide variety of figures from corporate governance to policymaking and was moderated by Sheikh Fahim Al Qasimi, Chairman of Sharjah Department of Government Relations and Partner at  AQ&P. The discussions were led by Essam Disi, Director of Policy and Strategy, Dubai SME, Dr. Sassan Khatib-Shahidi, Founder and Chairman of the Board of Directors, German Imaging Technologies, Aman Merchant, Chief Executive Officer, and Co-Founder, Impact Hub, and Tushar Singhvi, Director – CE-Ventures.
Al Qasimi highlighted the importance of adhering to good accountability practices for the overall growth and sustainability of an organisation. He mentioned that corporate governance is as much about 'function' as it is about 'structure'. He praised the efforts of the Pearl Initiative to introduce a wholesome package that introduced a staged approach at readying the MSMEs for efficient corporate accountability.
---
Are you looking to be featured in our news? Send us your press release HERE ​
Are you a startup looking for talent? Post and promote your jobs for free HERE
Pearl Initiative launches unique digital platform for MSMEs in the Gulf region