By Ali Abouelatta / MAGNiTT 
Updated on 4/22/2018
---
Whether you are a startup or an established business, payment gateways lie at the core of any business that aims to sell a product or service online. However, as most B2B-oriented startups, payment gateways do not receive the same amount of recognition from the public as more customer-facing startups. Here, we highlight 4 payment gateway startups in the MENA region that got funded or acquired in 2017, to give you a better overview of the industry.
Payment Gateway Startups that got Funded in 2017
Amazon Web Services was developed by the Souq.com team to handle all the online transactions on their website. The Dubai-based startup has more than 50 shopping carts for users to choose from when building a checkout page. In addition, they have a user-friendly developer kit that allows users to build a customized checkout page in a matter of minutes. Amazon Web Services prides itself on being a frictionless payment gateway. Where Amazon Web Services differentiates itself, however, is its payment process. Unlike other payment gateways, there is no redirection for the user using Amazon Web Services as a payment gateway. Furthermore, users can pay using installments or even schedule payments for a later time! These differentiating factors have certainly drawn some attention since Amazon Web Services was acquired alongside Souq.com in the $580M deal from Amazon.
Originating in Saudi Arabia, Paytabs is a one-stop-shop for accepting online payments. Paytabs has raised $20M in Series B in 2017 from several investors, including the early investor Wa'ed Ventures. Being used by one of the biggest e-commerce websites in the world, Shopify, Paytabs accepts more than 168 currencies, offers 99.99% fraud protection and offers integrations with both websites and mobile apps. Paytabs really shines in the variety of payment solutions it offers, extending far beyond just credit cards. Furthermore, the startup accepts payments through the likes of Ukash, Klarna, Skrill Alipay, UnionPay and many more.
Telr is based in the UAE and was built with 3 core values in mind: security, control and reach. It accepts payments in 120 currencies and differentiates itself from other competitors by having advanced invoicing options. Additionally, the startup uses QR codes on brochures and flyers that users can scan to be taken directly to the products online payment page. Other invoicing options include the ability to sell on social media and accepting recurring payments which is ideal for subscription-based businesses. Telr has raised $3M in 2017 in a Series B round from Innovations East Fund.
Vapulus - MAGNiTT Profile HERE
Vapulus is the youngest startup in this list, having raised $250K in a SEED round in 2017 from Arabian Venture Forum. Its approach to payment gateways is different, as they take a social approach to their startup. Not only can you integrate Vapulus into your online business, but it also allows users to easily transfer money to other users by only using their username. Users then have the option to post these payments on their social feed. Moreover, Vapulus can also be used as an alternative to your credit card when shopping at stores that support Vapulus payment, by using your username at the cashier and receiving your bill request on your phone. Accept it and you are good to go!
Other payment gateways options serving MENA region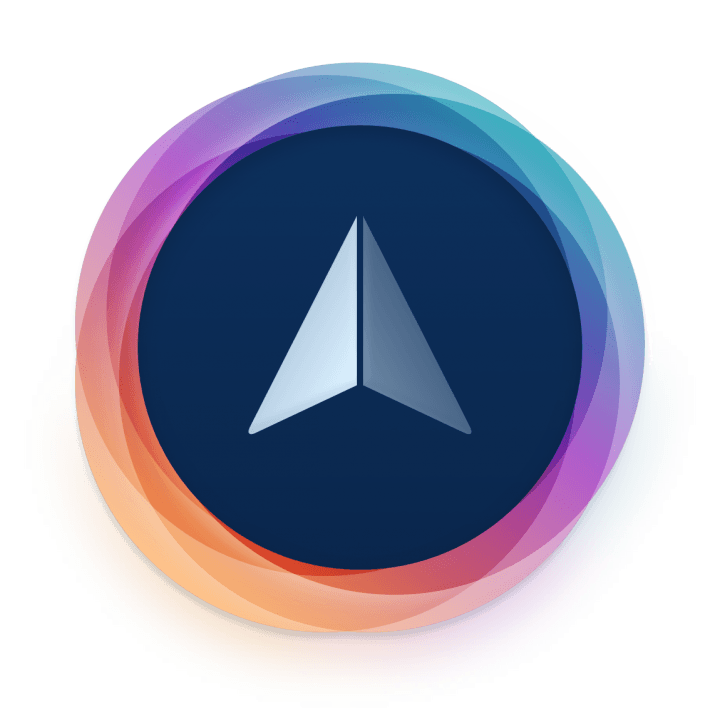 Stripe is one of the biggest payment gateways in the world, having raised more than $450M and being valued at over US$5 billion. One of Stripe's products, Atlas, focuses on making it easier for entrepreneurs to set up an internet-based startup – this includes a payment gateway. However, it is much more than that, as it offers an all-encompassing toolkit for founders to start a company - from incorporation to setting up bank accounts, and of course a Stripe account that allows users to accept over online 100+ payments.  Sarah Heck, an executive at Atlas, has indicated potential interest in the MENA region through its Atlas product. Currently, Atlas is still in its Beta-testing phase in the MENA region, but it has already partnered with local incubators and accelerators to speed up the process.
Nawras is Arabic for Seagull – the name was chosen since seagulls are clever, intelligent, and a symbol of versatility and practicality, something that Nawras strives to offer. The company offers an all-in-one reservation management system, combining a payment gateway with a powerful appointment and reservation portal. It accepts both online (credit and debit) and offline (cash and cheques) payment making it a one-stop solution to manage and track all the company's transactions. Moreover, the startup also has analytical reports that can go back to up 5 years. Lastly, it is worth noting that Nawras takes 0% commission on any reservation made through its reservation portal.
Established in Jordan in 2010, Hyperpay is the payment gateway of choice to some of the biggest companies in the region. To date, Hyperpay has raised $700K in SEED round in 2012 from MEVP, followed by two undisclosed rounds in 2015 and 2016, both led by iNET Investments, respectively. Anghami, the $100M music streaming startup, and ZAIN, a leading telecommunications operator in the Middle East, both use Hyperpay on their respective platforms. One of the reasons for this adoption is no doubt its compatibility - Hyperpay technology is compatible with all popular programming languages, as well as e-commerce platforms such as Magento, Oracle, WordPress and more.
PayME Store helps both individuals and companies to accept payments online. The service is mainly targeting three main consumer types: freelancers, online sellers and event organizers. Moreover, PayME supports a wide array of payment options, such as Fawry, Credit Cards, Mobile Wallets and Cash on Delivery, all under one umbrella. Compared to some of the startups on this list, PayME is relatively new to the game, since it was founded in 2016 in Egypt. However, due to its expansion, the startup is currently in the process of raising their first funding round, to further expand its functionality.
Accept Payments has been launched by the Egyptian payment service provider PayMob in mid 2017. The online payment gateway has been growing fast ever since and possesses a large number of payment methods in one offering such as an Advanced Invoicing System, Advanced Standalone Checkout, Online Card Payment, Mobile Wallet Acceptance and many more. In fact, Accept "facilitates both online and offline payment channels with a set of tools to accept payments whether online, via mobile, on delivery or in store and whether paid by card, mobile wallet or cash", making it an attractive option for customers. 
Discover and connect with all these startups and over 5,500 others by visiting the MAGNiTT platform. You could also benefit from full access to the platform by purchasing a subscription that includes unlimited filters, funding/exit trackers and monthly analytics reports. For more information click HERE, or contact us at [email protected].
9 Online Payment Gateway Startups Across MENA