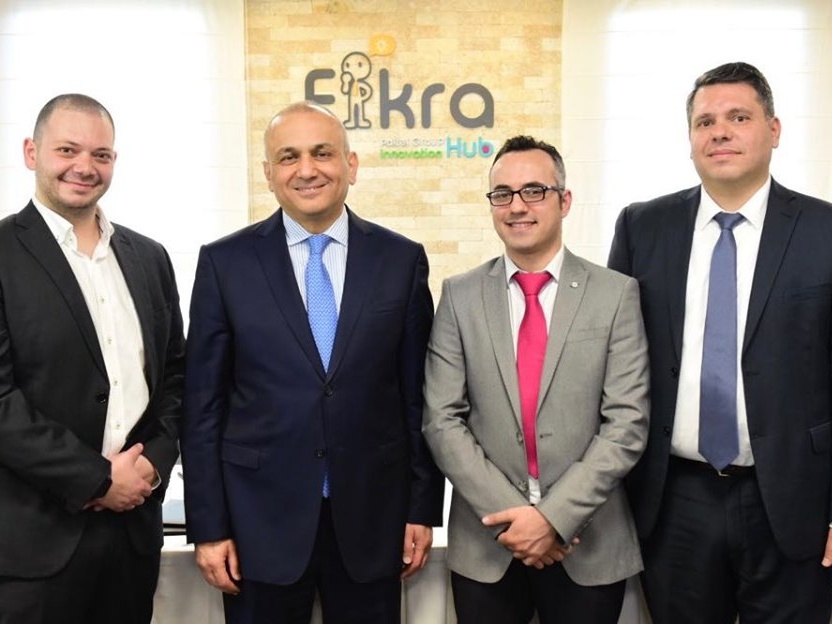 Paltel Group Invests in Palestinian Startups weDeliver and Receet
By Paltel Group
Posted 3 years ago - Mar 4, 2020, 5:47 AM
Ramallah, Palestine, March 3, 2020 – Palestine Telecommunication Company, Paltel, is thrilled to announce its latest investments in two of the country's premier early-stage startups, weDeliver, and Receet. The announcement was held at Paltel Group's signature Innovation Hub, Fikra, in the presence of CEO of Paltel Group Ammar Aker, Managing Director Laith Kassis, Founder and CEO of weDeliver Ahmad Ramahi, and Founder and CEO of Receet Omar Barkawi along with other executives from Paltel Group. This announcement follows Paltel Group's first major investment in audiobook platform Kitab Sawti, as one of the contributors that helped the startup raise an impressive USD 6 million in Series A funding.
On behalf of Paltel Group, Al-Aker expressed his support for Palestine's emerging startup scene, especially those innovating within the field of information technologies. Further, Al-Aker was pleased that Paltel Group has taken a leading stance on supporting the country's entrepreneurs, and providing them with a platform to incubate and accelerate their ideas and access the resources needed to compete in regional and international markets.
Established in 2018, weDeliver has since become the region's first and foremost crowdsourced on the way delivery service for businesses in emerging markets. The relatively new startup was the first to be hosted by Fikra and has garnered considerable attention with the entrepreneurial scene across the region and has won the first place in the startup category at Startup Istanbul 2019. And as one of Palestine's fastest-growing startups of all time, weDeliver is preparing to launch in the Kingdom of Saudi Arabia within the upcoming months.
"Paltel Group's investment in weDeliver is the next step for us to up our game by further optimizing our platform with new services, and most importantly, expand to new markets," says Ramahi. He further shared his gratitude to not only the team behind weDeliver, but to the invaluable customers who have helped propel the startup from its humble beginnings as a city-wide enterprise to one that is reaching cities across the world.
Digital receipt startup, Receet, was established in late 2017 and is working to skip the slip and embrace the power of digitization. The mobile application connects with the point of sales of participating retailers and uses NFC and Bluetooth technology to push dynamic and personalized receipts onto customers' smartphones. The platform also allows customers to find and customize their receipts, document taxes, and complete expense reports. With support from the region's premier accelerator program, Dubai Smart City, and as an Ibtikar portfolio company, the simple yet game-changing premise of Receet has boosted the startup's appeal across the region. Founder and CEO, Barkawi expressed his appreciation to the Paltel group for investing and supporting Palestinian startups to reach new markets.
Paltel Group's latest foray into the world of entrepreneurship and venture capital is making the case for a more diversified startup ecosystem. One that attracts international investors and promotes long-term business opportunities needed for local startups to scale beyond Palestine.
Ultimately, this deal comes at a crucial moment for Palestinian innovators, as the country embraces entrepreneurship and works to support emerging startups looking to tap into the digital revolution and seize global opportunities.
---
Do you want to know the exact valuations by stage in the UAE, along other key trends? Access our full UAE Venture Investment report HERE
Paltel Group Invests in Palestinian Startups weDeliver and Receet