Oktopi: Education in a Disruptive World
By Emilie Thomas Mansour- oktopi
Posted 1 year ago - Feb 8, 2022, 10:03 AM
UAE-based EdTech oktopi dissects the critical needs for future-proofing global Education in a disruptive world. We invite oktopi CEO and Founder Emilie Thomas Mansour, to give us a deep dive into the state of learning amidst impending global shifts
---
Request specific data sets, export tailored directories, and explore the full potential of our Platform. Reach out to our Sales Team
---
The world is heading to its third year of pandemic and yet Omicron, the new variant of concern, took us by surprise. Once more, many countries around the world reacted with patterns we saw in previous years, ranging from economic panic to lockdowns and shuttering borders. In the education sector, academic institutions are delaying starting dates or back to closing physical premises due and shifting students back online, with students, parents, and educators facing the same challenges yet again. 
As professionals in the education sector, our focus is to find solutions to help educators and learners navigate such a new normal. What can we learn from our past challenges so we can future-proof the realm of education and learning in a disruptive world in a sustainable, inclusive, and empathetic manner? Education is more than knowledge diffusion and delivering a curriculum; psychologist and scholar Peter Gray said it best: "Education is a cultural transmission. It is the set of processes by which each new generation of humans acquires and builds upon the skills, knowledge, rituals, beliefs, and values of the previous generation." 
---
---
---
Access our suite of Full Year 2021 Reports covering MENA, Africa, Pakistan & Turkey. Browse our latest and pick your data focus
---
Accessibility is key: optimize the learning infrastructure
One of the biggest challenges faced by educators and learners these past two years was access to meaningful technology. While some instructors had the budget or good digital literacy, many still lack easy-to-use and affordable tech solutions. On the learners' side, if the content was widely available online (when internet connections and access to devices allowed for it), quality access to their instructors was largely compromised. 
Moreover, human-to-human interactions, which are taken for granted in learning experiences, were not being addressed properly, and the frustration of educators and learners continues to grow. The human element, namely the access to people and teaching/learning communities, has not been effectively solved for by the majority of EdTech providers who have primarily focused on content access, despite mounting evidence showing the opportunity and value of human interactions with instructors and peers in blended environments.
Future-proofing education requires evolving the learning infrastructure to become more flexible, adaptable, and inclusive of people and technology for all key stakeholders.
This is where optimizing tools and technology can help learning communities focus on what matters. They need end-to-end solutions- a smart online workspace, well-integrated live and communication technologies to enable human interaction among cohorts and collaborators, the ability to design personalized blended learning experiences, and a place to receive payment online. This is what we call accessibility at oktopi.ai.
---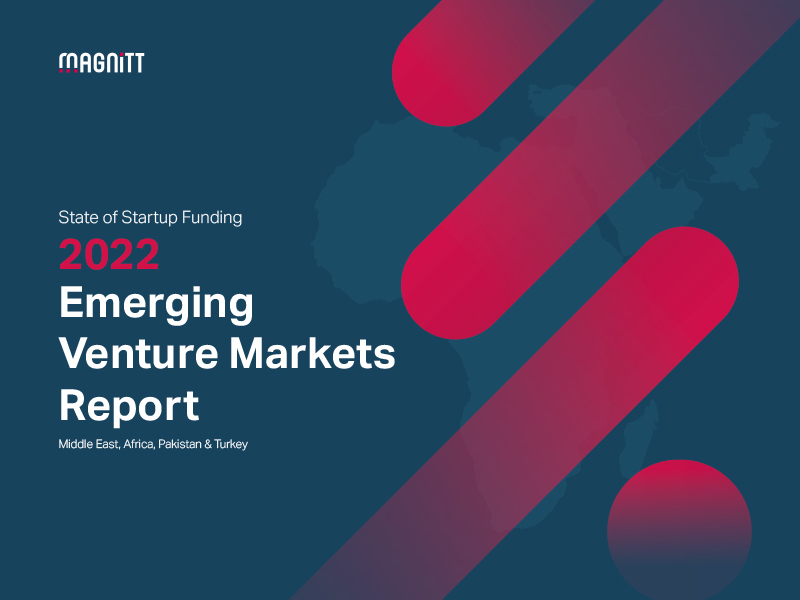 EdTech ecosystems across Emerging Venture Markets attracted exceptional focus along with Healthcare in 2021, urged by a global pandemic that shifted global expectations. While observing almost 20% YoY growth in transactions closed over the past year, EdTech ventures across MEAPT have heightened their focus on contextual market propositions. Here's how the EdTech space in MENA is creating tailored solutions for a new world.
---
Autonomy is no longer optional 
With the pandemic came an immediate loss of control in the education sector, and the top-down reaction was micro-managing the process to gain back some control. This is a natural reaction; however, we've learned a lot in the past two years, and it's become clear that the education sector needs to move away from being reactive and attempting to replicate old models to digital environments, and instead embrace a more flexible knowledge delivery approach to remain relevant in the new normal. This requires a level of autonomy yet to be achieved in the education sector, which needs to be supported by technology solutions.
Educators need a space where they can really impact their students, wherever they are and whenever they need to make it happen. Leaners need a community that is available to exchange on a deeper level than one-way knowledge transactions.
The EdTech opportunity is to create a safe space that is inclusive and empathetic, where learner can be themselves while discovering and meeting committed educators and impactful communities of other learners beyond the usual marketplaces. A place where they can learn subjects but also build up skills around problem-solving, listening, creativity, decision-making, and negotiation, which are not only essential to navigate any future disruption but also heavily rely on human interaction. 
Next-gen EdTech needs to go beyond the diffusion of knowledge. Tools that empower learners and educators to be more autonomous and independent is essential when building a digital space that is future-proofed against any disruption so that it can continue to add value and allow meaningful learning experiences whatever the external conditions are. Artificial Intelligence (AI) can play a key role in scaling autonomous learning environments- be it online, offline, or blended- such as intelligent recommendations on learning journey optimizations and education resource prioritization.
Accountability: decentralization for scale
With autonomy comes the need for higher accountability across all stakeholders. This goes beyond looking at one or two dimensions, like test grades or surveys, by adding more texture to what is being measured to truly determine learning effectiveness.  At oktopi, we believe AI will play a pivotal role in facilitating and scaling accountability in education. Tracking patterns and progress and looking at the data in a way that can help educators and learners identify gaps that can be then addressed proactively. Expanding dimensions of analysis (e.g., attention spans, time of day, cultural backgrounds etc.) that impact learning objectives will allow education providers to use AI to adapt curriculums that empower learners to better relate to the content and see the purpose and connection of what they're learning.
The pandemic was a wakeup call; it's time to change and evolve with the use of technology. Our role as education professionals- be it EdTech specialists, educational institutions, governments, and companies engaged in lifelong learning- is to work hand in hand so educators and learners feel confident that they have control over their future while surfing the unpredictability of life in the most enjoyable way possible.
EdTech specifically has a big role to play in future-proofing the education sector by addressing the 3 A's- Accessibility, Autonomy, and Accountability- in their solutions. It's only then can we ensure the education sector is empowered across all stakeholders to become more flexible and relevant to the needs of future generations.
---
Want to learn more about the EdTech space? Surf 1,000+ EdTech startups in Emerging Venture Markets
Oktopi: Education in a Disruptive World