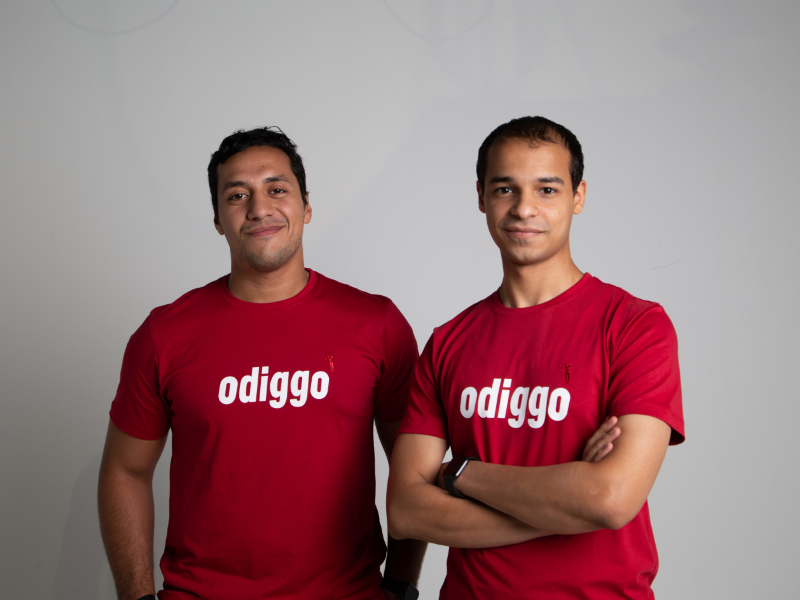 Egypt-based Odiggo raises $2.2M Seed Round 
Source: Press Release
Posted 1 year ago - Aug 23, 2021, 6:17 AM
Interested in more data on startup investments? Access our data on 6,250+ startup funding rounds
---
Egypt-based on-demand auto-repairs startup Odiggo has successfully raised $2.2M in its latest funding round as part of Y combinator's YC Summer Batch. The Seed round happening even before demo day included the participation of Y Combinator, 500 Startups, and Plug and Play Ventures. Regional VCs like Seedra Ventures, LoftyInc Capital, and Essa Al-Saleh (CEO of Volta-Tucks) also took part.
Launched in 2019 by Ahmed Omar and Ahmed Nasser, the company operates a marketplace that connects car owners with service providers around them who can solve their problems on-demand, from servicing and repair to washing and maintenance. In doing so, Odiggo is bridging a market need while increasing third-party exposure and sales. A commission-based model is used and Odiggo charges the car suppliers 20% commission on every transaction.
Based on MAGNiTT's Egypt H1 2021 Venture Investment Report, it is the Delivery & Logistics sector in Egypt that took the lion's share of funding, observing an 883% YoY growth in capital raised and jumping 6 ranks to account for 26% of all funds raised in Egypt in the first half of the year. However, as the transportation of people competes head to head with the transportation of things, especially with big rounds like Swvl's grand exit and now Odiggo's grand entrance, the Transport sector seems to be edging for Egypt's next most-funded industry.
---
---
Since its launch, the Egypt-based startup has served Over 50,000 car owners across three markets — Egypt, the UAE and Saudi Arabia. The company also works directly with over 300 merchants. It claims merchant numbers have grown 40% month-on-month while its user base has increased 200% since the start of the pandemic. After raising a couple of Seed rounds before, this investment is surely a course changer for the team as Co-Founder & CEO Ahmed Omar elaborated "We believe we are at a watershed moment. It is incredible that since COVID hit, Odiggo has experienced over 10 times growth in the last year."
A key to Odiggo's success is its multidisciplinary approach, especially when looking at marketing opportunities. Odiggo currently taps into a mix of data sources, through their integrated dashboard, including car metrics and internal software, which it will use to understand and provide the optimal set of offerings. Ahmed Omar highlighted "For example, the platform would be hooked up to the car owner's vehicle and link the vehicle to the marketplace and provide frequent updates of your vehicle condition so you'll be informed if the tires are low, the oil needs changing, or if a service is required."
In an industry today worth over $61Bn in the Middle East and Africa alone, Odiggo is looking to become a market leader. It has even more lofty plans to go public in the next three years. The startup plans to utilize its newly acquired funds to keep on expanding into new markets, expand its team, and further develop its tech and software. In light of this recent investment, key investor  Idris Ayodeji Bello concluded "We are excited to back Odiggo through our Afropreneurs Funds in its quest to transform the automotive parts market and provide superior service to clients, starting from MENA. The leadership team of Omar and Nasser, supported by the rest of the employees, have been a joy to work with and we are on a countdown to the IPO."
---
Access real-time data on Transport Startups in Emerging Venture Markets
Egypt-based Odiggo raises $2.2M Seed Round