Muqbis closes a Pre-SEED round
Source: Press Release
Posted 9 months ago - Dec 20, 2022, 5:58 AM
Muqbis, the Marketplace created to connect the full circuit for "Handicrafts Talented Hands" in MEA has raised an undisclosed amount in a Pre-SEED funding round.
---
Request specific data sets, export tailored directories, and explore the full potential of our Platform. Reach out to our Sales Team
---
Egypt-based marketplace Muqbis has secured Pre-SEED funding from Nama Ventures. Launched in 2021 by Iman El Wasifi, Mohamed Nasser, and Kareem Hussein, Muqbis is a full-fledged marketplace tailored for the Handicrafts industry.
This year has been a stellar one for the Egyptian ecosystem having raised over $500M in funding. The Egyptian E-commerce space took over the lion's share when it comes to the number of deals with over 20% share. Sizable investments have been deployed backing E-commerce solutions including $55M in MaxAB and $33M in Capiter. In terms of deals, Egypt has always seen a healthy amount Early-Stage deals backed by the likes of Flat6Labs and Cairo Angels. This year the share of $1M-$5M deals has upticked to almost 50%, while the share of funding also expanded.
Access our Advanced Analytics feature offering real-time data at your fingertips.
---
---
---
Access our suite of Q3 2022 Reports covering MENA, Africa, Pakistan & Turkey. Browse our latest and pick your data focus
---
---
According to the startup, Muqbis' competitive edge is built over minimal human interaction whilst the product roadmap is built over the full understanding of this unique market nature and challenges. Through Muqbis; the entire team took responsibility not only by supporting growth for crafters, and encouraging more conversions for product selling, but also supporting this unique industry while preserving the cultural heritage by applying the latest technologies to boost deserved exposure and growth. Iman, the CEO of Muqbis stated "We are super excited to be one of Nama's Portfolio companies in our first round. Nama is an extraordinary VC that showed a strong belief in what we do and aim to deliver, even before we signed the final agreement for the investment, they bridged all possible ways to support our business growth through recommendations and business matchmaking. We believe the next phase for Muqbis will be a game-changer. Through the past few months, we showed a remarkable market footprint in our MVP phase, but it's time for a greater impact that is specially tailored for the industry as we believe in Talented Hands and shall avail all the possible ways to deliver their uniqueness to customers' doorstep in a world-class experience.
Despite the obstacles to growth in the Pandemic, the handcrafts market is valued in Egypt at only 22Bn Egyptian pounds. Muqbis strives to be the umbrella for Talented Hands especially women in the Egyptian and MEA markets to support them with a fair Market Place where they can sell their products, get educated on how to use the power of eCommerce to secure fair income, and get exposed to the market locally and internationally. "We've always wanted to make a bet on 'the Etsy of MENA' for a while now, the opportunities are massive and our region enjoys a great deal of artists and talented craftsmen that need the right medium to monetize their craft.  Yet we were always challenged in finding the right complementary team to go after the opportunity" Said Mohammed Alzubi, Founder and Managing Partner of Nama Venturers. " Well the wait is over, Iman, Mohamed, and Karim are the definition of a complementary team with the right role clarity to tackle this exciting challenge. We are simply honored and privileged that the super-talented Muqbis team has chosen NamaVentures as their funding partner, and we look forward to returning the favor in providing the value add that we promised with our investment"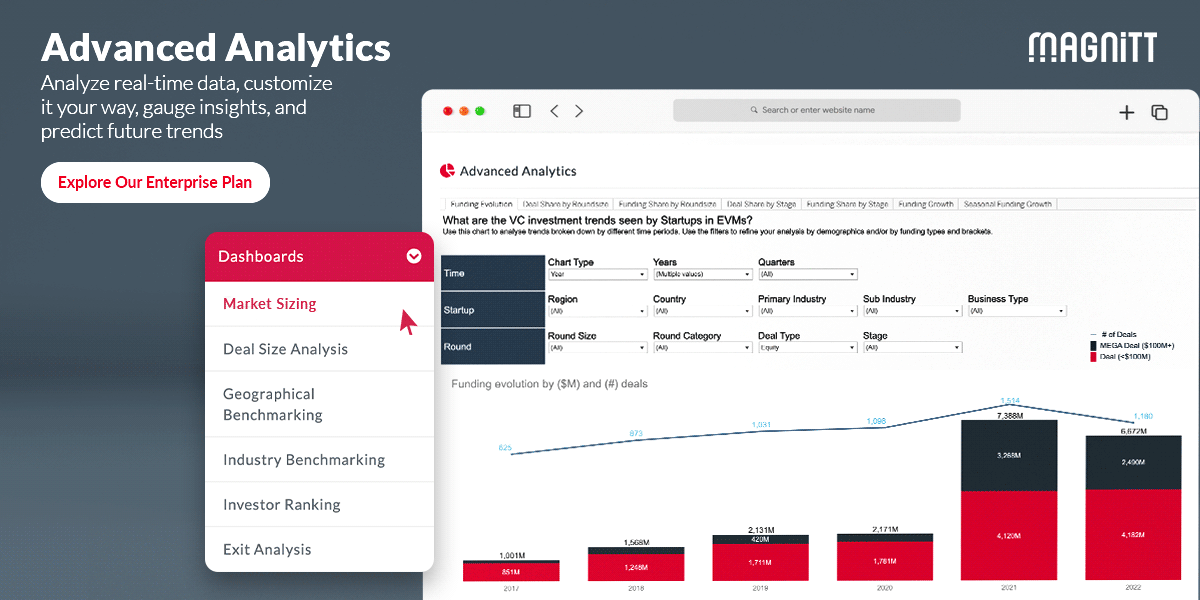 ---
Get a diagnosis of the landscape with real-time data on E-commerce startups in MENA
Muqbis closes a Pre-SEED round