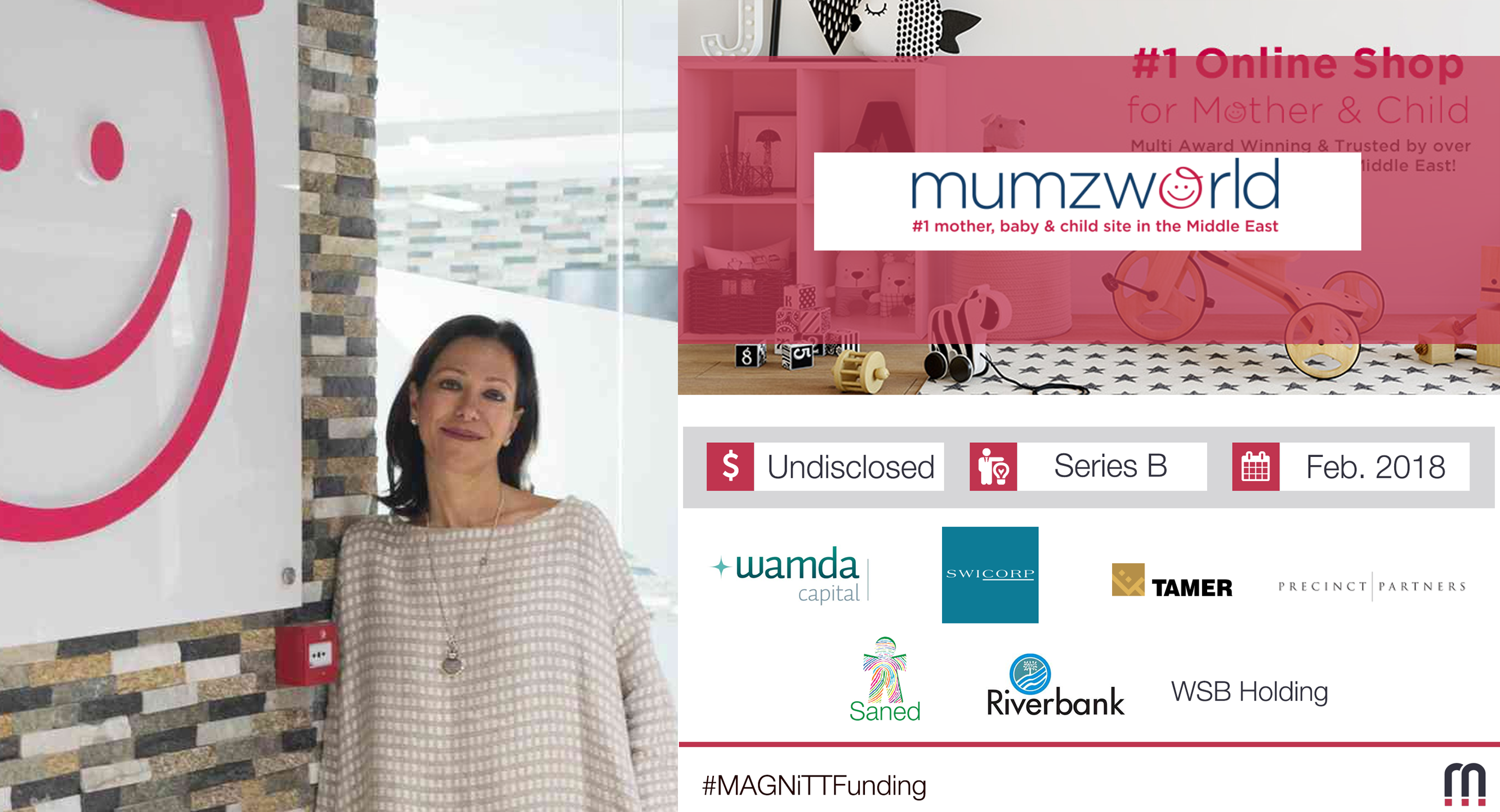 Mumzworld secures its largest funding round to date
By MAGNiTT
Posted 5 years ago - Feb 11, 2018, 5:50 AM
By Lubna Hamdan / Arabian Business - Image Credit: MAGNiTT
SOURCE: Araban Business - Mumzworld secures its largest funding round to date
---
MENA-based e-commerce platform Mumzworld has raised its fifth, and largest, round of funding to date, in order to further expand in regional areas such as Saudi Arabia and North Africa.
The website, founded in 2011, is dedicated to mothers, babies and children and aims at making mothers' lives easier.
Its funding round was led by Wamda and Swicorp, which headed a group of new investors including one by healthcare firm Tamer Group.
Other investors included Precinct Capital, WSB Holding, Riverbank Technologies and Saned, as well as prominent Saudi groups operating in adjacent segments and multiple mother and child categories.
Mumzworld is also in talks with two additional investors who are keen to join in by early Q2 this year.
Its most important market today is Saudi Arabia.
---
Source: arabianbusiness.com
Mumzworld secures its largest funding round to date