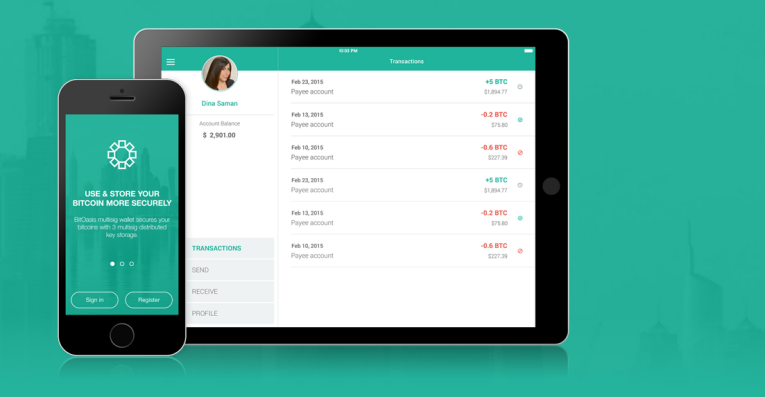 MONEY Bitcoin Goes Hot As Dubai-based Startup BitOasis Secures Seed Funding
By MAGNiTT
Posted 7 years ago - May 23, 2016, 8:00 PM
BitOasis, the Dubai-based fintech startup, has just secured its first round of funding,  it announced today.
Financials of the deal were not disclosed.
The company plans use the funds to grow its team further and strengthen its presence outside of the UAE within the next year.
"Dubai is the world's emerging markets capital for trade and movement of goods, people and capital, and we want to be right at the centre of that," said Ola Doudin, CEO and co-founder of BitOasis.
BitOasis was founded in early 2015, and has since been building infrastructure for new digital payment products using bitcoin technology.
The BitOasis bitcoin exchange platform, wallet and cross border payment integrations, provide the tools to onboard consumers and businesses on a digital payment system, the firm claimed.
BitOasis is also a founding member of the Dubai Blockchain Council, and has partnered with Dubai-based financial entities to develop blockchain applications.
"Our aim since launch is to build the largest digital currency exchange and payments infrastructure platform in the Middle East and North Africa," said Doudin.
Their product is currently open for users in five countries: UAE, KSA, Qatar, Kuwait and Bahrain, and its wallet is available to users all across the Middle East, North Africa and Asia with the most active user bases in UAE, KSA, Egypt, Morocco and Algeria.
The round, led by Wamda Capital, included Barry Silbert's Digital Currency Group (DCG), Samih Toukan, the serial tech entrepreneur chairman of Jabbar Group, as well as payments firm Payfort and other tech angel investors based in New York and Dubai.
"Fintech is a primary focus in our investment strategy, and payments is among the largest market opportunities for tech startups in MENA," said Fadi Ghandour, CEO and founder of Wamda Capital, in a statement.
"The Middle East represents one of the largest market opportunities for bitcoin and blockchain technology, and we are confident Ola and her team at BitOasis are extremely well positioned to build MENA's leading bitcoin platforms," said Silbert, CEO and founder of DCG.
Source: Inc. Arabia
MONEY Bitcoin Goes Hot As Dubai-based Startup BitOasis Secures Seed Funding