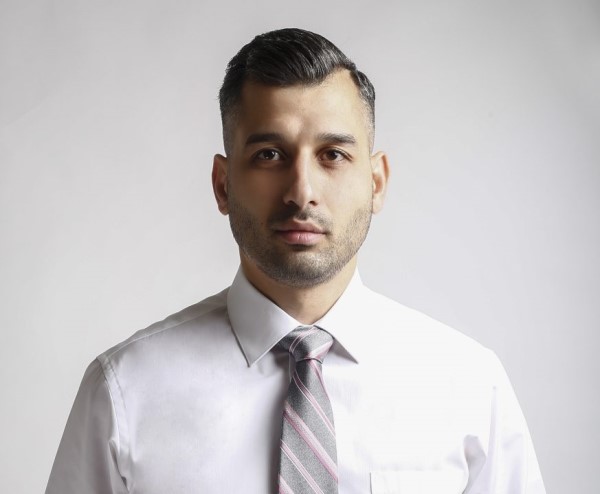 Modus Capital launches in Egypt, eyeing tech, B2B services
By MAGNiTT
Posted 5 years ago - Nov 12, 2018, 5:46 AM
By MENA FN
SOURCE: MENA FN - Modus Capital launches in Egypt, eyeing tech, B2B services
---
(MENAFN - Daily News Egypt) Modus Capital, an entrepreneurial development and investment fund, announced the launch of their operations branch in Egypt in a round-table meeting on Wednesday.
Kareem Elsirafy, Modus managing partner and founder, told Daily News Egypt that they chose Egypt because it is—in addition to Saudi Arabia—one of the leading regional countries in start-up eco-systems.
Elsirafy didn't disclose the firm's total capital, however, he revealed that they are in negotiations with three companies in Egypt, one of them operates in smart electricity metres, one in campaign awareness on social media platforms, and the third works in medical bookings.
'We will invest between $100,000 to $250,000 in each company as a start,' he said.
Elsirafy explained that 60% of the fund's investments goes to SMEs with established profitability, while the remaining 40% are distributed between early-stage tech start-ups, and established tech companies.
Furthermore, he added that in Modus's first year of operation in the Egyptian market, the firm targets investing in at least 10 companies.
'We are very excited to announce our official launch in Egypt. We have been preparing for the last 13 months, and we intend to work closely with our local partners to build the ecosystem, drive positive social change, whilst generating profits for our investors,' he stated.
Furthermore, Elsirafy revealed that the firm's preferable sector is technology, and especially business to business services, software development, and transpiration.
Founded in New York in 2015, Modus' vision is to create a sustainable MENA entrepreneurial ecosystems which empower business owners to thrive and solve market challenges.
Elsirafy explained that within Modus' operations are four verticals that provide entrepreneurs with the foundation to build successful companies.
First, is Modus Capital, the investment arm of Modus, which offers a de-risked investment product through a diversified portfolio construction, funding strategy and a focus on ecosystem development.
Second, is Modus Operations, designed to develop, operate and grow companies by providing consistent, holistic support throughout a company's various growth stages. The operations team consists of marketeers, growth hackers, operators, strategists, designers, and developers.
Third, is Modus Events, which is set up to contribute to ecosystem development through strategic events that facilitate knowledge transfer and collaboration. Planning small event series, Modus Sessions and Modus Meetups, and a conference series titled Modus Insights.
And finally, Modus Collective, the collaborative space of Modus, set up for both prospective and existing portfolio companies.
Moreover, he explained that what differentiates Modus from any other venture capital fund, is that they before they invest in a company, they conduct an in-depth study of its operations, for a period of one to three months.
'The amount of funds that we allocate differs, for established SMEs we allocate between $1m to $5m, while for early stage start-ups, the amount is between $250000 to $1m, and sometimes they are followed by a follow-on funding—once proven successful—of around $1m,' Elsirafy indicated.
Kareem Elsirafy is a seasoned entrepreneur and investor, with extensive strategic and operating experience in early-stage tech. He is a United States Marine Corps veteran, Columbia University alumnus, and a firm believer in the power of technology to drive positive social change.
---
Too much startup news to keep track of? Subscribe to MAGNiTT Daily and receive a snapshot of the top MENA startup news articles directly in your inbox:
http://eepurl.com/dKYcrI
Modus Capital launches in Egypt, eyeing tech, B2B services