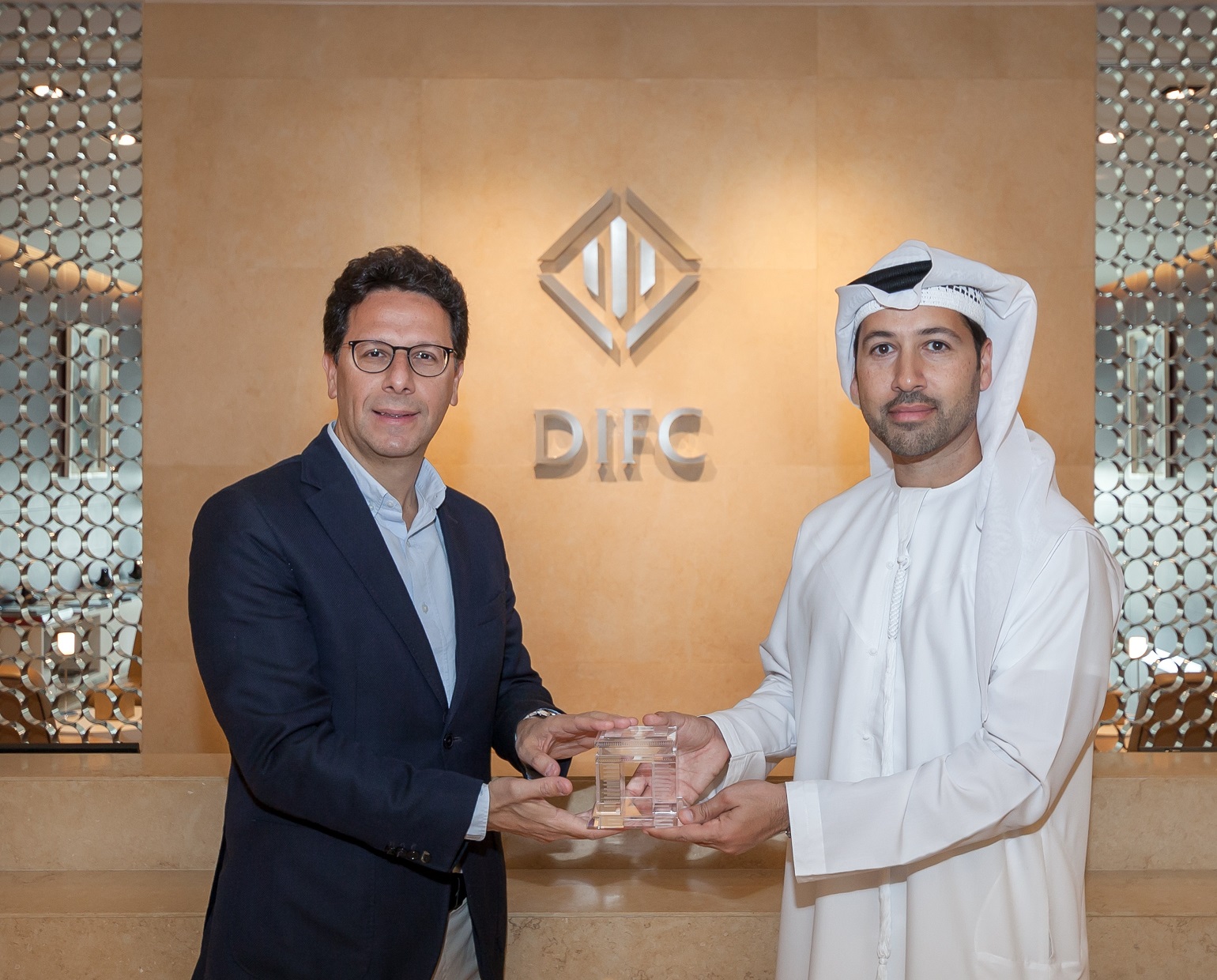 MEVP Capital is granted an Asset Management License by the DFSA
By MAGNiTT
Posted 5 years ago - Feb 19, 2018, 8:52 AM
Walid Hanna (left), MEVP Founder and CEO and Arif Amiri (right), Chief Executive Officer of DIFC Authority
Dubai, UAE; February 19, 2018: MEVP Capital, a member of the Middle East Venture Partners (MEVP) Group, announced that it has received its Category 3C license from the Dubai Financial Services Authority (DFSA) to operate as a DFSA Authorized Firm.  MEVP Capital is one of the first DFSA-licensed Venture Capital (VC) Asset Managers in the United Arab Emirates. This significant step confirms that MEVP is operating within the new Venture Capital regulatory framework announced by the UAE Government last year.
Over the past 5 years, the Venture Capital industry has grown tremendously in the region as a key supplier for capital invested in start-ups and growth-stage businesses, contributing to the acceleration of overall economic development. However, the VC industry has been mostly self-regulated. As a result, the UAE government recently established reporting and operational principles that would guarantee a minimum standard of governance for the Venture Capital industry as well as create a safe, attractive, innovative and competitive investment environment.
Walid Hanna, MEVP Founder and CEO, said: "MEVP is the VC veteran in the region and has been pioneering best operating and governance practices since 2010. MEVP has a duty to lead the way into regulating the VC industry by launching MEVP Capital, one of the first licensed VC asset managers. We expect all other respectable VCs to follow in our footsteps and seek to be licensed; this would be in the best interests of the whole VC ecosystem".
Arif Amiri, Chief Executive Officer of DIFC Authority, said: "DIFC is pleased to welcome MEVP, one of the region's most pioneering Venture Capital companies to the Centre. Companies like MEVP Capital are important in terms of further enhancing the comprehensive ecosystem in DIFC. They invest in and support start-ups like those from the FinTech Hive at DIFC, and in turn that has helped Dubai become recognised as one of the world's top ten FinTech hubs."
The DFSA Category 3C license establishes a comprehensive framework for improved risk management, improved reporting and full KYC and AML compliance. Operating within the Category 3C license increases investor confidence and will allow MEVP Capital to solicit Limited Partner commitments from a wider pool of investors, especially from global Institutional investors who can only transact with regulated VC Asset Managers.
Walid Hanna added: "The VC sector is a riskier asset class and investors will benefit from a regulatory framework that protects their rights and offers them transparency. Venture Capital firms, investors, entrepreneurs and other stakeholders in the VC industry see regulation as a positive step as the industry matures. Ultimately, MEVP aims to establish a self-sustainable start-up ecosystem that will position the UAE and the MENA region, as an attractive investment hub for global investors."
MEVP recently announced the launch of its third MENA Venture Capital fund, the Middle East Venture Fund III (MEVF III). MEVF III will invest in innovative Series B and growth-stage technology companies in the MENA region including Turkey. The target fund size of US$250 million positions MEVFIII as one of the few independent Venture Capital funds capable of committing significant capital to fuel the growth requirements of technology companies in the region.
MEVP Capital is granted an Asset Management License by the DFSA