MENA FinTech: Top International Backers in 2021 YTD
By Majd Shidiac, Content Editor
Posted 2 years ago - Nov 15, 2021, 2:40 PM
Interested in more data on startup investments? Access our data on 7,490+ startup funding rounds
---
The FinTech space in MENA and across Emerging Venture Markets has been observing immense VC attention and spectacular start growth. On one end, FinTech startups in markets like Pakistan are facilitating the wave of digitization and internet adoption, setting modern infrastructures for online payment and E-commerce shipment. On the other, in more established markets across MENA like the UAE and KSA, FinTech startups have been taking advanced comprehensive solutions for FinTech building. 
Q3 2021 marked the fourth straight quarter of growth in funding into Fintech startups across Emerging Venture Markets (MENA, Turkey & Pakistan), where FinTech startups in MENA alone observed a YoY increase of more than 170% in capital raised in 2021 YTD. One notable feature about the industry this year is that it ranked 1st in terms of deals deployed by Q3 2021, closing 4 more deals than its successor E-commerce, however, ranked 2nd in the total volume of capital deployed, raising 40% fewer funds than its forerunner the Food & Beverage sector. In a general sense, this signifies a healthy deal flow and distribution for FinTech investment in MENA. More interestingly, it could also signify a present Early-Stage deal appetite for investors. In MENA, Early-Stage deals (<$500K) accounted for 24% of all funds raised in the sector, a promising yet conservative percentage share when compared to other top industries like E-commerce (38%), or other geographies like Turkey (32%). 
As Emerging Venture Markets open up to unique innovations at global standards, we explore the drivers of this investment growth in 2021. Amidst one of the most active years for global VC activity in MENA accounting for almost 40% of all active investors, here are the top international backers of FinTech in MENA in 2021 YTD (i.e excluding this month, November 2021): 
---
---
---
Fund and build your new venture today. Apply to SANDBOX by Dtec
---
Global Founders Capital (6 Deals)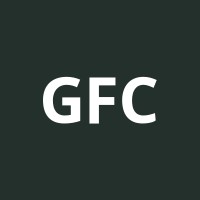 Based out of Germany, Global Founders Capital has built a track record of investing in the most anticipated ventures coming out of the region. The Seed and Growth investment VC firm is positioned as stage & industry agnostic, with a keen eye for opportunity and a special hands-on approach for every startup in their portfolio from launch to scale. Across MENAPT, Global Founders Capital have partaken in some of the most exciting funding rounds this year including digital marketplace Rabbit's unprecedented $11M Pre-Seed round (EGY), B2B marketplace Chari.ma $5M Seed Round (Morocco), and delivery startup Truck It In $4.5M Pre-Seed (Pak). 
Global Founders Capital has invested more than $100M in MENA-based FinTech startups this year alone. The Germany-based VC seems to have spotted futuristic ventures that could disrupt industries with a remarkable portfolio. Amongst its stellar rounds this year was a $50M in Tabby, the UAE's Post-purchase payment solutions platform, Egypt-based peer-to-peer payment platform Telda, and most recently $30M in BitOasis, introducing the UAE to the world of Cryptocurrency.  
500 Startups  (5 Deals)
Based out of the USA, the VC firm 500 Global (previously known as 500 startups) set forth on a mission to discover and back the world's most talented entrepreneurs, help them create successful companies at scale, and build thriving global ecosystems. One of the most active seed-stage venture capital firms in the world, 500 Global has invested in over 2,000 companies with remarkable additions this year backing startups including InsurTech Hala (UAE) and Car part marketplaces Odiggo and Speero (KSA). 
5 FinTech deals in 2021 complement its innovative portfolio that's been widely focused on industries of digitization like E-commerce and Integrated Tech. Amongst its top FinTech funding rounds was a $15M Series B in UAE-based Sarwa, the region's pioneer hybrid automated investment platform. Other Seed and platform launching investments backed Lendo the KSA-based crowdfunding platform as well as Jordan-based FinTechs SanadCash and ShipCash.
Y Combinator  (5 Deals)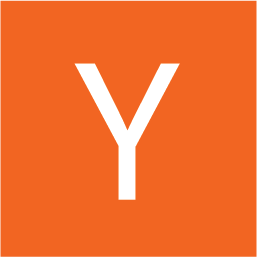 One of MENA's most active Early-Stage investors and prominent backer of the region's entrepreneurial spirit, Y-combinator has also closed 5 FinTech investments this year. Amongst the most anticipated FinTech deals in 2021, Y Combinator has Backed Ziina, UAE's first licensed peer-to-peer payment app, Baraka, the UAE-based investment app providing educational content, digestible market news, and in-depth stock analysis with access to thousands of stocks and ETFs. The US-based investor has also spotted opportunities in untapped markets across MENA, with investments backing up-and-coming ventures like Dayra, Egypt's alternative solutions providers for the unbanked. 
FJ Labs (3 Deals)
Headquartered in New York, FJ Labs is a stage-agnostic consumer-facing fund investing in ambitious founders solving big problems. Spotting innovations in MENA, FJ Labs has built an ingenious portfolio in MENA-based startups, most remarkably backing Jordan-based online classifieds marketplace OpeenSooq raising $24M earlier this year. In FinTech, FJ Labs has joined prominent investors in backing Baraka's Pre-Seed and SEED rounds as well as Ziina's $7.5M SEED round. 
---
Cash in on extensive insight before year-end. Browse 1,700+ FinTech startups in EVMs
MENA FinTech: Top International Backers in 2021 YTD