Meet the startups transforming the 2020 Food and Beverage industry
By Zara Choudhary, Content Executive, MAGNiTT
Posted 2 years ago - Sep 8, 2020, 1:36 PM
According to MAGNiTT's 2019 F&B MENA Venture Investment Report, the region's Food & Beverage startups raised a total of $43M in funding in 2019. The industry ranked 3rd by the number of deals (54) and ranked 6th by total funding received in full-year 2019.
Despite the onset of COVID-19, 2020 on the other hand, has witnessed $162M of total funding invested in 41 investment deals, a 277% increase from full-year 2019. According to the H1 2020 MENA Venture Snapshot, investors in MENA-based startups have leaned towards choosing to invest in more established startups operating in industries that are performing better than others, given the crisis.
With that being said, many F&B startups have implemented solid digital-focused business models and therefore witnessed tremendous growth during the peak of the pandemic, whilst others had to enforce a pivot in order to ensure continuity, or even shift and grow their focus towards an area of the business that proved to be crucial during such difficult times. 
As a result, we have shared a comprehensive list of the F&B startups that have and are transforming the industry since the start of 2020 - from the acceleration of digital technologies to expanding into new markets and evolving product offerings. 
The companies listed are based on MAGNiTT data of the top 5 Food and Beverage startups that receiving the highest amount of funding in 2020 so far.
Purchase the 2019 F&B MENA Venture Investment Report report for a deep-dive into F&B funding from 2015-2019.
Discover who they are below.
---
1. Kitopi 
Kitopi stands for Kitchen Operation Innovation. Their managed cloud kitchen network enables food brands to expand their delivery reach without needing to expand their kitchens – Kitopi provides infrastructure and software with minimal capital and time expenditure. Kitopi currently runs kitchen networks in New York, London, Dubai, Abu Dhabi, Kuwait, and Saudi Arabia.
With $60M funds raised in a Series B round in February, Kitopi comes in first as the top-funded F&B startup of 2020 so far. 
"Kitopi has demonstrated its ability to differentiate itself from others in an increasingly crowded space, by collaborating closely with restaurants to achieve one common objective. It has shown success in building an innovative product that is capable of constantly adapting itself to suit customer needs while also being scalable." said Chris Rogers, Partner at Lumia Capital (an investor in their Series B round). 
---
Discover more than 150 UAE-based F&B startups on MAGNiTT
---
2. Jahez

Jahez is a Saudi company that facilitates an online food delivery platform to unite stakeholders from restaurants, logistic fleet, and customers' meal orders into Jahez Mobile Application. Since 2014,the startup has managed to design and in-house programme development features & functions. Then, the company managed to launch its services in the market of Saudi Arabia in September 2016.
In June, Jahez raised their $36.5M Series A round. To address the impact of COVID-19, Jahez went on a mission to help restaurants and merchants rapidly pivot into online ordering, following the closure of restaurants' dine-in services.
---
Discover more than 70 KSA-based F&B startups on MAGNiTT
---
3. Pure Harvest
Pure Harvest Smart Farms is a UAE-based, technology-enabled agribusiness startup focused on local, sustainable cultivation of premium quality fresh fruits & vegetables sold year-round at affordable prices versus comparable quality imports. They develop and operate high-tech, climate-controlled farms to grow a variety of crops and sell products directly into the markets in which they operate.
Similarly, Pure Harvest raised their $20.6M Series A round in April 2020 during the peak of the pandemic. 
Sky Kurtz, Founder & CEO, Pure Harvest Smart Farms said, "The global need for innovation in agriculture has never been greater. The recent COVID-19 crisis and resulting supply chain disruptions further highlight the need for sustainable local-for-local food production capacity, especially for fresh, nutrient-rich foods."
---
4. Elmenus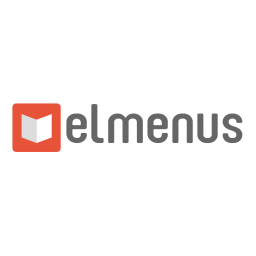 Cairo-based Elmenus helps people decide what to eat and focuses on personalising food recommendations through a comprehensive food discovery and ordering platform (app and website) of digitized restaurant menus, reviews, and photos. 
The online food delivery space is a massively untapped market in Egypt, where only 4% of total food delivery orders are currently processed online, and the main competition is with phone orders. 
The startup ranked fourth after they raised their Series B $8M investment round in February. 
---
Discover more than 70 Egypt-based F&B startups on MAGNiTT
---
5. Sary 

Sary is a digital B2B marketplace connecting small businesses with merchant wholesalers of fast-moving consumer goods. The startup is making the wholesale grocery shopping experience smarter in KSA.
Launched in 2017, Sary announced their Series A funding round of $6.6M in April. 
"Sary's platform delivers a highly efficient supply chain solution, supporting micro and SME owners as they serve their communities at this critical time," said Talal Alasmari, Raed Ventures' Founding Partner. 
---
Are you a startup looking for investment? Apply for funding to 85+ investors now.
Pakistani startups saw $18M invested in H1 2020, with the overall number of deals increasing by 13% to 17 deals from H1 2019, illustrating the potential of Pakistan to become the next big South Asian entrepreneurial hotspot. Discover more trends in our H1 2020 Pakistan Venture Investment Report.